Why it's time for the DOD to adopt a commercial-first approach
SAP NS2's Kyle Rice discusses why the Pentagon should work to adopt a more commercially focused approach to technology.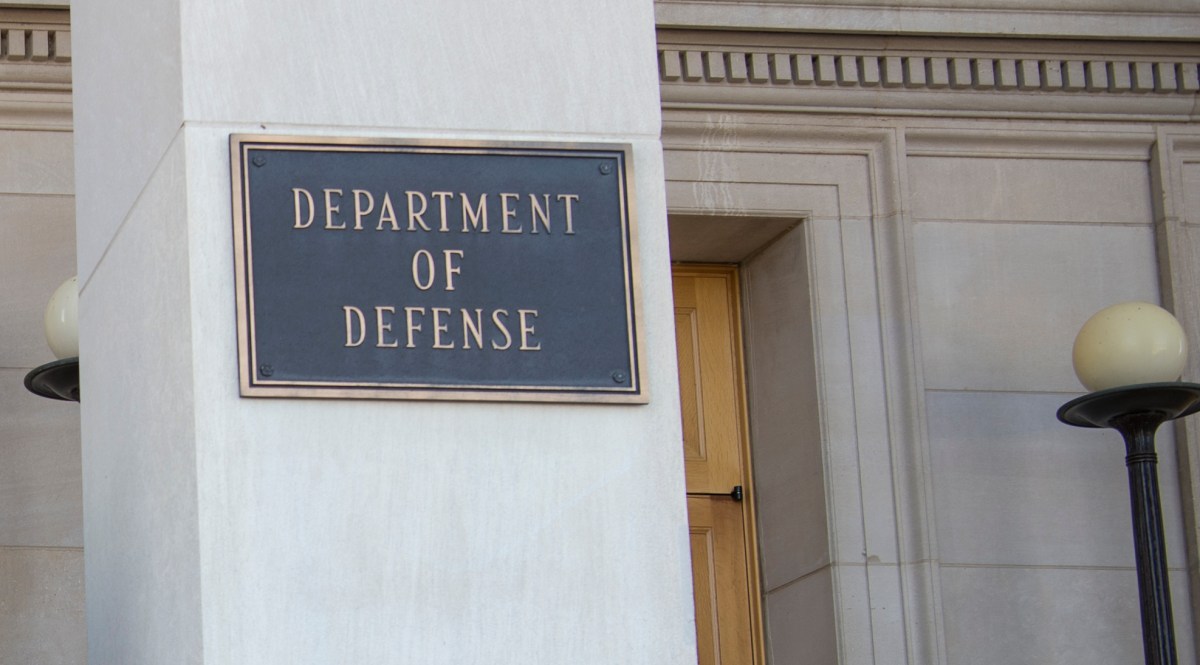 At a time when it seems that no two people in Washington can agree on anything, there is near unanimous agreement that the Department of Defense (DOD) needs to become more innovative in order to remain in front of our adversaries and keep our nation secure.
Numerous published reports detail the difficulty of innovating within the DOD and propose various solutions to help address these challenges. These suggestions range from a rework of the acquisition model to a complete restructuring of the DOD, while some authors simply throw up their hands and declare the problem unsolvable.
From an industry perspective, we whole-heartedly agree that the DOD needs to become more innovative, and our experience shows that there are straightforward ways to increase innovation in the DOD, while continuing to secure our worldwide military leadership. The tools, processes, organizations and skills for innovation already exist in the DOD – they just need to be applied more effectively.
Success among industries
A recent report postulated that the DOD's hierarchical organization is inherently unsuited to innovation. The DOD has a well-defined and hierarchal structure, but this can't be the root cause of failure to innovate. There are many examples of innovative commercial companies that use similar structures to great effect.
The financial industry draws several parallels to the DOD. Both are large, highly regulated, and serve critical functions to our nation's overall security. As a sector, the financial industry is extraordinarily innovative, continuously rolling out new products and services that have made the industry successful through a constantly changing regulatory, political and international environment.
So what is so different about the financial industry (or others such as automotive, retail, etc.) that is succeeding with innovation where the DOD is not? The key distinction is that these companies leverage commercial products which give them the freedom to innovate around their core expertise. Bank of America uses AI to determine which credit cards will be most utilized, on top of a commercial data management platform. It didn't try to write its own data management suite, which ultimately allows the company to focus on the areas that are core to their business.
A focus on warfighting
The DOD is equally innovative around their core business: warfighting. History books are filled with reports about how inventive our soldiers are – whether it's adapting to changing threats during the war in Iraq, or planning new tactics in response to emerging weapon systems during WWII. Organizations successfully innovate when they focus their efforts on their core expertise.
Critics of innovation in the DOD often point to the Army's DCGS-A program as proof that innovation from government is moving at a glacial pace. More to the point, DCGS-A is instead an example of what happens when organizations focus on innovating in areas that aren't their main expertise.
At its core, DCGS-A is a large data management and IT development project. These are not areas that are core to the DOD, so we can understand and appreciate why the Army has struggled with them. In the same manner as it would be unreasonable to expect Microsoft to be any good at fighting a war, it is unreasonable to expect that the DOD ecosystem would be effective at software development.
Blending commercial and public
Other critics indicate that there isn't enough money available for adequate research and development in the DOD. Research and development budgets may be tight, but this isn't a death knell for innovation in the DOD.
Several companies are creating capabilities that are directly relevant to the national security mission: artificial intelligence and machine learning, internet of things, blockchain, quantum computing, distributed data analysis, and much more. There isn't a need for the DOD to try to innovate in these core technology areas – these are commercially relevant areas in which hundreds of billions of dollars are already being invested by American companies.
There is nothing inherent in the DOD that precludes innovation, it can make strides in closing the innovation gap by working in tandem with commercial innovation. The DOD can use commercial capabilities around artificial intelligence and machine learning, data management, and other core computing areas as a platform on which to create mission-specific innovations for soldiers. In this manner, the DOD can focus its innovation on the areas in which it excels, while not wasting resources.
Kyle Rice is Chief Technology Officer at SAP National Security Services (SAP NS2) and leads NS2 Labs, an incubation center for commercial and national security partners to co-innovate and rapidly develop warfighter solutions. With delivery cycles averaging under one month, NS2 Labs provides tangible examples of the rapid innovation that is possible when the DOD works with industry.