Treasury holds first meeting of steering group for financial sector cloud adoption
Key objectives of the group include documenting effective practices for managing cloud third-party risk and developing guidance for institutions looking to adopt the technology.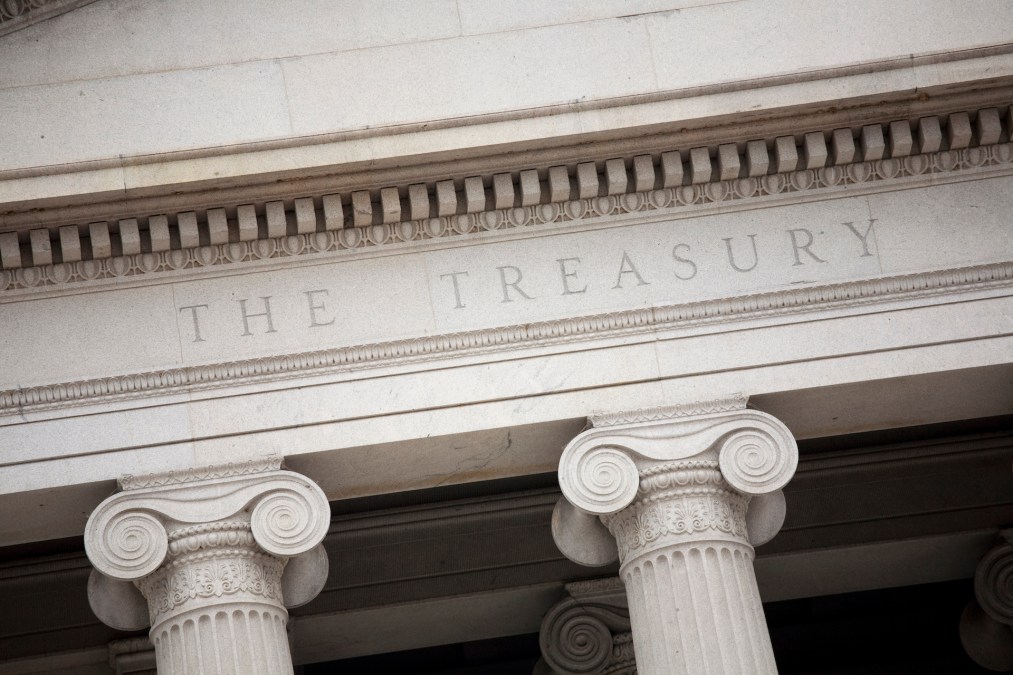 The Treasury Department last week announced the launch of the Cloud Executive Steering Group, a public-private partnership to ensure that financial federal regulators and the financial sector work together to bolster and tackle challenges related to cloud adoption.
The initiative was first announced as part of Treasury's Financial Services Sector's Adoption of Cloud Services report released in February and the new group aims to address difficulties associated with the increasing trend of cloud adoption identified in the report.
"This unprecedented collaboration among financial regulators and the private sector will bring thoughtful and lasting solutions to the cloud-based opportunities and challenges Treasury has identified," said Deputy Treasury Secretary Wally Adeyemo in a statement. "American consumers and financial institutions will benefit from these cloud adoption efforts for years to come."
The CESG will report to the Financial Stability Oversight Council (FSOC), Financial and Banking Information Infrastructure Committee (FBIIC), and the Financial Services Sector Coordinating Council (FSSCC).
The Co-Chairs of CESG are: Treasury Assistant Secretary for Financial Institutions, Graham Steele; Acting Comptroller of the Currency, Michael Hsu; Director of Consumer Financial Protection Bureau (CPFB), Rohit Chopra; Chief Executive Officer of PNC Financial Services, Bill Demchak; and Chair of Financial Services Sector Coordinating Council and Chief Security Officer of Mastercard, Ron Green.
The key objectives of the CESG include: documenting effective practices for cloud third-party risk; developing a "best practices" document for institutions considering "all in" or hybrid cloud adoption strategies; improving transparency and monitoring of cloud services for better "Security by Design," establishing a common set of terms and definitions that can be used by financial institutions and regulators and determining if existing authorities for cloud service provider oversight are sufficient and account for systemic risks.
The Treasury Department will provide regular updates to the FSOC and FBIIC senior leaders in the coming months to ensure alignment in cloud adoption across the financial regulatory community.
Treasury will also issue public updates on this effort on a rolling basis as updates are available on the multiple projects.