Trump relaunches advisory council for science and technology
The administration also announced the first seven members of the council, known as PCAST.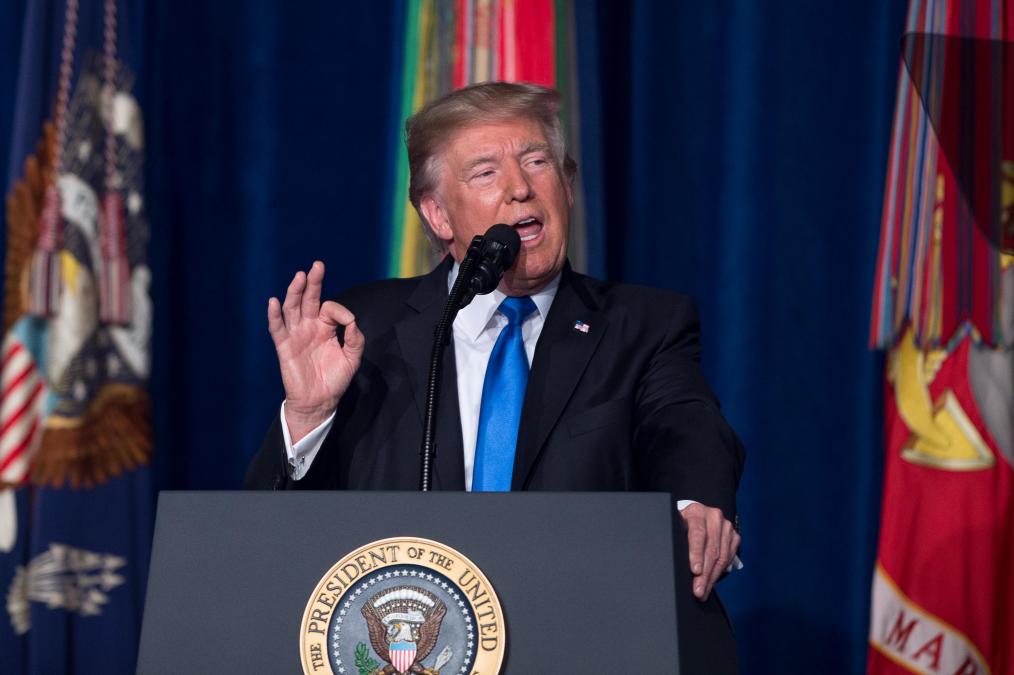 President Trump signed an executive order Tuesday establishing the President's Council of Advisors on Science and Technology.
Led by the Office of Science and Technology Policy Director Kelvin Droegemier, the 16-member advisory council, referred to as PCAST, will "advise the president on matters involving science, technology, education, and innovation policy" and "provide the president with scientific and technical information that is needed to inform public policy relating to the American economy, the American worker, national and homeland security, and other topics."
The members will come from sectors outside of the government to provide their "diverse perspectives and expertise in science, technology, education, and innovation."
"PCAST will be critical to our continued [science and technology] efforts, with each member bringing a unique expert perspective to the table," Droegemier said in a statement. "By convening a diverse group of our nation's foremost leaders across a broad range of fields, we can leverage the full innovation ecosystem, solve some of the nation's greatest challenges, and ensure America's science and technology leadership for generations to come."
OSTP announced the first seven members of the PCAST:
Catherine Bessant, Chief Technology Officer, Bank of America
Dr. H. Fisk, Chairman and Chief Executive Officer, S.C. Johnson & Son, Inc.
Dario Gil, Director of Research, IBM Research
Sharon Hrynkow, Senior Vice President for Medical Affairs, Cyclo Therapeutics
A.N. Sreeram, Vice President and Chief Technology Officer, Dow Chemical
Shane Wall, Chief Technology Officer and Global Head of HP Labs, HP Inc.
K. Birgitta Whaley, Director of Quantum Information and Computation Center, University of California-Berkley
Trump isn't the first president to have a PCAST. Both George W. Bush and Barack Obama had such councils in their administrations. Trump's, however, comes two-and-a-half years into his presidency.
In the executive order, Trump calls out the federal government's storied past working with scientists and technologists as advisers to lead global innovation. He hopes this new council will reinvigorate that partnership.
"Emerging technologies like artificial intelligence and quantum information science are now on the horizon, and how we address their development will determine whether they give rise to new American industries or challenge American values," Trump writes in the order. "With American leadership facing fierce global competition, today more than ever our nation is in need of new approaches for unleashing the creativity of our research enterprise and empowering private sector innovation to ensure American technological dominance."
The Department of Energy will provide funding for the council and its activities.
In addition to serving the president, the PCAST will also provide advice to the National Science and Technology Council.