Trump taps Shulkin to head VA
David Shulkin, as undersecretary for health, worked closely with VA CIO LaVerne Council to overhaul veteran electronic health records.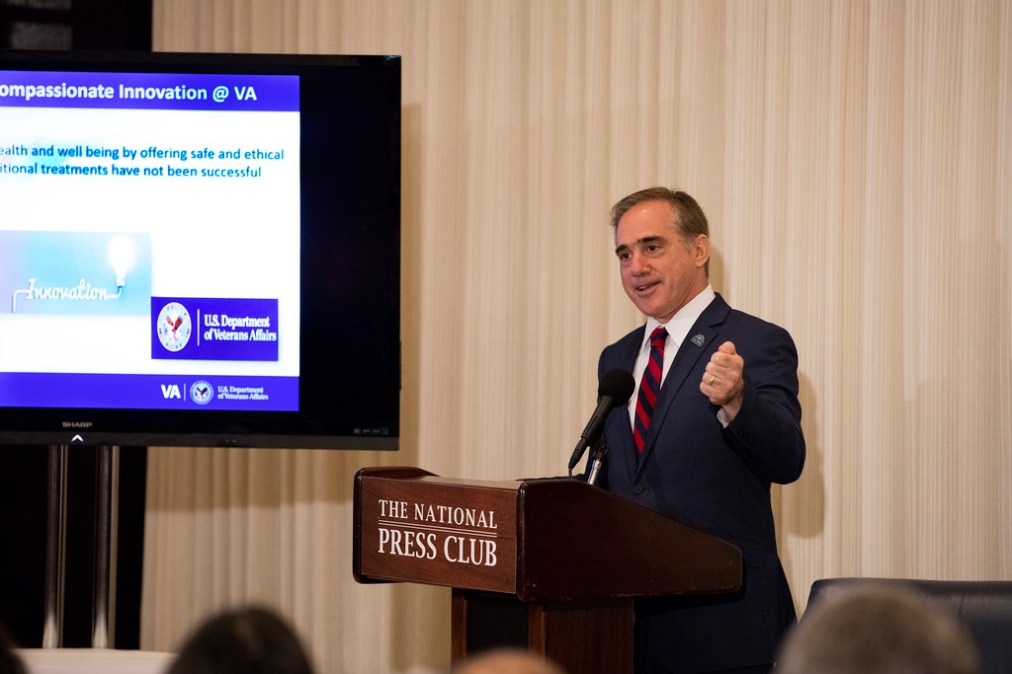 President-elect Donald Trump has picked David Shulkin, the current undersecretary for health at the Department of Veterans Affairs, to take over the department to start his administration.
Trump announced Shulkin, whom President Barack Obama appointed to his current position in March 2015, as his pick for VA secretary during his first public news conference since winning the election in November.
"He's fantastic," Trump said at the conference. "He will do a truly great job."
Trump echoed earlier promises to reform the VA's health care delivery to veterans.
"One of the commitments I made is that we're gonna straighten out the whole situation for our veterans," he said. "Our veterans have been treated horribly. They're waiting in line for 15, 16, 17 days, cases where they go in and they have a minor early-stage form of cancer and they can't see a doctor. By the time they get to the doctor, they're terminal. Not gonna happen — it's not gonna happen."
Shulkin made a name for himself as a private physician and health care entrepreneur prior to joining VA. During his nearly two years as VA undersecretary for health, he has led the Veterans Health Administration on a path to delivering better outcomes for the nearly 9 million veterans seen each year in the nation's largest integrated health care system with more than 1,700 sites of care.
"It is my honor to serve as President-elect Trump's Secretary of Veterans Affairs," Shulkin said in a statement released by Trump's transition team. "President-elect Trump's commitment to caring for our veterans is unquestionable, and he is eager to support the best practices for care and provide our Veterans Affairs' teams with the resources they need to improve health outcomes. We are both eager to begin reforming the areas in our Veterans Affairs system that need critical attention, and do it in a swift, thoughtful and responsible way."
At the head of VHA, Shulkin worked closely with VA CIO LaVerne Council to modernize the department's electronic health records, particularly by making them more interoperable with health systems in the Defense Department. Together, Shulkin and Council have laid the foundation for what they're calling VA's Digital Health Platform — a modern and integrated health care system that incorporates best-in-class technologies and standards to give it the look, feel and capabilities users have come to expect in the private sector, and the ability to evolve to the future needs of veterans.
Notably, Shulkin, if confirmed by the Senate, would be the first non-veteran VA secretary.