US, Republic of Korea intensify cooperation on emerging and disruptive technologies
They're planning a new forum and other collaborative engagements as political tensions evolve in the Indo-Pacific.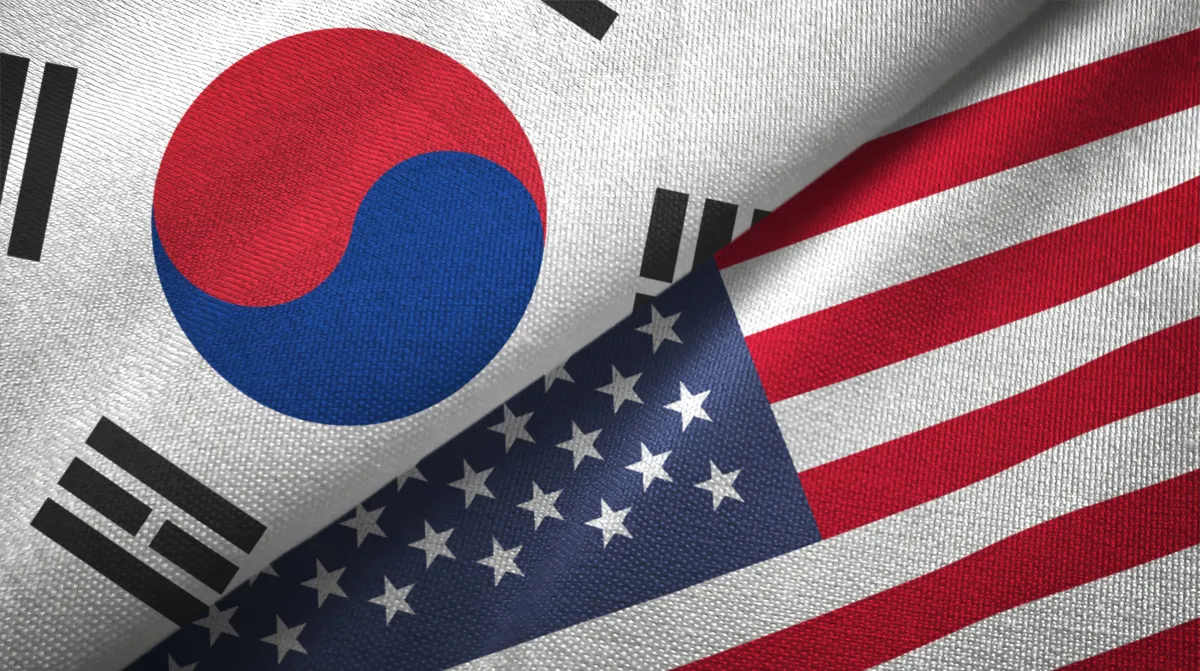 President Biden and a team of senior U.S. officials recently visited the Republic of Korea (ROK) and established with their leading counterparts a plan to deepen the nations' cooperation on critical and emerging technologies — including semiconductors, batteries, civil nuclear power, artificial intelligence, space development, quantum computing and cyberspace.
Part of Biden's larger first trip to Asia as president, that engagement came just a few months after the White House released a new Indo-Pacific Strategy, formally outlining the administration's vision to more firmly anchor the U.S. in that major region, and broadly help counter China's growing dominance there.
"The strategy pointed to the U.S. commitment to a free and open Indo-Pacific that is more connected, prosperous, secure, and resilient. The ROK is a critical element of this strategy. Like the ROK, we aim to promote regional security and capacity building," Deputy Undersecretary of Defense for Research and Engineering David Honey explained on Thursday.
Speaking at a conference hosted by the Center for Strategic and International Studies and Chey Institute for Advanced Studies, Honey noted that the role of science and technology in achieving that vision is key to what his team and office do. He reports to Defense Department Chief Technology Officer and Undersecretary for Research and Engineering, Heidi Shyu, who is responsible for driving technologies to strengthen capacity for the military and its allies.
The U.S.-ROK alliance, established in the 1950s, "remains the linchpin of peace and security in the western Pacific and the Korean peninsula," Honey said. In 1990, the nations also formed the Technology Cooperation Subcommittee (TCSC), which serves as the main forum for DOD science and technology coordination with the Korean government.
Amid their latest engagement, both sides agreed to host a new, annual TCSC technology forum on specific solutions they are jointly prioritizing.
"The first technology forum will focus on space domain awareness and is anticipated to be held in late summer, early fall in the Republic of Korea," Honey said. "The TCSC can address far-ranging S&T capability gaps and stands ready to meet any challenge, whether that be a growing technology race with adversaries or addressing global supply chain issues."
This heightened cooperation between the nations is also unfolding as U.S. officials are forging new and reaffirming existing alliances with other governments — including Australia, the United Kingdom, Japan, and others — to help ensure a free and open Indo-Pacific, promote an international system that respects human rights and deter growing threats with allies from competitors like Russia and China.
During the event this week, Honey further highlighted Shyu's recently published strategic vision for the DOD, which established 14 critical technology areas her team intends to emphasize across the department.
"For the U.S.-ROK relationship and this conference," he said, "there are five areas we want to focus our attention on, as they impact global supply chain security." Those areas include artificial intelligence, fifth and future-generation wireless technology, quantum information science, biotechnology, and renewable energy generation.
"As AI, machine learning and autonomous operations continue to mature, the DOD will focus on evidence-based AI assurance and enabling operational effectiveness," Honey said.
Noting that quantum computing is anticipated to provide unprecedented computational speeds and help solve DOD's hardest analytical problems, he said the U.S. is engaged in basic quantum research via joint funding calls and information exchange agreements with South Korea.
And besides those and the other mentioned fields of priority, America and the ROK have also committed to extending coordination between foreign investment screening and export control authorities associated with critical technologies.
"[This] is necessary to prevent the use of advanced technologies to undermine our national and economic security," Honey said.