Federal gov spending on AI hit $3.3B in fiscal 2022: study
Total spending on AI contracts has increased by nearly 2.5 times since 2017, according to Govini data.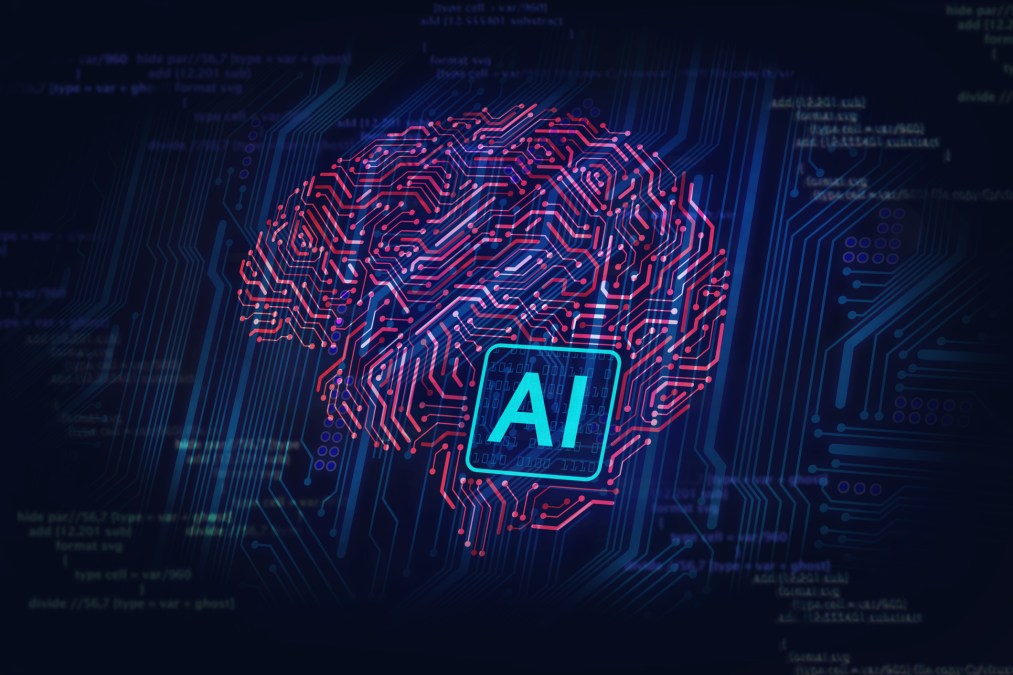 U.S. government spending on artificial intelligence (AI) contracts hit $3.3 billion in fiscal year 2022 according to data in a new study published by Stanford University.
Federal government agency spending on the technology increased by more than $600 million year on year, up from $2.7 billion in 2021, with the greatest funding going towards decision science, computer vision and autonomy segments.
Total spending on AI contracts has increased by nearly 2.5 times since 2017, when the U.S. government spent $1.3 billion on artificial technology, the figures show.
The data, which is provided by Govini, was included in a wide-ranging AI Index Study published earlier this month by researchers at the University of Stanford.
Pentagon spending accounted for much of the increase in acquisition of the technology between fiscal year (FY) 2021 and FY 2022, the data suggests. In FY 2022, nondefense U.S. government agencies allocated a total of $1.7 billion to AI research and development spending, which represented a slight decline from FY 2021.
Some of the other top takeaways from the sixth edition of Stanford's AI Index Report include: the number of incidents concerning the misuse of AI is rapidly rising, the demand for AI-related professional skills is rapidly on the rise, policymaker interest in AI is skyrocketing, and companies that have adopted AI continue to pull ahead even if the proportion of companies adopting AI has plateaued.
The number of AI incidents and controversies has increased 26 times since 2012 according to public interest initiative AIAAIC's (AI, Algorithmic, and Automation Incidents and Controversies) database of ethical AI misuses.
"Some notable incidents in 2022 included a deepfake video of Ukrainian President Volodymyr Zelenskyy surrendering and U.S. prisons using call-monitoring technology on their inmates. This growth is evidence of both greater use of AI technologies and awareness of misuse possibilities," the Stanford study said.
Demand for AI-related professional skills is increasing across virtually every American industrial sector with the number of AI related job postings increasing on average from 1.7% in 2021 to 1.9% in 2022.
Furthermore, the Stanford study showed that companies adopting AI tools in 2022 has more than doubled since 2017, though according to the results of a McKinsey survey included in the study it has plateaued in recent years between 50% and 60%.
AI-related incidents and controversies along with an increase in demand for products and people who are AI fluent has resulted in policymakers and those in power having a heightened interest in AI.
An analysis of legislative records in 127 countries carried out by AI researchers at Stanford shows that the number of bills containing "artificial intelligence" that were passed into law grew from just 1 in 2016 to 37 in 2022.
An analysis of parliamentary records on AI in 81 countries also shows that mentions of AI in global legislative proceedings have increased nearly 6.5 times since 2016.
The Stanford AI study also highlighted how AI is both helping and harming the environment.
Research from Luccioni et al from 2022 shows that AI tools like BLOOM's training model emitted 25 times more carbon than a single air traveler on a one-way trip from New York to San Francisco. However, new AI reinforcement learning models like BCOOLER show that AI systems can also be used to optimize energy usage.