USDA unveils mobile application for its government ethics content
The app evolved from an ethics pamphlet that, apparently, was in high demand.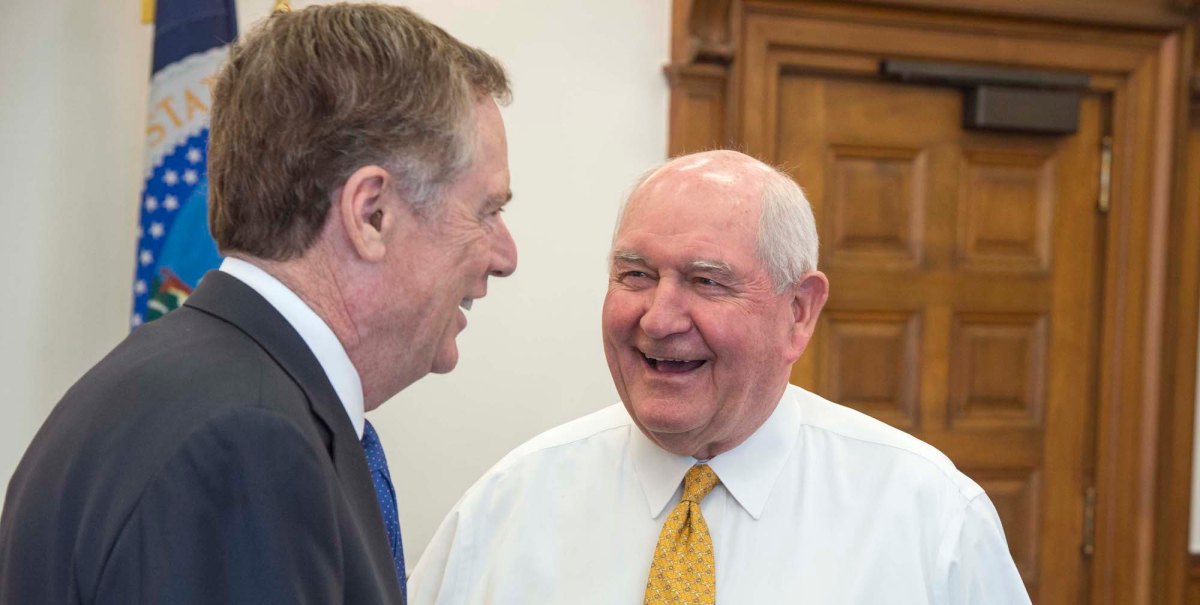 U.S. Secretary of Agriculture Sonny Perdue officially unveiled a new mobile app Wednesday for agency employees — a simple ethics guide called "USDA Ethics."
The app promises to answer employees' ethics questions "on the go" with short articles on ethics requirements, easy-to-access forms and even a video library of ethics training content.
"On my first day as Secretary of Agriculture, I emphasized USDA's firm commitment to maintaining the highest degree of integrity and ethical behavior in keeping with President Trump's ethics pledge," Perdue wrote in an email to all USDA staff, according to a press release. "As public servants, our greater understanding of these important rules will help serve USDA's mission and our new motto to 'Do right and feed everyone' so that we enhance the American public's confidence in the integrity and important work of the Department of Agriculture."
Purdue called the mobile app a "first of its kind in the federal government."
Certainly, greater awareness of federal ethics requirements is a noble goal. But how often do employees really need this information at their fingertips?
A spokesperson for the USDA press office told FedScoop in an email that the app emerged out of demand for a more primitive technology — the pamphlet. "The Office of Ethics began distributing these booklets in September of 2016," the spokesperson wrote. "As the booklets began to be distributed, we quickly learned that there was a great demand for these booklets from USDA rank-and-file employees spread all across the country."
And so work began on a mobile app in December 2016. The app, according to its listing in the Apple App Store, was built by QuickSeries Publishing — a Fort Lauderdale, Fla.-based contractor that has made very similar-looking emergency preparedness apps for a host of local governments.
Prior to the app USDA, employees looking for ethics information would have just visited the agency's ethics website (which, it bears mentioning, is not particularly mobile-friendly). According to the agency spokesperson, USDA has in the past shared ethics content from their site with other agencies, "So it was natural for USDA, in developing the App to create a resource that we could readily share with other Executive Branch agencies and members of the public interested in learning more about Federal Ethics rules."