USPTO CIO says AI adoption is held back by government culture and bureaucracy
USPTO CIO Jamie Holcombe criticizes federal government's approach to innovation and long-term modernization, saying "everything we do in the government is pretty stupid."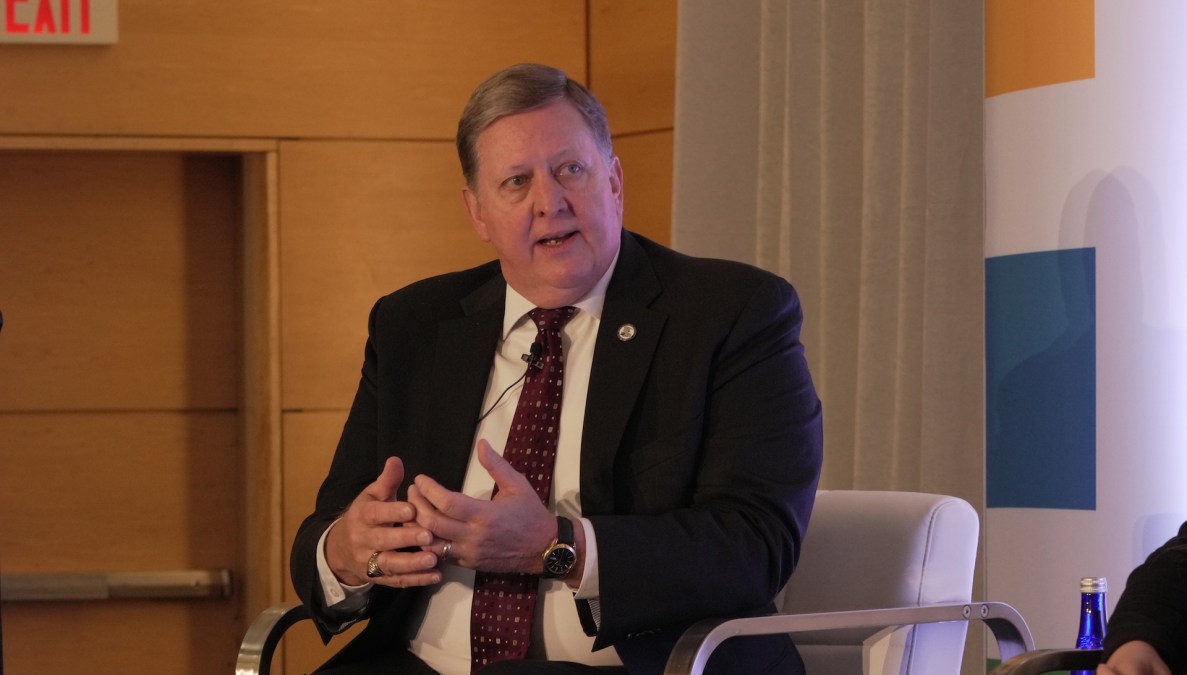 The top tech official at the U.S. Patent and Trademark Office in charge of handling data around millions of patents said Tuesday that artificial intelligence adoption faces significant barriers within the federal government due to the current culture and bureaucracy.
Jamie Holcombe, chief information officer in the patent office, said that when it comes to adoption of emerging technologies like AI, leadership within the federal government needs to change the culture and incentive structure of the workforce.
"Culture, culture, culture. I don't care about the tech. We can solve it. We prove that you can. But it's the culture, if they're willing to receive [new tech]. Unless there's a burning platform, a lot of people will say, 'I'll [have] somebody else do it, I'll figure it out later,'" Holcombe said during the Google Public Sector Forum hosted by Scoop News Group in Washington, D.C.
"Especially with government bureaucracy, we have so many people that are just incentivized to sit there and punch their card, turn the paper or, you know, sign this and put it over here, I did my job," he added. "We need to change and challenge the status quo, we need to get a sense of urgency and incentive for our government workers."
The USPTO in 2021 sent its top engineers to Google to be certified in TensorFlow and develop neural network feedback loops for patent examiners to rate algorithms, as well as to apply machine learning and AI to patent classification, search and quality.
Holcombe was highly critical of the federal government's approach to innovation and long-term modernization during the Google forum.
"Our budgeting process is stupid. Our procurement is stupid. Everything we do in the government is pretty stupid, when you compare it to the commercial world, right?" Holcombe said. "There's so many lessons that no one is willing to take. Who in their right mind would run a commercial enterprise or operation using a budget that was conceived three years ago?"
He also highlighted key differences between how the federal government and the private sector operate when it comes to emerging technologies like AI.
"If we ran our government like we ran Silicon Valley, we'd be much more efficient," Holcombe said. "Can you imagine the Silicon Valley guy saying, 'Wait a second, I have to fill all my compliance things before I prove my product works in the marketplace? What are you freaking kidding me?'"
Google Public Sector Managing Director Aaron Weis pushed back on Holcombe regarding government compliance.
"We do compliance for the government, so we actually have to get all our Google products accredited," Weis said. "So we're gonna fill out all the government's compliance forms, but we might use AI to do it now."