VHA takes a 3D approach to showing off its medical innovations
The agency's second annual Innovation Experience on Oct. 22-23 will put its latest advances in medical modeling, VR/AR and other technologies at the public's fingertips.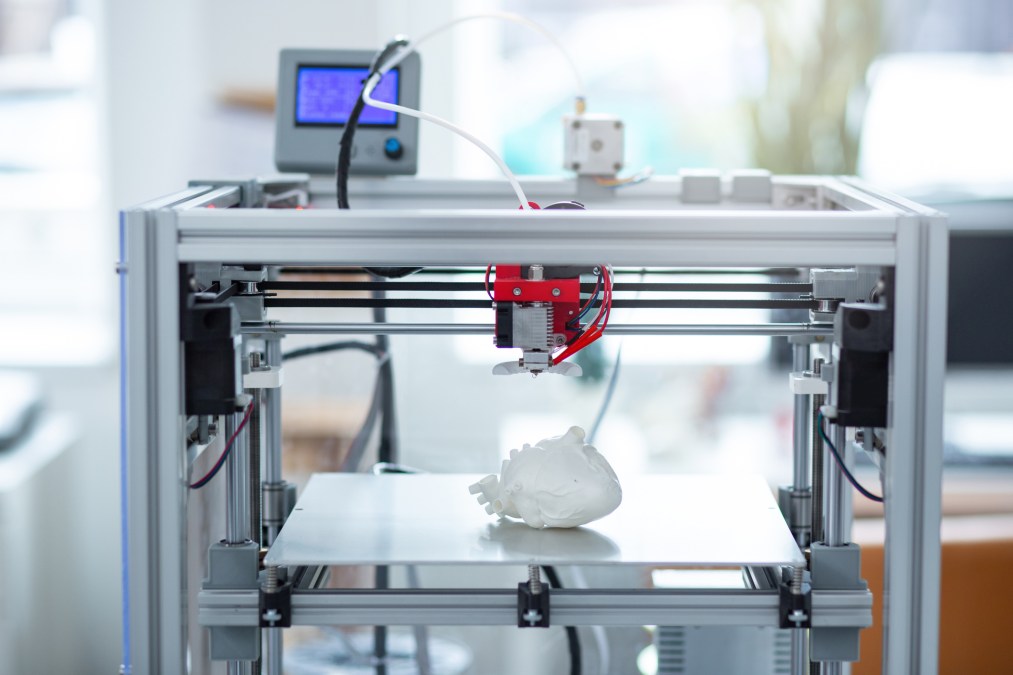 The Veterans Health Administration's second annual Innovation Experience later this month will include interactive exhibits for the first time, as part of the agency's overall plan to put emerging technologies in the hands of its medical centers, other agencies and the public.
The iEx, as the event is known, is one of several ways the agency tries to promote the innovations that spring from its 172 medical centers. VHA is responsible for a number of medical-technology advancements, including the nicotine patch, barcoded medication administration and implantable cardiac defibrillators.
The agency launched the Innovators Network in 2015 to connect the medical centers and scale successful projects and human-centered design, Ryan Vega, executive director of the VHA Innovation Ecosystem, told FedScoop. The annual exhibition is designed to bring more energy to that process.
"Evidence-based solutions or practices sometimes take a decade," Vega said. "That's just far too long."
The event technically started four years ago as Demo Day, where organizations across the country pitched their products and services — but it was a logistical nightmare, Vega said. VHA reorganized it as iEx last year and hosted it at the National Press Club in Washington, D.C. This year's version returns there Oct. 22-23.
Hands-on experience
All of the interactive exhibits are tied to nascent VHA technologies and projects from either the Innovators Network or the Diffusion of Excellence, a program that disseminates employees' clinical and administrative best practices throughout the system. The exhibitions will include displays on 3D printing as well as virtual and augmented reality.
VHA medical center personnel will be able to see what other technologies are out there and how they might apply to their own use cases. Industry attendees will be encouraged to consider how they can further such projects and services.
Lesser-known areas of study like proteomics — analysis of proteins in the body that might indicate risk of cancer, Alzheimer's, heart disease, or diabetes — also will be represented. A pad will be demoed that patients can step on and have biometric sensors detect skin breakdown or ulcers associated with various ailments, Vega said.
The biggest announcements will also be live-streamed on VHA's YouTube channel.
"We can do the necessary [research and development] to get these technologies to the point where we can operationalize them," Vega said.
3D solutions
Vega said this year's 3D printing booth shows how far medical modeling has come. VHA's work with the technology actually began with incremental funding from the Innovators Networks' Spark-Seed-Spread program for off-the-wall ideas.
The Puget Sound Health Care System first experimented with 3D printing. Beth Ripley, a radiologist there, now chairs VHA's 3D Printing Advisory Committee.
A CT scan or MRI creates layers of anatomy to form an image, which can be 3D printed layer by layer into a medical model for surgeons to examine and show to patients. What's more, layered printing increases the tensile strength of objects — making the process great for developing more affordable, synthetic prosthetics tailored to patients' anatomies.
Now 25 VHA medical centers use 3D printing, though the excitement lies with bioprinting of tissue and even bone grafts converted from fat cells, Vega said. He believes the printing of fully functional organs will happen within his lifetime.
But VHA doesn't just want to roll 3D printing out in every medical center because that's inefficient, Vega said. Instead the agency will only scale the technology where facilities have the right infrastructure, equipment and training.
Medical centers can decide for themselves whether they're ready after being exposed to 3D printing at iEx. One VHA center can always ship a medical model or prosthetic to another, ensuring technologies reside only in places where quality can be assured, Vega said.