The VA Innovators Network innovation specialists are changing culture from within
It's a bold program — is it working?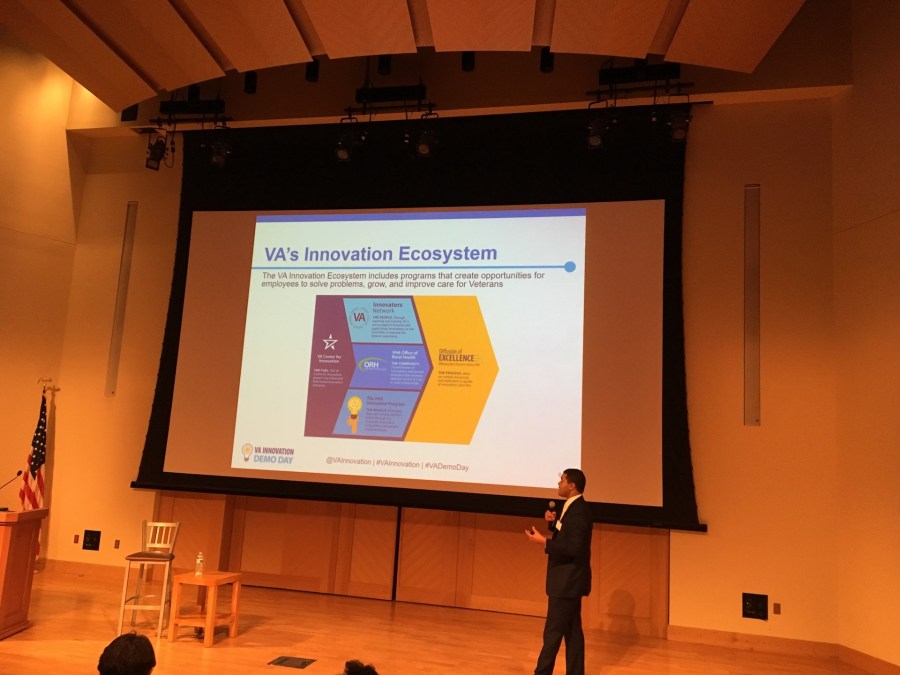 It's hard to paint a simple description of a day in the life of Brynn Cole, innovation specialist at the Department of Veterans Affairs' White River Junction Medical Center in Vermont.
"It really depends," she said, when asked about her day-to-day role. For example, she might spend one day configuring iPads and the next teaching a human-centered design workshop. And these kinds of tasks, though disparate, are how Cole carries out her mission of encouraging and enabling VA health professionals in White River Junction to pursue their innovation dreams.
White River Junction is part of the VA Innovators Network, launched in the fall of 2015 as a "better innovation development pathway," network lead Andrea Ippolito told FedScoop in an interview. The idea was to gather a community of VA facilities around the country around a common goal to find problems in VA health care and use user-centered design to solve them, with the help of a "Spark-Seed-Spread" funding program for standout ideas.
The network launched with eight partner facilities — it now boasts 22. And at each of these medical centers, the innovation specialist is a central figure in keeping the network alive and active.
Cole has worked at the VA for more than 10 years, first as a contractor before becoming a federal employee in 2008. She worked at White River Junction before transferring to San Francisco in 2010. That's where she was when the San Francisco VA was selected as an initial pilot location for the VA Innovators Network in 2015. When she moved back home to Vermont and back to the White River Junction Medical Center, she encouraged the facility to apply to the program. The application was accepted, and Cole herself moved into the innovation specialist role.
Now Cole spends her days configuring devices, teaching workshops and advising employees on how to design solutions (which may range from improved HR processes to using music therapy and weighted blankets to calm patients) around the problems they see.
"It is very cool," Cole said. "And not only is it very cool — it's working."
When it comes to modernization and innovation in government, leaders talk endlessly about "culture change" — the idea that encouraging more modern thinking is a question of changing the mindset of federal employees.
The VA Innovators Network concept of an innovation specialist is one way to operationalize this idea. The individual's sole job is to connect VA employees at their facility with the training, information and resources they need to make an idea a reality.
But how do the Innovators Network and the VA facility in question measure the return on investment of having an innovation specialist? That is, how do we know that it is working?
Ippolito told FedScoop the role is assessed across four dimensions — customer value, financial value, clinical value and operational value. Leaders ask questions like is the innovation specialist making the customer experience of VA health care better? Is he or she helping to deliver better care? And is the innovation specialist helping save taxpayer dollars?
Cole has only positive things to say about her experience with the Innovators Network. Embedding an innovation specialist at each location is really key, she thinks, to making sure that coveted culture shift happens. "This program has been so well designed," she said.