What is the FAA's Notice to Air Missions System and why does it matter?
The computer system, which was hit with an outage Wednesday morning, provides pilots with key information about surrounding airspace but today's outage is unlikely to have compromised flight safety.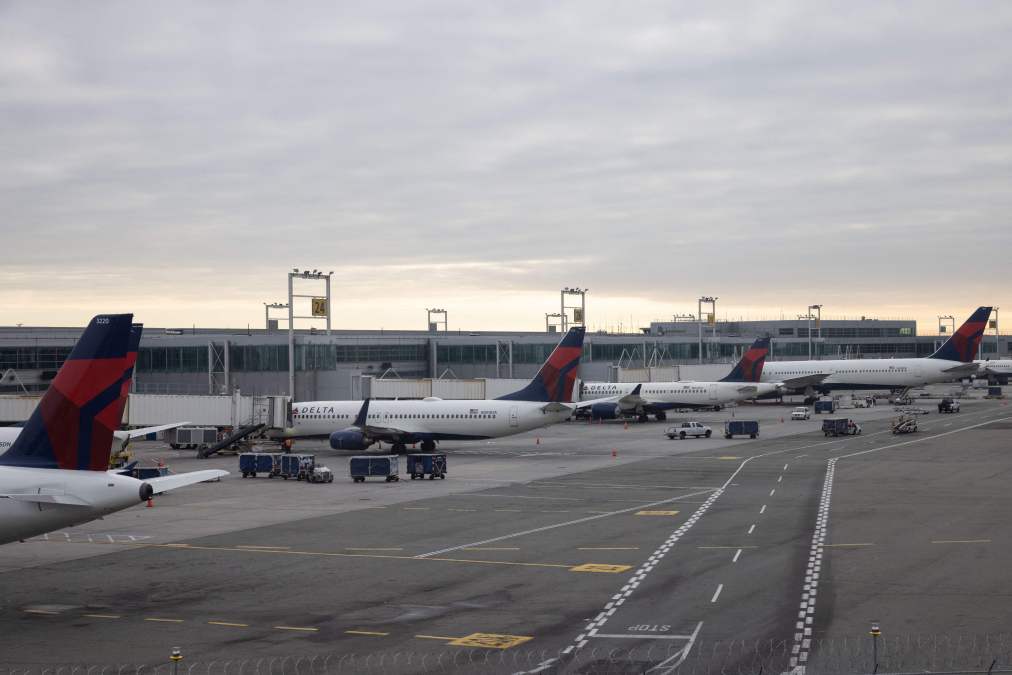 On Wednesday, millions of travelers in the United States showed up at airports to find that their flights had been grounded after a technical error in a little-known but very important computer system forced the Federal Aviation Administration to ground planes not already in the air.
The cancellation of thousands of flights sparked fears that FAA systems were under cyberattack. But the reality was far more mundane, according to FAA officials. Due to an as-yet unidentified error in its Notice to Air Missions System (NOTAMS) computer system, the FAA was forced to reboot the system, throwing the departure schedule for flights across the United States into disarray.
NOTAMS alerts pilots to immediate hazards that could pose a threat to flight safety such as construction works on runways or flocks of birds. The computer system operates separately from the FAA's air traffic control services operation, which governs airspace across the country.
Early Wednesday the FAA said it was looking into the initial cause of the problem; however, so far no root cause has been identified.
Speaking with reporters at a press conference on Wednesday afternoon, Transportation Secretary Pete Buttigieg said his top priority was to "understand the root cause, understand how it could have led to this level of disruption, and understand how to make sure that it does not happen again."
While the system's outage led the FAA to ground all U.S. domestic flights between 6:30 a.m. and 9 a.m. EST amid safety fears, it is just one of several avenues available to the FAA to communicate information to pilots.
Aviation safety expert and former FAA trial attorney Mark Dombroff told FedScoop that even with the NOTAMS system down, pilots would not be left in the dark.
"The controllers sitting at the radar screens talking to the airplanes would have passed them the information [about the environment]," he said. "I don't think the safety of any flights was compromised."
A secondary alert system
Two forms of bulletins can be sent through the system: temporary NOTAMs, which make pilots aware of hazards that are likely to change, and permanent NOTAMs such as a warning that an entire section of airspace has been closed to air traffic. The alerts are sent using contracted language to avoid ambiguity and facilitate fast transmission.
Air traffic controllers are in constant contact with the jets they monitor and will pass safety critical information to pilots in real-time. Pilots also have direct in-flight communication channels with their airlines, which means that even when the NOTAMs system is down, critical information will almost certainly still be received.
Dombroff added: "The thing that's most notable about this outage is that the national airspace system is an interdependent system. It's a function of a whole bunch of things having to work together. Whether it's the airline, the weather, or the computer systems."
"What you have is lots of moving parts, and when one part of the system malfunctions, there's a ripple effect across the whole system."