3 key deliverables in OMB's new vision for the future of mobility
ATARC and members of the OMB category team gathered Tuesday to shine a spotlight on efforts laid out in their new report.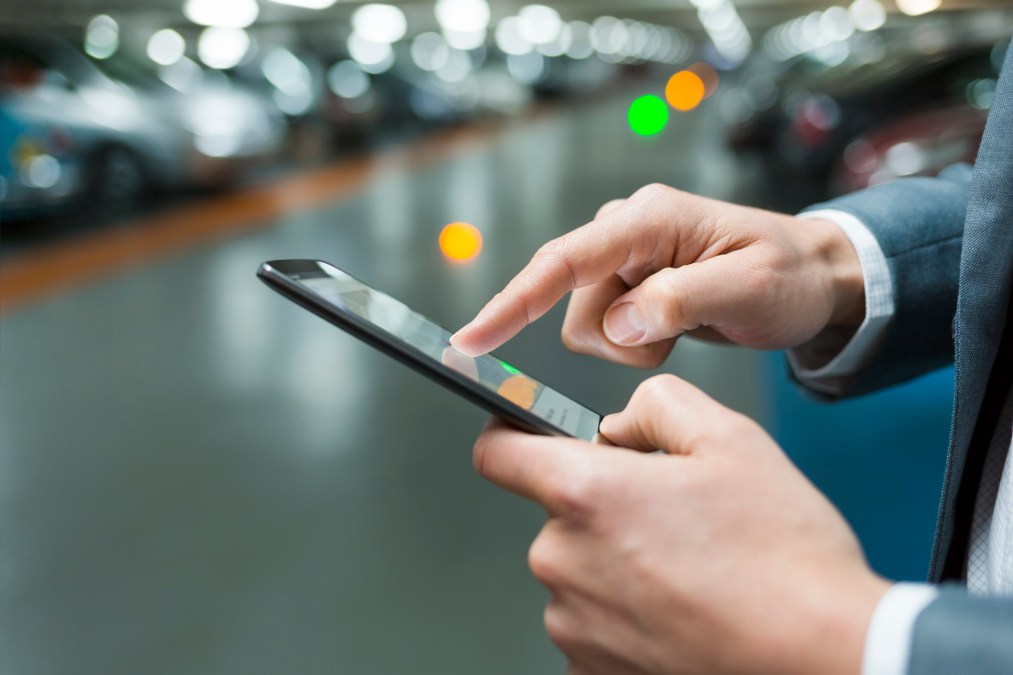 Amid the federal government's push to provide stronger cybersecurity and threat-sharing postures is the ever-expanding role mobile devices play in those goals.
The Office of Management and Budget's Mobile Services Category Team, with the help of the Advanced Technology Academic Research Center, issued a new report "Navigating the Future of Mobile Services" this month.
The mobile working group in the report outlines 12 mobile issues it believes are "deliverables" for the government to provide, ranging from issues like identity management, threat protection and application vetting, among others.
ATARC and members of the OMB category team gathered Tuesday to shine a spotlight on those efforts at the ATARC Federal Mobile Technology Summit.
Several federal executives who helped write the report detailed where their agencies were making strides to help secure mobile networks. Among the highlights were:
CDM for mobile
Vincent Sritapan, mobile security research and development program manager in the Department of Homeland Security's Cyber Security Division, said the third phase of DHS's Continuous Diagnostics and Mitigation program will include functionality for mobile devices.
"It's something that we think about when it comes to how do I automate [Federal Information Security Management Act] compliance when we talk about collecting metrics," he said. "CDM should be able to answer parts of that."
CDM Phase 3 looks to tackle boundary and event protection on networks through commercial off-the-shelf architecture and will be coupled with recent updates to FISMA reporting guidance.
GSA is taking a deeper look at OCONUS carriers
Jon Johnson, program manager for the General Services Administration's Enterprise Mobility Programs, said the agency has made progress on reducing agency costs from mobile carriers outside the contiguous United States.
"With the help of my team, we ended up putting together a mobile carrier list of carriers that are in each and every single country around the globe, along with the megahertz and the kind of band they use, coupled with the number of subscribers that they have," he said.
"We've shared that information with the Department of Defense, we've shared that information with the State Department and the [U.S. Agency for International Development]," Johnson said. "We can now do an internal assessment of which one of those we are using."
He added that the cost of carrier service for federal agencies has fallen from around $55 to $57 a month per user to $44 a month thanks in part to better data sharing with GSA on usage, depending on agency mission.
Secure mobile 5G networks are coming
Bobby Duffy, principal IT advisor for the DHS Office of the Inspector General, said that mobile developers are getting closer to delivering on secure mobile services and the agency is collaborating with them on standards
"There have been some advancements there with the commercial players, with 5G," he said. "We are pushing secure [mobile] with our mobile access capability architecture and leveraging with what the vendors are doing."
Duffy also stressed the importance of incorporating mobile threat defense planning to agency back-office operations as the Trump administration pivots more toward shared services in IT acquisitions.
"When you go to [indicators of compromise], what does that data look like?" he said. "What support mechanism and support model do you need in place? Do you need some mobile expertise or is mobile just another IT? That's a biggie when you start to look at shared services."