5 ways self-service improves government customer experience
How agencies can improve citizen services by leveraging modern platforms that are self-service out of the box — and have API-led integration tools, too.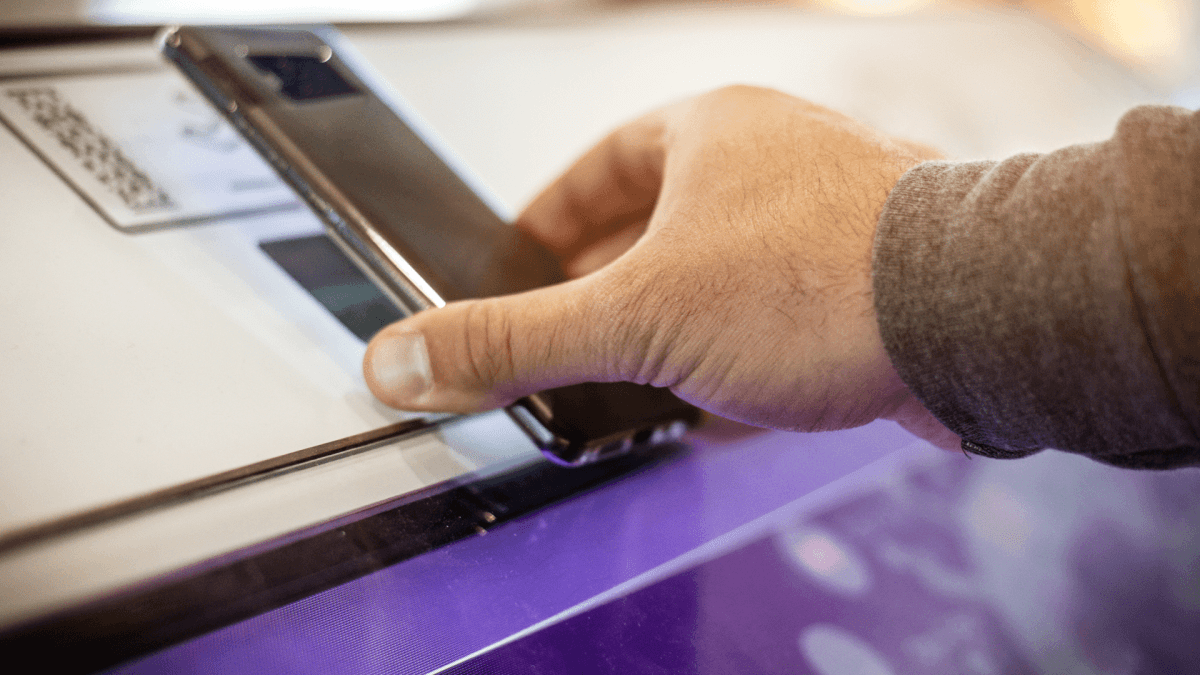 For good reason, U.S. citizens have a sense of ownership with federal agency services and expect government to meet, even exceed, service levels compared to the commercial sector. The​ ​State of the Connected Customer Report​ from Salesforce Research finds that 73% of customers say an extraordinary experience with one organization raises their expectations of other organizations.
For many agencies, technology is tied to complex bureaucracies, approval processes and policies. So how do we break down silos and make federal agency services more accessible, efficient and transparent to U.S. citizens and agency partners? Choosing the right platform is one answer. Leverage a purpose-built platform that is secure and offers self-service out of the box, as well as API-led integration, which allows agency employees to stay focused on the customer and provide intuitive, omnichannel access to government services.
There's a Customer Behind Every Device
Recognizing there is a customer behind every device means providing an integrated digital experience across the channels customers use. Self-service allows agencies to offer customers information, tools and resources when they need them, in ways that significantly cut down confusion, wait times and delays. For instance, Gartner's research finds digital assistants reduce call, chat and email volume by up to 70% while delivering higher customer satisfaction.
Agency benefits of self-service
Creating a digital one-stop-shop, or an "Agency Front Door," helps agencies accelerate down the pathway of modernizing citizen engagement. The Agency Front Door provides customers a personalized digital space where they find the resources and tools they need. Here are five ways to improve customer experience using the Front Door concept:
Unify programs and services around the customer:​ Any customer who arrives at the Agency Front Door should be able to engage in ways that ensure the right services are rendered. The Salesforce 360 Platform is able to integrate functionality across business systems and data sources to empower each customer to find information, manage accounts, log service requests and personally connect with program staff as needed — all with the transparency the agency strives to provide.
Improve agent productivity:​ As mentioned above, when applied to high-volume tasks that may be automated, self-service eliminates bottlenecks and allows staff to focus attention on higher-level priorities. But what's even more important is tying the apps that deliver core services to "one view" of the customer, so that program staff and agents have the contextual information they need to deliver the highest value and minimize process steps.
Reduce customer service costs:​ When customers find answers on their own, or conduct transactions digitally — like completing applications, signing documents, or even scheduling appointments — the costs associated with customer support decrease significantly. By lowering transaction-related costs agencies can use savings to invest in and enrich programs.
Acknowledge your Customer's journey:​ By looking at customer inquiries, activities and feedback, agencies may continuously develop resources relevant to different customers, based on each customer's journey. Delivering meaningful interactions as programs evolve and policies change is a way to deepen trust and show customers the agency is listening and responding to needs.
Enrich social engagement:​ A customized digital space, like an Agency Front Door, should appeal to customers who enjoy digital interaction. The Connected Customer Report also found that ​39% of millennials check a company's FAQ first when they have a question.​ Millennials and other tech-savvy customers will be the first to use an Agency Front Door. They enjoy features like dedicated social media feeds that make queries and support more conversational than transactional. And social engagement helps drive awareness that an agency's digital presence is an easier, more efficient way to engage with government.
Self-service provides customers with instant access to information, allows for personalization, and saves valuable time and organizational resources. Compared to legacy systems, self-service portals are easier to maintain, upgrade and integrate with data, business systems and processes.
By putting an element of control into the hands of the customer, federal agencies can better deliver on their mission objectives while fostering the trust and engagement that is expected.
To learn more about how to deliver a best-in-class customer experience across all digital touchpoints, let us prove it to you and take on your most relevant customer engagement challenge. Or, simply join us for a live demo on Oct. 3 at 1 p.m. Eastern to see how it works. Learn how you can put experts, data and processes where your customers and citizens need them most — at their fingertips.
Dan Davis is the senior vice president for public sector at Salesforce.
Learn more about Salesforce and trailblazers in government.