DOD kicks off procurement for 5G prototypes
DOD wants feedback on draft solicitations for smart warehouse and asset management at Marine Corps Logistics Base Albany, Georgia, and 5G dynamic spectrum sharing, at Hill Air Force Base in Utah.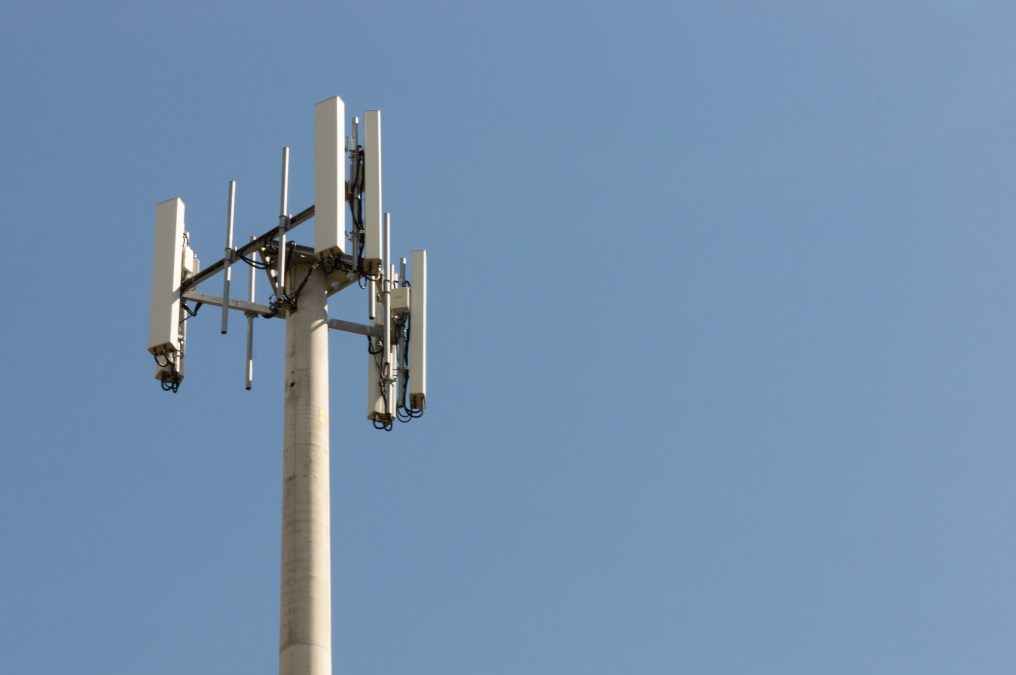 Editor's Note: This story was updated Dec. 10 with the release of the second set of draft requests for prototype proposals.
---
The Department of Defense issued a draft call for proposals for the first four military 5G testbeds that are part of its larger plan to experiment with the wireless technology.
DOD is calling for interested members of the National Spectrum Consortium to submit feedback on draft solicitations for smart-warehouse and asset management technology at Marine Corps Logistics Base Albany, Georgia, and 5G dynamic spectrum sharing at Hill Air Force Base in Utah.
Subsequently, the department issued a second pair of draft requests for prototype proposals Dec. 9 for augmented reality and virtual reality testing at Joint Base Lewis-McChord in Washington and another smart warehouse pilot at U.S. Naval Supply Systems Command Fleet Logistics Center in San Diego, California.
The consortium includes major telecommunications companies and government contractors, academic and nonprofit organizations and smaller companies.
Lisa Porter, deputy undersecretary of Defense for research and engineering, first announced in October the DOD's plans to create experimental test sites at military bases to prototype 5G wireless technologies. In addition to spectrum sharing and smart warehouses, the pilots will also test use of 5G-enabled augmented reality and virtual reality for mission planning and training.
DOD has entered into a five-year other transaction agreement (OTA) prototype contract with the National Spectrum Consortium, which it says "encompasses the expertise, knowledge, technologies, and innovation needed to perform coordinated research and development to advance better use of the electromagnetic spectrum."
The solicitation describes the consortium's role as a sort of administrator between DOD and private member organizations. Once the department makes its selection, the consortium will "execute and administer the award and Project Agreement," the document says.
Vendors must be members of the consortium to have a proposal considered. DOD says in the solicitation that NSC is an "open consortium with a low barrier for membership," so any private organizations can join to compete for the contracts.
DOD gives a bit more detail about each of the projects in this new solicitations as well. In the smart warehouse and asset management pilot, vendor will help the department "advance and leverage 5G-enabled technologies to improve warehouse operations" for the United States Marine Corps and the Naval Supply Systems Command.
"These 5G-enabled smart warehouse technologies should improve the efficiency, accuracy, security, and safety of materiel and supply handling, management, storage, and distribution," the solicitation says. "The intended outcome of the project is a 5G-enabled military Smart Warehouse that can not only enhance efficiency and safety well beyond the limits of current processes, but also serve as a proving ground for testing, refining, and validating emerging 5G enabled technologies for large-scale military logistics operations."
The spectrum sharing pilot at Hill Air Force Base aims to develop "effective methodologies (hardware, software, and systems) for sharing or coexistence between airborne radar systems and 5G cellular systems in shared (completely or partially overlapping) spectral bands, with specific focus on the 3,100-3,450 MHz band."
Through the pilot, DOD and its partner will "construct and operate a localized full scale 5G mobile cellular network in order to evaluate the impact of the 5G network on airborne radar systems and the radar systems' impact on the 5G network, employing both active and passive techniques to enable sharing or coexistence."
And the Army's AR/VR pilot aims to "allow combat-like training in combat training locations enhanced by 5G communications technologies."
"The purpose of this effort is to demonstrate how 5G communications technologies can support realistic distributed training and develop fieldable equipment and systems to integrate these technologies into ongoing training operations," the draft says.
Responses to the calls for information are due by Dec. 16 for the first pilots and Dec. 23 for the second sect.