For agencies making data center migrations, hybrid cloud is the only cloud
"You go rob banks because that's where the money is. I'd rather have a dollar in 100 banks than $100 in one bank, from a security perspective."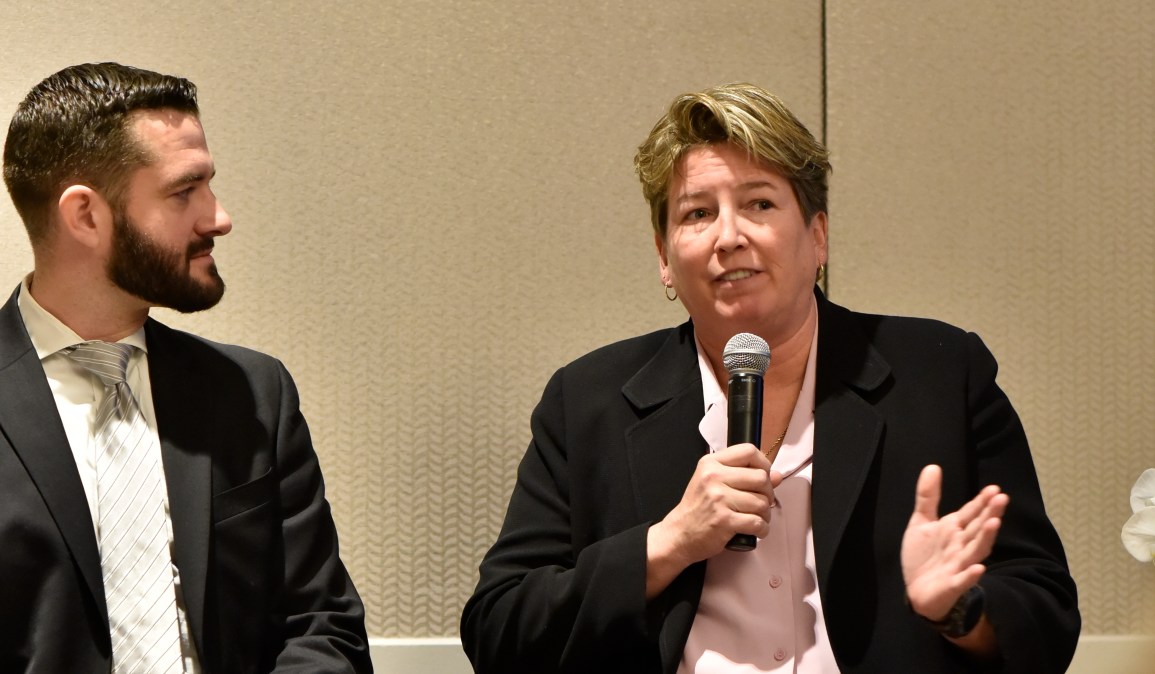 If cloud migration is one of the hottest topics happening in federal IT right now, then lift-and-shift could be quickly becoming its greatest profanity.
The practice of migrating all operations from a legacy system to a single cloud infrastructure can ultimately cost agencies the operational efficiencies their leaders desire, a panel of industry and government experts said Thursday at the Red Hat Government Symposium produced by FedScoop.
Instead, they said federal executives should try to bridge the from legacy systems to a sprawl of services across both private and public cloud networks.
"Lifting-and-shifting does not get you anywhere," said Jane Circle, senior manager of Red Hat's Global Cloud Provider and Cloud Access Program. "You really have to look at how you are going to re-architect and take advantage of all of the services you have available to you on Microsoft Azure, on Amazon Web Services, on Hewlett Packard Enterprise — and by the way, they're all different.
"You really have to take a look at how you can take advantage of every one of those platforms, but not lock yourself in," she said.
For agency leaders trying to formulate the right mix of a private cloud data center versus a commercially accessible one, Jay Huie, the General Services Administration's secure cloud portfolio director, said the focus should be on what applications each cloud service provider offers and having the choice of what to deploy.
"If you define a static split [of cloud programs], I guarantee you are wrong," he said. "The whole point of cloud — what is it — is to expand the elastic capacity. So, by definition, everything you do should be a hybrid cloud. Because if you are locking stuff inside your walls, you are not elastic, you're not secure and you are not stable. If you are locked in to a commercial provider, you're locked in."
So the question then becomes not simply which cloud service to use, but how those services work together and with existing legacy systems until they can be decommissioned.
"This homogeneous world that we live in… There is not going to be one, single cloud, period," said Susie Adams, Microsoft chief technology officer for federal. "What we all recognize is that interoperability is key and standardization is key. That's why you are seeing folks support things like open source, DevOps and agile compute, and being able to run almost anything on any enterprise."
Ultimately, the panel said CIOs searching for both security and efficiency will best find them in multiple, integrated solutions with a strong focus on user access control.
"It's about granularity," Huie said. "I want this cloud of clouds. Every app should be in its own cloud. You go rob banks because that's where the money is. I'd rather have a dollar in 100 banks than $100 in one bank, from a security perspective."