Air Force aims to alleviate 'pain points' through robotic process automation
Robotic process automation is showing promise to help unburden defense officials from tedious administrative tasks.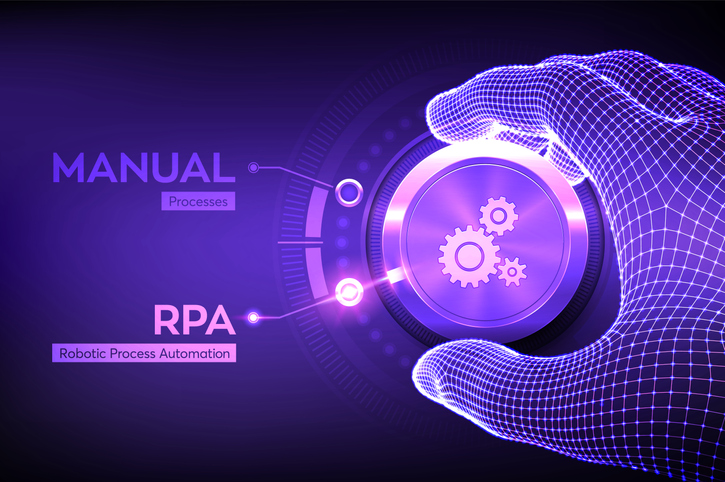 Roughly a week after deploying a robotic process automation (RPA) accelerator to set up 25 different experiments, the Air Force already has five new software-based bots in full operation, according to the branch's deputy chief information officer.
RPA uses software technology that enables humans to easily build, deploy and manage digital robots that can perform manual, often repetitive functions. Over the last several years, it's been having an impact across the government — including in the Air Force.
"RPA and artificial intelligence are not about cutting personnel," Air Force Deputy CIO Winston Beauchamp said Tuesday during a UiPath event produced by FedScoop. "We realize that our mission set is growing and continues to grow. We're not going to get more [staff], but we are going to continue to be asked to do more and more with the resources that we have. So in order to take on those new missions and continue to adapt to the technologies and challenges that we face in an ever-evolving world, we need to be able to make better use of the people that we have."
The military service is leveraging emerging AI-aligned technologies like RPA to make decisions faster and better.
Air Force officials have seen some progress developing such solutions. But to drive more — and faster — innovation, they launched the RPA accelerator to simplify the making of relevant human-assisting software bots.
Beauchamp highlighted some of the unfolding RPA use cases that are maturing with support from the accelerator, including bots associated with automated target recognition — and separately, automation to enhance critical weather models with additional data.
More than 400,000 military service members each year typically receive orders to make a permanent change of station (PCS) for their next assignments. For many military insiders, Beauchamp said, PCS can introduce unnecessary complications or frustrations. So, his office is also working to deploy technologies to automate PCS-related processes.
"This is an area that I think is a pain point for a lot of people. It's a retention issue, frankly, when people have to wait a year for their household goods to show up, for example," Beauchamp noted. These are the sorts of things that give people pause about reenlisting or staying in the military.
Beauchamp later told FedScoop more about his office's journey driving new automations. He said the five deployments that only took a week to launch through the accelerator demonstrate that "the barriers to entry are low" — and Air Force officials want to keep it that way.
"We are, to the maximum extent possible, trying to make this organic, coming from the functional areas, proposing and introducing areas to do RPA," Beauchamp explained.
"We are fully aware that we don't have all the answers at the Pentagon, and that the real innovation is happening in the wings and the squadrons. They're closest to the work, and frankly, they're unique. Every airborne platform and every weapon system has its own quirks, and the folks that are closest to it know where it makes sense to [deploy the technology and] where it doesn't. But there are some things that are universal," he said.
It's ultimately those common "pain points," like PCS processes, that the Air Force wants to consider automation to solve in the near term, he added.