When automation out-delivers IT modernization
Government leaders report automation has fast-tracked large-scale service improvements faster and at lower costs than big-ticket IT modernization projects.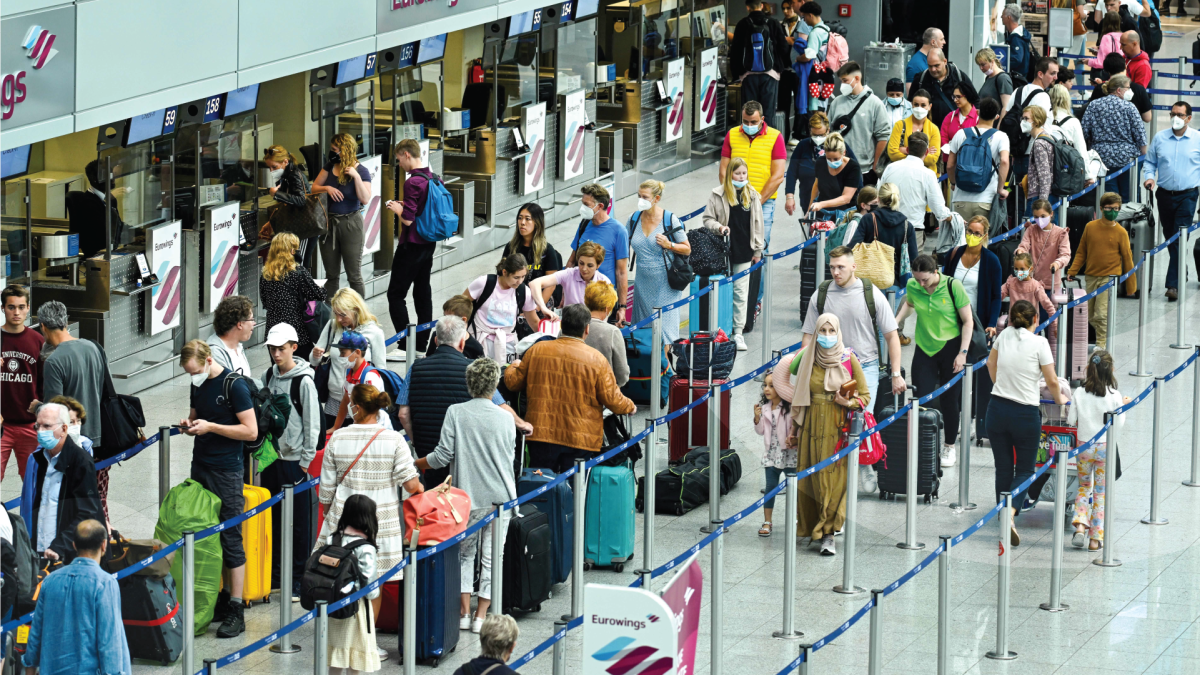 Government leaders from a growing roster of federal and state agencies are realizing significant benefits from enterprise automation to drive business transformation without having to endure the lumbering pace and high cost of IT modernization projects, according to a new report.
"Automation enables [the U.S.] Army to create new capabilities in legacy systems without investing resources into changing the underlying system," said Raj G. Iyer, former CIO of the U.S. Department of the Army. Iyer was one of several government officials cited in the report, produced by Scoop News Group for FedScoop and sponsored by UiPath, who detailed how automation is making a significant difference in their organization.
Iyer, who stepped down from his position at the end of last month, explained how the Assistant Secretary of the Army (Financial Management and Comptroller) office recently completed a pilot program where robotic process automation (RPA) expedited the handling of unmatched financial transactions. The ASA (FM&C) office handles more than one million such transactions per year, according to Iyer. "RPA is expected to save millions of dollars in manual labor each year," he said.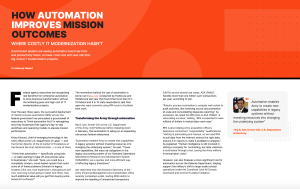 "I think that automation — specifically using bots — is really starting to take off and provide value to businesses," added Krista Kinnard, chief of emerging technology in the CIO's office at the U.S. Department of Labor.
Kinnard and others explained that automation isn't just speeding up workflows but boosting productivity and improving agency services faster, at lower costs and with less risk than big-ticket IT modernization projects.
"Automation is moving from the edges, all the way inside into the enterprise. That's a big change," observed Sunil Madhugiri, chief technology officer at U.S. Customs and Border Protection, where approximately 250 automation "bots" are in production or under development, according to the report. Madhugiri highlighted one instance where automation helped CBP work with international airlines to notify and divert some 239,000 travelers from boarding U.S.-bound flights due to Covid restriction rules during the pandemic.
The report highlights how automation can effectively "operationalize" mission and business processes at federal agencies and deliver cost savings and service improvements that often prove elusive in IT modernization overhauls.
"Modernization has become synonymous with big, 'rip-and-replace' efforts, involving new systems, long-term physical transformations that are costly in technology, change management, workforce, opportunity cost, and time to value," noted Mike Daniels, senior vice president, public sector at UiPath. "[Government agencies] have made huge investments to forklift systems to the cloud. But what's gotten lost in that process is the need to examine whether those efforts drive a result quicker, faster or better."
Todd Schroeder, a former chief of digital services at the U.S. Department of Agriculture who now serves at UiPath as public sector vice president, adds that automation platforms not only bring the power of scale to the work agency employees need to get done but can also address process pain points quickly. He cites in the report how the New York Department of Labor, despite a 10-fold increase in temporary staff, couldn't keep up with demand for unemployment claims during the pandemic — and how deploying UiPath tools not only cut through the backlog but later helped save New York an estimated $12 billion in potential fraud.
Read the full report on how automation is helping government agencies improve mission services.
This article was produced by Scoop News Group for FedScoop and sponsored by UiPath.