Army leadership talks up new Futures Command on Capitol Hill
Futures Command leaders addressed concerns from lawmakers in a hearing Thursday.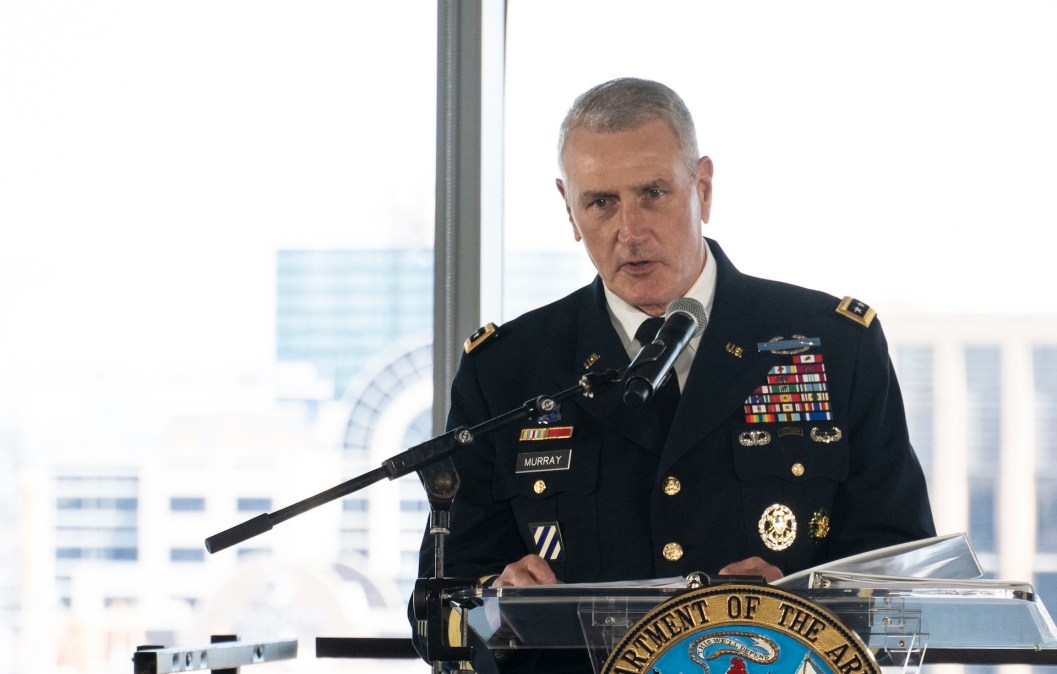 The Army Futures Command is just weeks into its official existence, and already it's working to answer questions from Washington on where the command fits in the greater Army ecosystem.
The leadership from both parties on the House Armed Services Subcommittee on Readiness expressed skepticism in a hearing Thursday that the new command would be the solution to the Army's past acquisition woes.
"While I am hopeful, I am not yet persuaded that a new command is the right answer to the Army's acquisition challenges," said Rep. Joe Wilson, R-S.C., the subcommittee's chairman.
The Army has said that establishing this new fourth command is the "most significant" reorganization effort it's undertaken since 1973, something the chairman also noted in his opening statement.
"It's difficult to envision how all these changes will synchronize in a smooth fashion," Wilson said.
Ranking Member Rep. Madeleine Bordallo, D-Guam, also expressed concerns in her opening statement, noting that it's fair to ask if in creating this new command, the Army is "in fact just creating more overhead that will further slow an already cumbersome process."
"While I know the intention is to keep this new four-star command small, history shows that over time all such commands grow rapidly," she said. "No matter who is in charge, large administrative commands like this often develop internal processes that consume vast amounts of time and resources."
She said the command is set to tackle issues that are already being addressed elsewhere within the service and expressed concern that the Army is standing up a four-star organization without a clearly defined command relationship and organizational plan. Some duplication as the command is stood up is to be expected, she conceded, but she wanted to know what the plan would be for reducing inefficiencies.
Futures Commander Gen. John Murray said he saw his appointment as a way to provide centralized oversight and actually streamline several bureaucracies.
Rep. Austin Scott, R-Ga., asked if the witnesses saw any coming challenges to "harmonizing authorities" in the establishment of Army Futures Command.
"Yes sir, there will be cultural challenges," said Ryan McCarthy, undersecretary of the Army. "We have decades of ingrained behaviors, so like all things, this will require a great deal of senior leadership focus… and communication internally and externally to stakeholders."
Murray said among his priorities going forward is synchronizing "efforts across the entire modernization enterprise" and ensuring those efforts are focused on what's most important to the Army.
Other members, though, were optimistic about the approach.
Rep. Joe Courtney, D-Conn., said he understood the "logic and intent" of the initiative, considering that the Army has struggled over the years with several of its acquisition programs.
"I think what you're trying to do, which is to try to reset the whole approach here in terms of acquisition certainly makes a lot of sense," he said.
What's coming?
The Army stood up the new command's headquarters in Austin at the end of August. But that was just the first step, Army Chief of Staff Gen. Mark Milley said then. The Army is shooting for "full operational capability" around summer 2019, by which point the headquarters will have about 500 personnel.
The Senate also confirmed Maj. Gen. James Richardson to be deputy commander of Army Futures Command earlier this month.
And a key part of the reorganization effort is the command's cross-functional teams, which are focused on the Army's modernization priorities. They are already at work, and are spread out across the U.S., McCarthy said.
Murray said Thursday that the command is "very close" to hiring a chief technology officer. McCarthy added that the command is recruiting a dean of a "very prestigious engineering school," "someone who is world class in systems engineering," for the position.
For staffing, the command is looking for very "non-traditional" talent in areas such as artificial intelligence and data analytics, Murray said. The Army is going to look to entrepreneurs in the ecosystem to either hire or work with on a consultant basis, McCarthy added.
Murray is also trying to stand up an organization in Austin called the Army Application Lab that would be similar to the Defense Innovation Unit (DIU) and the Air Force innovation organization AFWERX to be co-located in Austin's Capital Factory, a startup accelerator space that already houses outposts from the latter two organizations.
The lab will be focused on "scouting and researching technologies" to find potential technology the Army would want to accelerate or bring into an existing program, Murray said.
So what does this all mean for the future of the Army, one lawmaker asked, in, say, about two years?
"I can't do miracles, so I'm not going to deliver you a new tank in two years, but what I do think you will see is some of the capabilities the cross-functional teams are working on will be in production and being delivered in the hands of soldiers within the next two years. Not all of them, but the couple key pieces of it," Murray said.
But he added that Congress can expect "much shorter timelines to deliver capabilities."