Inside DIUx's push into Texas
DIUx has scored early successes in Texas leveraging its nearby military assets and offering the Defense Department's "priority problems" to make it an attractive customer.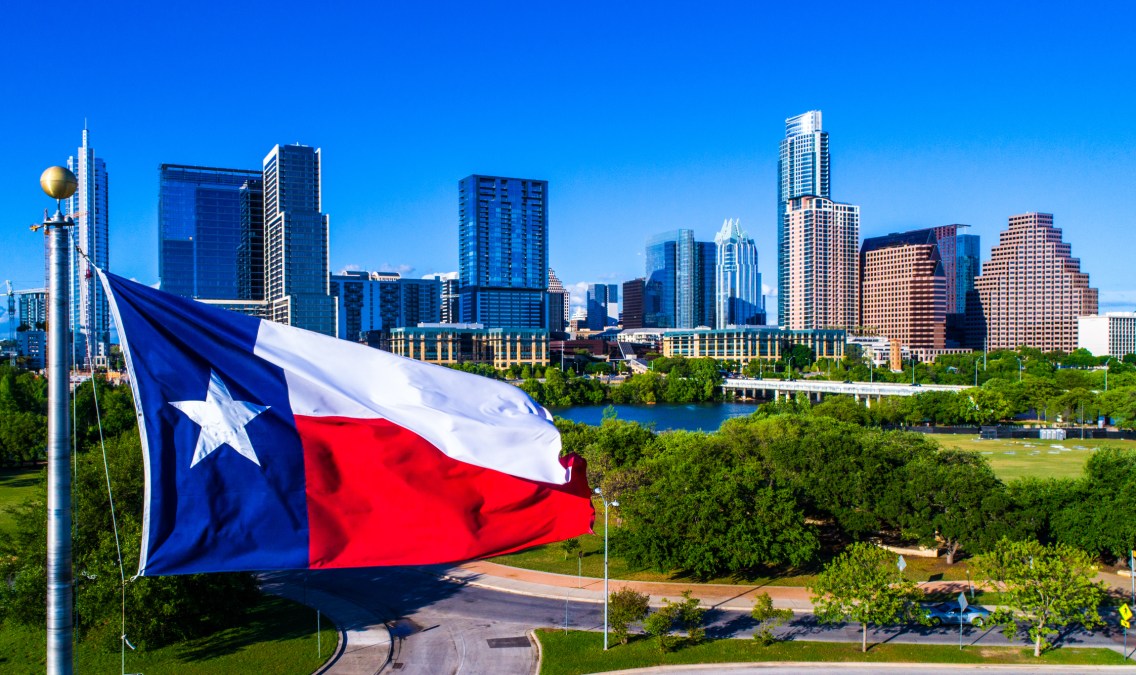 The Defense Innovation Unit Experimental's Austin outpost is a staff of just one — but that hasn't limited the organization's ability to do business with early-stage companies out of Texas.
In the Texas capital, DIUx has scored early successes leveraging its nearby military assets and offering the Defense Department's "priority problems" to make it an attractive customer to the innovative companies who traditionally don't do business with the federal government, said Sean Singleton, director of business development & marketing based out of DIUx's Mountain View, California, office.
DIUx pursues companies who "up until recently have gone out of their way not to do business with the federal government," Singleton said. And though DOD can't go "toe-to-toe" with the big venture capital firms in terms of funding, the department does bring "a treasure trove" of specific problems it needs help with, as well as unparalleled institutional military assets, he said.
Fort Hood, for instance, is about 70 miles away from DIUx's outpost at Capital Factory.
"A number of entities like working with us if they're in stealth mode because, say for example you have an autonomy company, and you're doing autonomous drones, and you don't want the competition to know what you're doing," Singleton said. "By working with DIUx against a specific priority problem, we can take you to Fort Hood in Killeen. We can take you to Hunter Liggett out in California. We can take you to Natick out in Massachusetts, and give you access to assets that you've already paid for as a taxpayer, to where you maintain that stealth."
So, if a company working on autonomous drones crashed one, it would report that to the Defense Department instead of the Federal Aviation Administration, Singleton explained.
But in addition to its assets, DIUx believes it can make a big splash in Texas because funding is more scarce than in other markets, like Silicon Valley, said Air Force Maj. Zach Walker, the Texas lead for DIUx and sole staffer in the Austin office.
"The Department of Defense really is a special player in a place like Austin because we can do these prototype agreements, these contracts, quickly, and it can be in the millions of dollars," Walker said. "And that…is not something that happens as often as Silicon Valley, where you go to the In-N-Out drive through and they hand you a million dollars. To be able to come with not only the deep pockets but also the legitimacy of the Department of Defense, in Austin, we really, I have seen in my time here, that that is just such a welcoming and energetic environment."
Sure, there are individuals in Texas with a lot of money who serve as seed and early-stage investors, such as Mark Cuban and Ross Perot, but the venture capital network is "not as robust" as it is in other places such as Massachusetts and California, Singleton said.
"We can actually help seed a lot of really cool things in these ecosystems because we're bringing relationships from the Commonwealth of Massachusetts, California, Boulder, Denver and other places that actually have something that could be relevant for this ecosystem here," Singleton said of Austin.
It's worth noting too how much venture capital firms and other investors play a role in DIUx's secret sauce.
"Venture capitalists are very integral to our business models," Singleton said. "The reason why we point that out is that a lot of times these venture capitalists have already invested in companies that really do have a commercial offering that's very relevant and germane to a DOD-specific problem."
DIUx, then, isn't necessarily focused on finding technology that will take several years to becomes commercially available, Singleton said.
"It's what's on the shelf right now, and to work with DOD and the intelligence community to sort of figure out ways that we can re-engineer their business processes to get that capability, (and) map it back to that priority problem," he said.
DIUx has worked with several companies from (or who at least do some work in) Texas, Walker said, including SparkCognition, Fjord (which is part of Accenture), Infocyte, Rockwell Collins and Zimperium.
To date, 41 such companies have responded to DIUx's needs statements, Walker said.
Austin has "everything that the other ecosystems have," Walker said. DIUx also has offices in Austin, Boston, Mountain View and Washington, D.C.
"It's a lot of the same technology, maybe at a different stage, right?" Walker said of the Austin ecosystem. "Because you don't have that massive venture capital influx you don't necessarily see the companies that just accelerate at a massive rate the same as you do on the coast, but I would say in all the areas that DIUx is interested in," like artificial intelligence, IT, space, autonomy and human systems.
Walker is the only full-time staff member in Austin for now, but the organization does have plans for growth, adding "at least one more," said Col. Mike McGinley, Air Force lead for DIUx based out of the team's Boston office.
DIUx is also looking at better leveraging reservists and active duty students, McGinley said.
But until then, DIUx is making the most of what it has, working as "one DIUx," the members told FedScoop. Staff in all of the outposts work together on finding the best technology across the nation, they said — even where there are no outposts.