Once a beacon for e-government, U.S. fails to make top 10 in latest U.N. global report
The United Nations' latest global report on e-government finds nations making continued progress, but warns cybersecurity, artificial intelligence and the "digital divide" pose mounting policy concerns.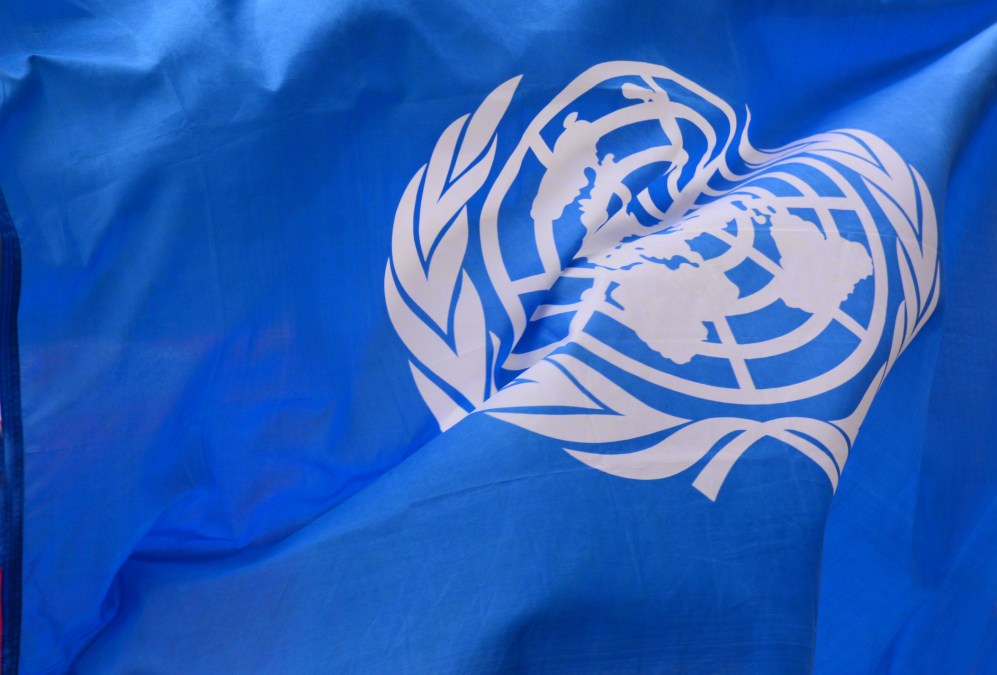 Fifteen years ago, the United States was the undisputed leader in the evolving world of e-government, where online transactions with government were seen as a powerful engine for improving public services.
A new United Nations report shows just how much other nations around the globe have risen up and surpassed the United States in delivering on that vision.
Denmark, Australia, Republic of Korea, United Kingdom of Great Britain and Northland Ireland, Sweden, Finland, Singapore, New Zealand, France and Japan all rank higher than the U.S. in their overall use of information and communications technologies to deliver public services, according to the latest global assessment of 193 U.N. member states.
The bienniel survey, which dates back to 2001, lays out a revealing snapshot of how the world's leading and developing economies are harnessing mobile and cloud technology for public service.
"The 2018 survey highlights a persistent positive global trend towards higher levels of e-government development," said Vincenzo Aquaro, chief of digital government for the U.N. Department of Economic and Social Affairs, which released the report July 19. The number of countries with "high" to "very high" e-government development indexes surged from 94 in 2016 to 111 in the latest survey, according to Aquaro.
But the 300-page report also delves for the first time into some of emerging challenges governments now face with advancements in technology.
Among them is the specter of technology's darker side on societies — and the need for policy makers to grapple with concerns over cybersecurity, the impact of artificial intelligence on jobs, and a growing digital divide between those who can access information electronically and those who can't.
"There is a strong concern about the risk of losing jobs because of the capacity of machines to provide new services and functions," Aquaro said in an interview with FedScoop. "The ethical issues need to be discussed, and somehow defined before it's too late," he said. The rapid rate of technology change, and the impact large, commercial technology firms are having on societies, are outpacing the ability of policy makers to keep up, he said. "This is absolutely new," relative to the U.N.'s prior surveys.
The gradual decline of the U.S.'s global ranking as a beacon for e-government development in part reflects what the U.N. measures and its agenda to address the needs of many nations. The U.N. survey captures and then indexes three dimensions that drive digital government in 193 nations: the scope and quality of online government services; the extent of wireless, internet and telecommunications access; and measures of adult literacy and human capital.
The U.S. ranked 2nd globally in online services, 20th in telecommunications infrastructure and 15th in the U.N.'s human capital rankings, according to FedScoop's analysis.
Notably, the U.S.'s ranking for online services jumped from 12th in 2016, to just shy of the top spot in 2018, suggesting government agencies have made it significantly easier to apply and pay for a widening range of services online.
That helped the U.S.'s overall rankings — moving it up one position to 11th place this year, compared to the last report. But as recently as 2012, the U.S. ranked 5th globally.
"The report is a powerful tool, but it needs to be contextualized at the country level in order to make a strong analysis of the reasons behind the behaviors," Aquaro said. The U.S.'s vast size and complexity presents entirely different challenges for deploying e-government services than for smaller countries.
That said, European countries continue leading e-government development globally, Aquaro said, even as many other nations, including the U.S., Australia, and Republic of Korea as well as developing countries, continue to make steady advances.
One reason behind Europe's accelerating progress traces back to government initiatives begun more than a decade ago in the United Kingdom, and subsequently in Brussels, said Julia Glidden, general manager, IBM Global Government Industry.
"EU countries have been taking advantages from the collaborative and cross-national approach facilitated by the European Commission in implementing, at a national level, the [E.U.'s] single digital market strategy, its goals and targets," said Glidden. Many of those nations also did more to fund e-government development, she said.
Glidden pointed to the work of U.S. Digital Service and 18-F, federal teams which help agencies jump start online service development, as examples of where the U.S. continues to innovate. But those efforts are hard to scale without the kind of coordinated polices and funding that have sustained continued progress in Europe.
Among other facets of the report is a full chapter devoted to the role of technology in the hands of government as a tool for better anticipating and responding to natural disasters and the need for governments to establish "e-resilience" disciplines.
"The U.N.'s focus on the use of technology, like geospatial, cloud, mobile, AI to help governments anticipate, plan and respond to emergency management — with an eye toward predictive response — is really path-breaking and something governments really need to pay attention to," Glidden said.
Despite the many challenges, the U.N. survey also makes clear how far many countries have come in developing e-government solutions. When the U.N. conducted its first e-government survey in 2003, just 45 countries were able to provide public services online through a one-stop platform, and only 33 countries could facilitate online transactions.
This year, according to Aquaro, all 193 member states have national portals and backend systems to automate core administrative tasks and 140 provide at least one transactional service online.
In addition to the full report, which includes more than 50 case studies on how various nations tackled their e-government challenges, the U.N. has made all of its survey data, along with interactive maps and related country data, available online here.