Bid protest could lead to 'protracted fight' over $11B DISA contract award
General Dynamics Information Technology has challenged the award of the Defense Enclave Services procurement.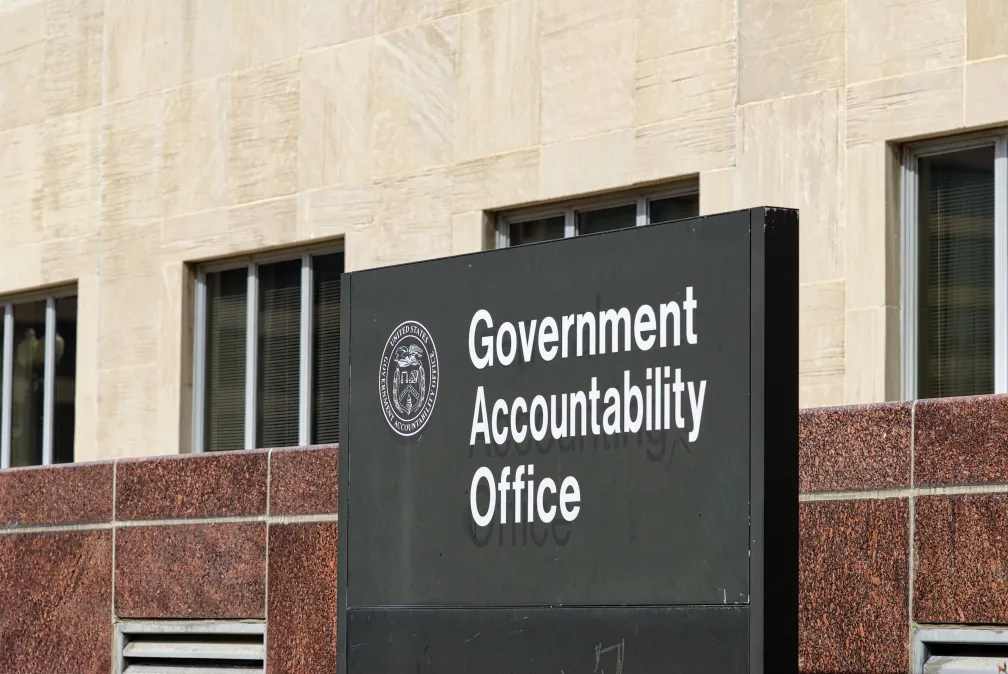 A recent mega contract award by the Defense Information Systems Agency is being challenged, a development which could throw a wrench into one of the Pentagon's biggest IT reform initiatives.
In February, DISA issued a contract award worth up to $11.5 billion to Leidos for Defense Enclave Services, an effort to consolidate the networks of the department's non-warfighting support agencies known as the "Fourth Estate." However, on March 10 General Dynamics Information Technology filed a bid protest with the Government Accountability Office.
"GDIT challenges DISA's conduct of discussions, technical evaluation, price evaluation, past performance evaluation, and the resulting tradeoff decision," according to a source familiar with the protest who requested anonymity to discuss the situation.
GAO's decision is expected no later than June 20.
Defense Enclave Services is a high priority for the Pentagon.
Under the indefinite-delivery, indefinite-quantity contract, which has a potential 10-year period of performance with a base ordering period that runs through February 2026 and three optional two-year periods to extend, Leidos was tasked to lead the Fourth Estate Network Optimization (4ENO) initiative — an effort to move 22 agencies and field activities to a single platform.
The new platform, called DoDNET, will house common IT elements like personnel, contracting and communications systems. Leidos was chosen to lead the management and operation of the greater network architecture and to be responsible for helping the agencies optimize their IT portfolios in the move over to the single platform.
"We have to evolve the [Defense Agencies and Field Activities] from unique information environments to a single digital enterprise. This will address the cost, security and integration issues that result from having separate networks, compute, and cybersecurity services and it will allow us to establish the modern infrastructure foundation and unified architecture needed to deliver cohesive combat support capabilities to the warfighter," Don Means Jr., director of DISA's Operations and Infrastructure Center, said in a statement after the contract award was announced.
Unifying the 22 agencies on a single, streamlined network will provide cost-efficiency, defendability from cyberattacks and agility for modern IT development by eliminating "unnecessary complexity within the IT space," DISA said in a release.
Matthew Moriarty, a member at Schoonover & Moriarty LLC, who specializes in federal government contracting litigation, said he isn't surprised that such a lucrative contract award is being protested by a company that lost the competition.
"When you're talking about dollar figures of this amount … I would consider it unusual to not see a protest," Moriarty told FedScoop.
Moriarty is not involved in this dispute over Defense Enclave Services, and he declined to discuss the merits of GDIT's case and the likelihood that it will succeed, noting that he hasn't seen any documentation related to it.
But speaking of these types of bid protests more broadly, "I think that these companies spend a great amount of time and effort on their proposals, and they genuinely believe that they should have been selected to receive these contracts," he said. "When you talk about $11 billion, it's not a hard decision to make to try to stay in the fight."
He added: "I don't want to be cynical about it either because, you know, a lot of work goes into these proposals and … these companies genuinely believe that they are providing the best option. I am not trying to suggest that it's just part of the game. I'm saying the sunk cost analysis would indicate that you're not losing a lot" by protesting.
Large IT services programs can be especially competitive because of the number of providers that can potentially do the work, he noted.
One potential outcome of the Defense Enclave Services dispute is the Government Accountability Office sustaining GDIT's protest. When GAO sustains a protest, it typically recommends that the agency that issued the award reevaluate the proposals and determine a new awardee, Moriarty explained.
"That doesn't necessarily mean [there will be] a different awardee, it just means a different evaluation process," he said. "What GAO is saying when it sustains a protest is that it believes that there was an error in the process that led to the award decision. And it's not going to necessarily suggest that you start over at the beginning with a fresh procurement, but it may suggest start over at the beginning of your evaluation process and reevaluate proposals."
If a new award decision is made, the loser of that competition could make another protest bid, according to Moriarty.
"They would not be precluded from bringing another GAO protest because it would be a new award decision," he said. "It would be a new decision … that they would have a right to challenge."
It's also possible that GDIT's protest will be denied.
"If all the [government contracting] paperwork is bulletproof for lack of a better word, then GAO is going to deny the protest and … you would think that the parties involved would take a look at that, you know, and examine whether it would make sense to keep fighting," he said.
If it loses its bid protest at the Government Accountability Office, GDIT could choose to take its arguments to a different venue — the Court of Federal Claims — to continue the legal battle, Moriarty noted.
"Ultimately, it could turn into a protracted fight, or perhaps not," he said.
GDIT, Leidos and DISA declined to comment about the bid protest.