The interagency Cloud Center of Excellence sees itself as a knowledge-sharing network
This is about more than just the CASTLE Guide.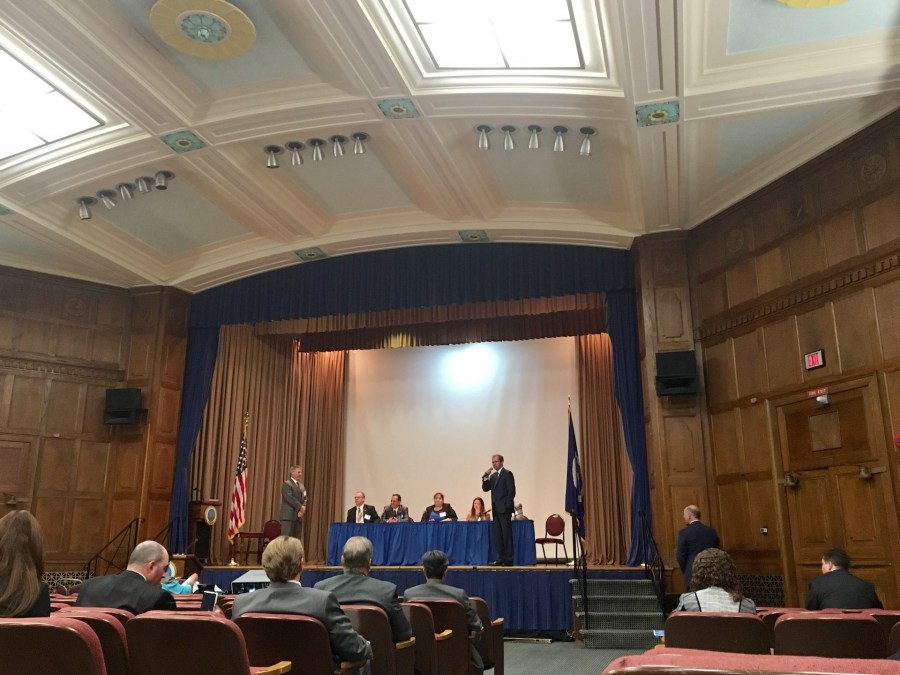 After around nine years in federal IT, Syed Azeem felt he had a pretty good track record of impact.
He'd aided the federal modernization push by helping multiple agencies move toward cloud computing. These projects, he felt sure, had a big impact on the agencies that undertook them. But he wondered whether they had an impact on the government as a whole.
"I've been fortunate enough to get involved with a couple of very interesting federal cloud projects," Azeem told FedScoop in a recent interview. While at the Department of Defense he led the Defense Travel System modernization project. Then, at Treasury, he helped create a plan to modernize the agency's Electronic Federal Tax Payment System.
"Those two experiences really opened my eyes up to the potential, but also the challenges, of cloud computing," Azeem said. And like any good techie, he wanted to be able to scale his impact.
So when Azeem, who is now an IT project manager at the Department of Labor, heard about the Cloud Center of Excellence, he was on board. The interagency working group, founded in January, aims to share knowledge about cloud computing — both through documents like the CASTLE Guide, and through conversation and debate.
Azeem joined the center's "outreach and advocacy" subcommittee in April, a group that communicates with agencies about what they may need out of the group, talks with the media to spread the work and does new member onboarding. He now leads outreach and advocacy, a role Chad Sheridan, CIO of the Department of Agriculture's Risk Management Agency and now CCoE's leader, previously held.
"As the federal government, we're not necessarily incentivized to collaborate," Azeem said. But when silos between IT departments in various agencies exist, inefficiencies are born and knowledge is lost. Small agencies with limited resources suffer the most. It's the same kind of argument private sector startup enthusiasts make for the existence of coworking spaces and incubators, and similar to what some proponents say shared services can offer.
While it sounds basic, just getting 140 people from 48 agencies and departments in a room to talk cloud is valuable, Azeem said. So is the ability to make email introductions between agency staff facing some modernization challenge and staff, likely at another agency, that has faced similar issues — a kind of matchmaker role CCoE plays. IT modernization is "a moving target," Azeem said, and conversations will always move faster than documents like the CASTLE Guide.
For Azeem personally, the draw of CCoE was the potential to make a federalwide impact — that elusive scale mentioned above.
"I want to be part of a larger solution," Azeem said.