What exactly is digital transformation?
Hint: It might be more about culture than digital technologies.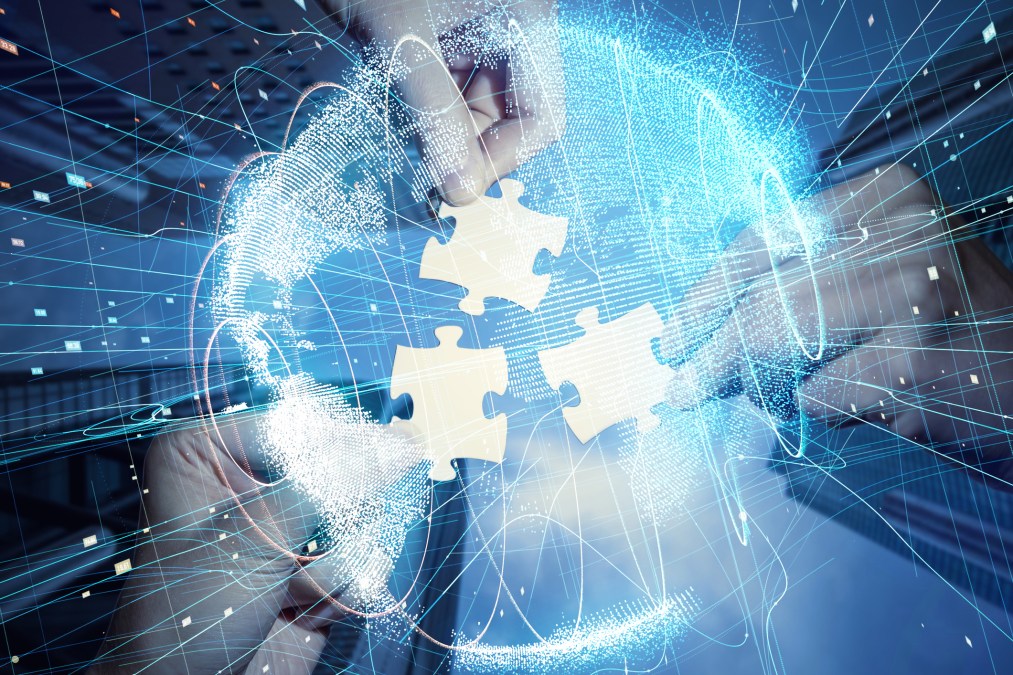 It's a term that pervades the federal IT community but often lacks a common definition. Ask a room full of technologists what "digital transformation" means to them and you'll get a room full of different answers.
That's exactly what happened when FedScoop recently convened more than a dozen public-sector CIOs, CTOs, CISOs and other top tech officials to candidly discuss digital transformation. Though attendees, who spoke on the condition of anonymity for a more free-flowing dialogue, had varying definitions of the term, they did emerge with an understanding that digital transformation is driven by nondigital things like culture, customer service, workforce, risk-taking and leadership — rather than tools, gadgets and coding.
"The one word that's really throwing us off is 'digital,'" one agency director said in the meeting. "I think it's about transformation. If we eliminate the word digital and we speak about transformation then we begin to look at the problem not about some unique, innovative technology perspective but from a mission perspective of what are we trying to do as a business."
Many CIOs and CTOs focused their understanding around the users and improving their experiences.
"A simple definition I've used is improving customer experience by reducing friction in customer interactions," a CIO said. "That's the simplest sort of business-focused and outcome-focused definition. And again it just allows people to orient around the fact that it's all about improving customer experience."
Another technologist explained that in the early phases of his agency's digital transformation efforts, "it was just like, let's move everything to the cloud, not even fully understanding why. And now we've gotten to this point where it's really a cultural change, thinking about user-centered approaches to development. Now it's actually doing the user research, getting real input from real people. The user-centric part of it is not itself digital. Maybe when you get to developing in a user-centric way it is, but in terms of actually understanding your users, [a solution] can be a manual thing."
One CTO pointed to the Digital Government Strategy, which, again, focuses on a more digital end state, but the practices it promotes to get there aren't all that digital. "It all has to come down to what does the user needs," the CTO said.
Workforce was another topic that dominated the conversation.
"Transformation is literally all about your workforce and the behaviors that you expect out of that workforce, focusing on the mission, challenging the status quo, being creative, not being satisfied, constantly pushing the needle," a CIO said. "And if you have that activity, you're constantly going through your transformation."
Part of that also is leadership at all levels, attendees agreed.
"We all get together and we talk about technology and technology and technology," a CIO said. "But to me, you could solve all of these problems with good leadership and empowering people. If you empower your people and allow them to make mistakes and go do something that might benefit the agency, I'm all about it."
He continued: "Everyone needs to have attributes of a leader and a problem solver — leadership is really not just executives but everyone."
But really, an innovative change in culture and thinking is the connective tissue, the attendees agreed, for making an organization or program digitally transformative.
"It's not just about swapping out manual processes for electronic processes," one CTO said. "It's also partially a mindset to take people out the 'We have to do it like this because we did it manually like that.' We are going to use tools to do it, but let's focus on the so what behind the tools."
Agreeing, one CIO said, "It all comes back to what are you trying to do from a business perspective? A transformation of thinking has to happen" toward the mission.
Another CIO summed it up in the famous line about the creation of the automobile: The joke is that back then, if you had asked people what they wanted, they would've asked for faster horses. (The line is often attributed, however flimsily, to Henry Ford.) True innovation would have been an afterthought, and that kind of risk-taking is typically absent in government.
"To be innovative, you need to embrace risk," one official said. "That's a standard part of your business. The potential for risk and even people trying to infiltrate on that risk can highlight the holes and help you."
One CIO said that risk-aversion in the federal sector makes no sense. In the private sector, he said, "if I did anything wrong I could be fired. In the public sector, show me how many people get fired for doing something wrong — not many. And yet, our risk taking capacity is in the negative."
And by definition, that sort of change in thinking never ends, the CIO said. "This is not a once and done thing. Yet every strategic plan … every leader in the government behaves like 'If I give you $50 million in three years, you'll be good?' And my answer to them is no! If you don't do this on a continuous basis, it doesn't fix it. And I think it's that mind shift that needs to change across the board, it's extremely important. There is no modernization project because 'project' by definition has a start and an end."