As DISA's Lynn retires, Pentagon network defense becomes fully operational
One of Lt. Gen. Alan Lynn's key achievements was overseeing the Joint Force Headquarters Department of Defense Information Network to full operational capability.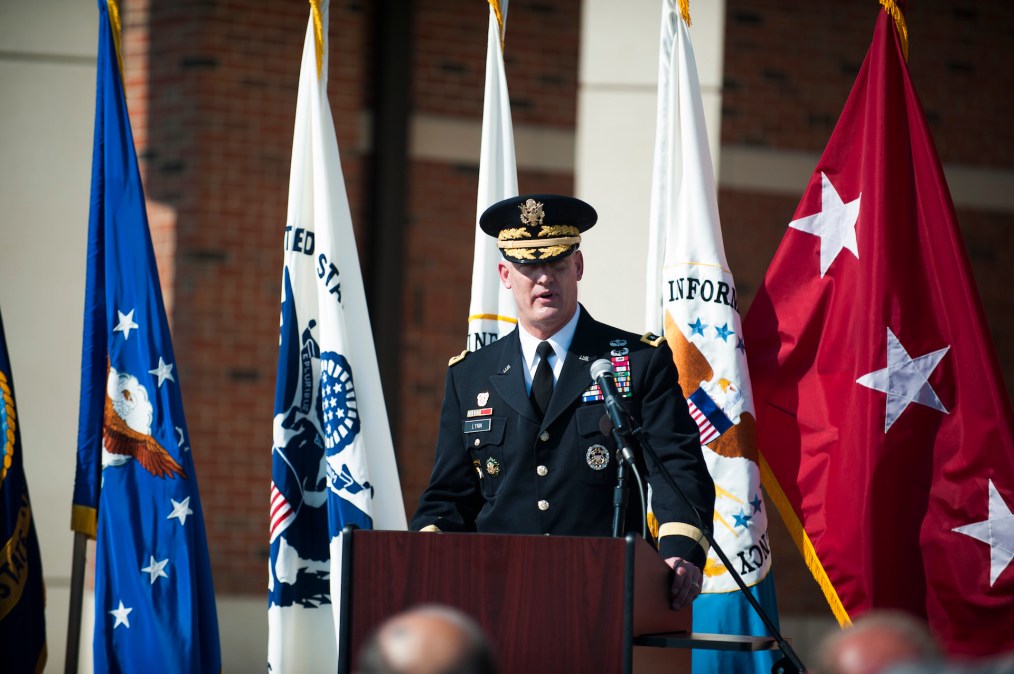 As Lt. Gen. Alan Lynn retires this week as director of the Defense Information Systems Agency, he leaves behind a fully operational Pentagon defense network.
The Defense Department announced Wednesday that after more than three years, the Joint Force Headquarters Department of Defense Information Network, also known as JFHQ-DoDIN, has reached full operational capability.
As the head of DISA, Lynn was also tasked with leading the JFHQ-DoDIN, a component of the U.S. Cyber Command stood up in 2014 to secure, operate and defend DOD's global network, which is made up of roughly 15,000 networks with 3 million users.
As JFHQ commander, he oversaw nearly the entirety of the unit's development and maturity from its January 2015 initial operating capacity into a fully functioning DOD network defense mechanism.
"The JFHQ-DoDIN team has worked hard since inception in 2014 to reach this milestone," Lynn said in a statement. "A highlight for me was to see the organization take the reins of actively defending the DoDIN in real-world threat and attack conditions."
The U.S. Army and Navy announced last November their Cyber Mission Force teams reached full operation in support of JFHQ-DoDIN. The remainder of the 133 Cyber Mission Force teams are expected to reach full operations by September.
In an article released by DISA for Lynn's retirement, he explained that the agency and JFHQ are "changing the landscape of how we do business and making sure we can protect ourselves better, If the bad guys come into our terrain, now we know who's supposed to be fighting them off."
He expects that soon enough, JFHQ-DoDIN will be securing networks "better than anyone in the world."
"From the technical side, we've done some amazing things," Lynn said. "From my perspective, I think we've changed the world. Our little corner of it."
With Lynn's retirement, Rear Adm. Nancy Norton will take over as director of DISA and commander of JFHQ-DoDIN.