DOD has OMB support for special software-only appropriations pilots
With OMB on board, the DOD will issue a legislative proposal later this fall to ask for what Jeff Boleng calls "software money."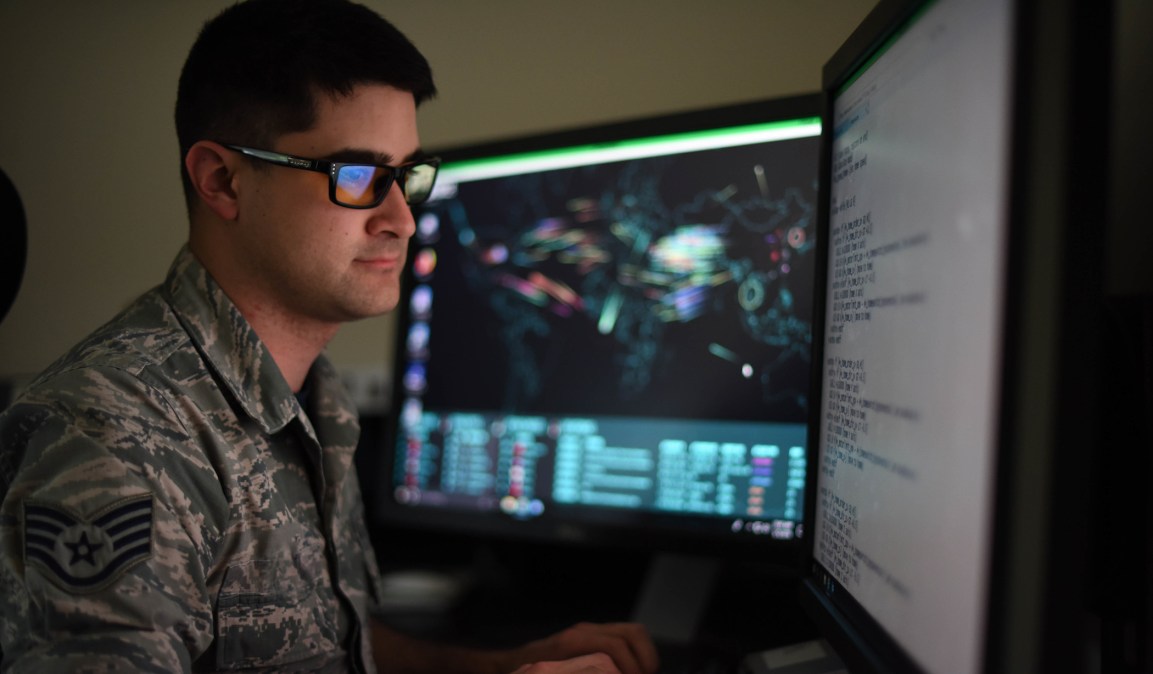 The Department of Defense has ambitious plans to ask lawmakers to allow for a special "color of money" for software development to streamline acquisition of the technology.
The Pentagon recently earned the support of the Office of Management and Budget to pursue a series of pilots around a new budget category specifically to buy and develop software, Jeff Boleng, DOD's special assistant for software acquisition, said Tuesday at a Software Engineering Institute event.
The DOD will issue a legislative proposal later this fall to ask for what Boleng called "software money." The legislation would create a new budget activity — specifically Budget Activity 8, following on the seven that exist for other categories of research and development — to create software and digital technology pilot programs under the department's greater research, development, test and evaluations spending.
Now that the DOD Office of Acquisition and Sustainment has the support of OMB — as well as the approval of the department's comptroller, who will lead the ask to appropriators — the team hopes to kick off pilots in fiscal 2021. The plan, Boleng said, is to create two pilots at each military service and two within the Fourth Estate for a grand total of eight lasting two years each.
This will give teams "only one kind of money to do all your software — all the activity associated with software and digital technology," he said, with the ultimate goal of "simplifying the budget process, increasing the visibility, accountability of the funding." The pilots would include the full software acquisition lifecycle: development, procurement, deployment, assurance, modifications and continuous improvement, according to Boleng.
Undersecretary of Defense for Acquisition and Sustainment Ellen Lord first mentioned the possibility of the pilots in May at a press conference. "The department has the authorities it needs to modernize its approach to software development, but navigating the current system is too onerous," Lord said then. "The department calls upon Congress to provide explicit and specific authorities for software, such as a new appropriations category to fund software as a single budget item."
In their infancy, the pilots would be more about "administrative flexibility versus asking for money," Lord said.
New pathways for software acquisition
DOD's software appropriations proposal comes as the department looks to entirely rethink its acquisition of software. The Defense Innovation Board recently published its Software Acquisition and Practices (SWAP) study, which is guiding the Pentagon's efforts to reform software acquisition to be more agile and user-focused.
"I think of the software as being, like, 1990s software," DIB Chair Eric Schmidt, the famed former Google CEO, said in May of DOD's software and how it buys it. "It feels, sort of, of that generation. And I've done this a long time. And it worked pretty well back then, but it isn't appropriate for now."
From that SWAP study, Boleng's team has developed a departmentwide software acquisition framework that should be released as interim acquisition guidance by November, he said Tuesday. At that point, DOD officials can begin using the framework, while the acquisitions team has up to a year to finalize the guidance.
In recent weeks, DOD has been "red-teaming" the guidance with major ongoing acquisitions, to include the Global Command and Control System-Joint Enterprise and the Ground Based Strategic Deterrent missile system — "a humungous program, super important for recapitalizing the nuclear arsenal," Boleng said. While those programs include much, much more than just software, he said elements of it can use the new pathways for acquisition.
The new software acquisition strategy will take some very different approaches to acquisition than, say, how DOD buys tanks or aircraft. "The historic acquisition process — which is, sort of, requirements, procurement, wait, deliver and turn on — is not how software is built," Schmidt said in May.
Namely, the user is at the heart of everything.
"You can't in my view do good software without constant interaction of the user," Boleng said. "And a lot of times that costs the user effort and time and resources, and they need to commit to partnering on that journey. If they can't commit to doing that, you can't do it in an iterative fashion and you might have to do it a different way."
Boleng also wants to "flip the script" on cost estimates.
"Let's start all big software programs with $5 million or $10 million per year and iterate and see what we get," he said. "And oh, by the way, if you can't produce a [minimum viable product] in three months and some better capability in six months, then it should be killed."
Finally, another big element is reusability, Boleng said. "We really want to encourage programs to use enterprise services because we don't want to have to redo things again and again and again and again."