New Eastern Foundry initiative aims to help international companies sell to the government, too
The incubator and coworking space for small federal contractors has teamed up with partners to launch Global Foundry.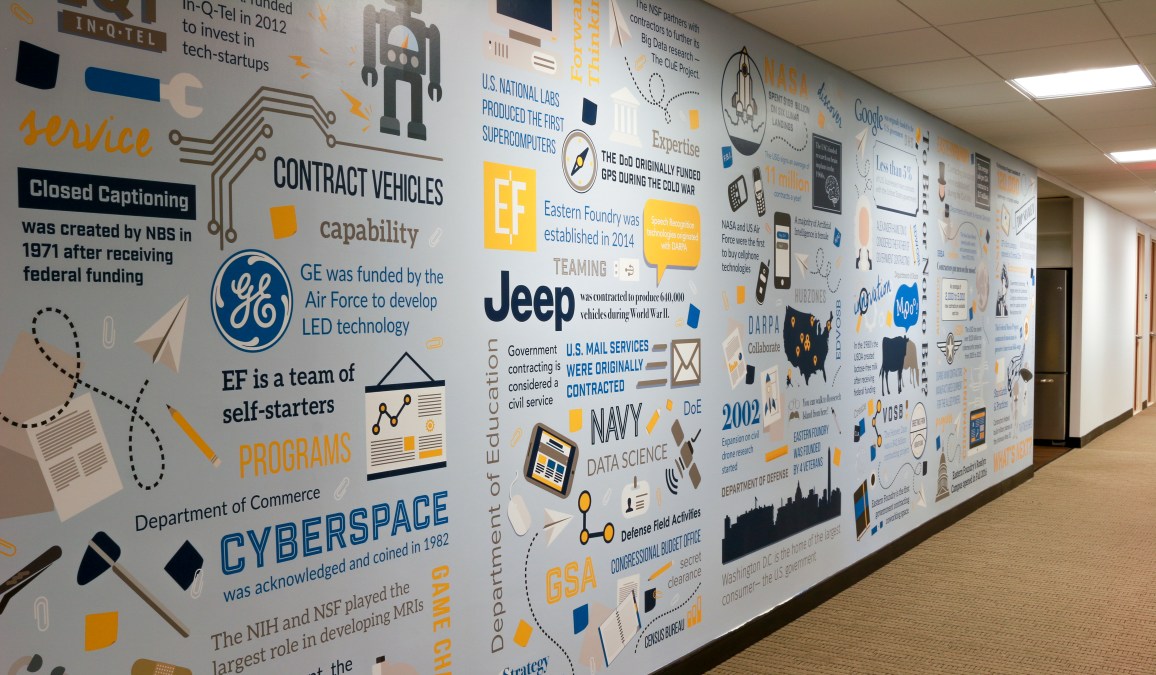 Eastern Foundry, the Arlington, Virginia-based incubator and co-working space for small government contractors, is looking to go global.
The company, along with partners Southside Investment Group, TAG Holdings and Three Tree Ventures, recently announced the launch of Global Foundry — an initiative aimed at helping international companies get a foothold in America. The project is based out of Eastern Foundry's offices in Rosslyn.
The initiative will help interested companies find a market or investors in the U.S. but, pursuant to Eastern Foundry's specific focus, one area of strength will be in introducing foreign companies to the U.S. federal marketplace.
"Global Foundry is in a perfect position to help international companies find federal customers," Fraser Verrusio, the founder and manager of Global Foundry, told FedScoop in an email. However, "we are not as narrowly focused on just the federal space and are actively engaged in helping these companies enter the private sector as well. The combination of our broad networks and obviously the location of our headquarters at Eastern Foundry intrinsically makes it easy for us to access both types of customers."
International companies face specific difficulties in federal contracting, Verrusio said. For example language barriers, cultural differences in doing business and geopolitical concerns can make an already challenging process that much harder. "Coming to the U.S. marketplace is often daunting because of the sheer scale and the stakes," Verrusio told FedScoop. "It doesn't matter how much success you've had elsewhere."
Global Foundry is positioned to lend a helping hand, though, "through a combination of hands-on consulting and education" via an experienced board of advisers. These include former government officials and experienced federal contractors.
"Combine that with the infrastructure and community that Eastern Foundry has already fostered, and these companies are going to have a nice path over those barriers," Verrusio said.
According to Andrew Chang, founder of Eastern Foundry, Global Foundry will also benefit the members Eastern Foundry already has. "This new partnership also serves our existing EF members by providing introductions to new and innovative companies from abroad that may have a proven skill or tool they need for their company," he said in a statement.
Verrusio is headed to Finland this week for a recruiting trip — the Finish funding agency for innovation agency Tekes is a key early partner. There, he'll pitch how Global Foundry can help companies increase their chances of success in the American market. Interested companies will then go through an application process. "We're trying to find the best and we're trying to bring them here," he said.