Erie Meyer takes 'technologist' job at the FTC
She'll serve in Commissioner Rohit Chopra's office.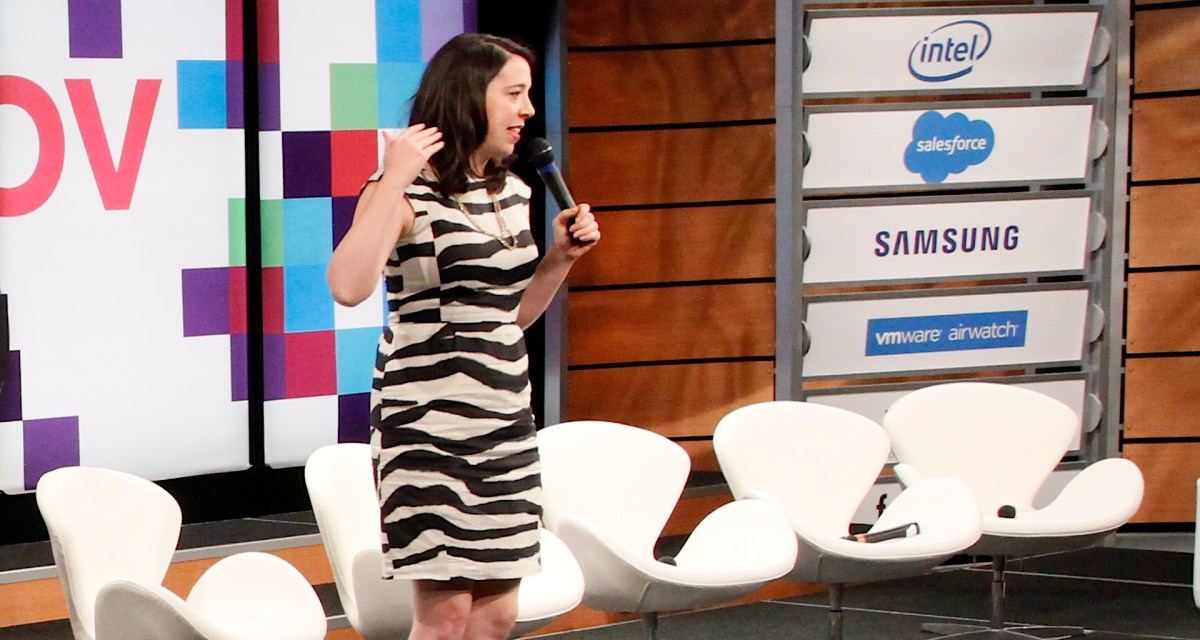 Erie Meyer, a co-founder of the U.S. Digital Service, is returning to the federal government.
Meyer, who spent the past year working with Code for America, has accepted a role as a "technologist" in the office of Commissioner Rohit Chopra at the Federal Trade Commission. Chopra, a Democrat, is apparently the first commissioner to establish and fill this role.
Meyer's job, it seems, will be focused on helping Chopra and team reach a deeper level of understanding of technology's role in the various industries regulated by the FTC.
"It's tough for government to hold industries accountable without understanding how they truly work," Chopra tweeted, by way of announcing the hire. "That's why I'm thrilled that Erie Meyer has joined the FTC as my office's Technologist."
Chopra is brand new to the FTC himself — he was sworn in at the beginning of May. Earlier in his career Chopra helped found the Consumer Finance Protection Bureau after the enactment of the Dodd Frank Act, and served as the bureau's assistant director. He also served as a special adviser to the secretary of Education during the Obama administration. Throughout his career, Chopra has focused on the student loan market, and helping to develop new tools for student loan borrowers.
Meyer also has a background at CFPB. She got her start in government on the bureau's Tech + Innovation Team before becoming a senior adviser to then-U.S. CTO Todd Park in the White House Office of Science and Technology Policy. After that, Meyer went on to co-found USDS.
FedScoop has reached out to the FTC for more details on Meyer's new role.
"Such an honor to join @chopraftc and the wonderful folks at @ftc to show up for consumers," Meyer tweeted. "Can't wait to dig in!"