On embattled NOTAM system, FAA looks to private industry for more help
So far 22 vendors have submitted proposals to the agency.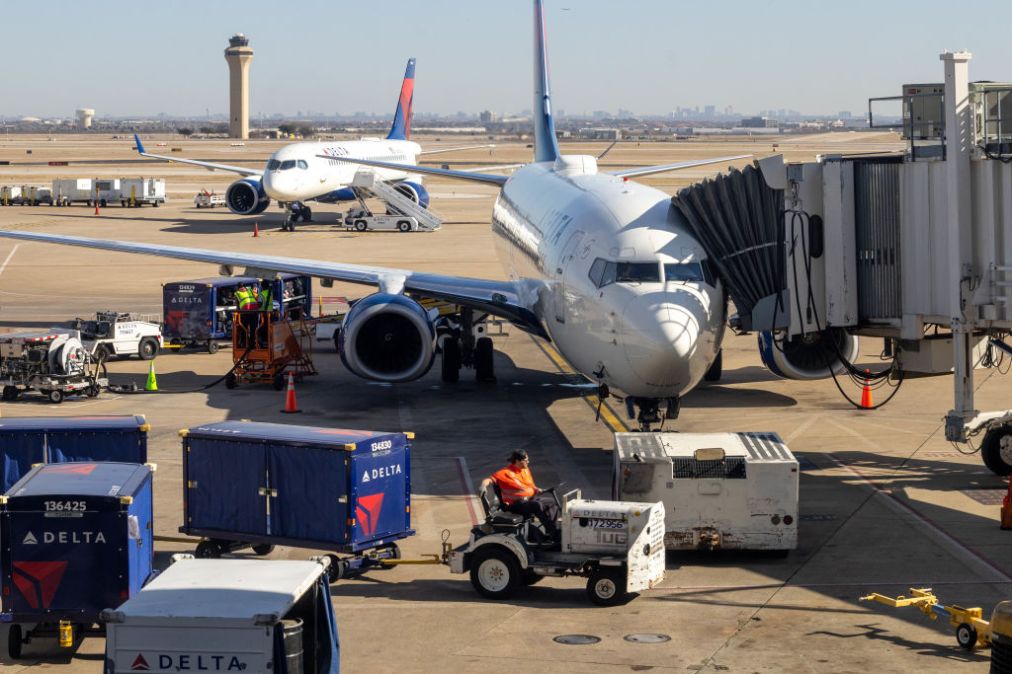 The Federal Aviation Administration is considering turning to the private sector for even more help with operating the embattled Notice to Air Missions system.
NOTAMs are the notification tool that the agency uses to share critical safety information with pilots before flights takeoff, warning them of closed off airspace, dangerous weather patterns, and other hazards. But the NOTAM system is rife with problems, according to some pilots and other members of the aviation industry. The notices can be long and full of abbreviations, making them wonky and difficult to parse. Earlier this year, the NOTAM program failed after contractors inadvertently deleted files while working with NOTAM databases, an issue that ultimately forced the FAA to halt flight take offs across the country.
Now, the FAA is facing a major push to modernize the system — a transition that could cost nearly $20 million. With air traffic on the rise, Congress is watching the issue closely, too.
"It's been a functional system. But as the air traffic system in the airspace has become more crowded, it basically has not — in many respects — kept up," says Mark Dombroff, a partner at Fox Rothschild who has represented major airlines and focuses on regulatory issues in the aviation industry. "I think the FAA went back to the drawing board, and essentially has now issued this."
Dombroff briefly worked at the FAA, and also spent time focusing on aviation issues at the Department of Justice.
Amid pressure to improve NOTAMs, the agencies started reaching out to private companies that might be able to take on a new role in operating the technology behind these notices, according to a market survey and request for information that the agency released earlier this year.
According to that posting, the FAA is seeking three platforms, including a collection platform, which would involve a web service to upload new NOTAMs, a management platform for processing different kinds of NOTAMs, and a distribution platform that would allow for people to search for various active NOTAMs, as well as archived NOTAMs. Notably, the agency is focused on newer, digital versions of these notices, which — unlike legacy NOTAMs — include data that can be represented in both geo-spatial and textual formats.
"The FAA requested information from industry to determine existing industry capabilities to provide systems and services for the lifecycle management of NOTAMs," the agency told FedScoop. "The FAA is still determining our options for future operational management of the NOTAM system based on proposed responses that meet our needs for managing a safe National Airspace."
The agency said it has received 22 responses from vendors, and that it's now considering next steps. Traditionally, agencies issue a request for proposals from contractors after publishing a request for information, or market survey, to establish what commercial solutions currently exist and how a contract might be structured.
Notably, the prospect of privatizing some of the FAA's responsibilities, and particularly the operation of air traffic control, has been controversial within the aviation industry.
The agency would not say whether which, or if any, private companies are currently involved in running the federal NOTAM system — and directed FedScoop to file a public records request instead. The FAA has a contract with a Maryland-based company called Spatial Front — the company whose contractors deleted files and caused the halting of flights earlier this year — for assistance with the legacy NOTAM system. The FAA has also hired a firm called Concept Solutions for support with modernizing the NOTAM system.
Concept Solutions did not respond to a request for comment by time of publication, and Spatial Front referred FedScoop back to the FAA.
"With proper oversight, with proper controls, the privatization of the NOTAM system is not going to be the nose under the tent for broader privatization," said Peter Goelz, a former National Transportation Safety Board managing director who now works as a senior vice president at the lobbying and crisis communications firm O'Neill and Associates. "The arguments that get made for privatization is — and we'll see whether this is true or not — is one, that they're more adroit."