Report: FAS mismanaged the transition to $50B EIS contract
Deficiencies in planning and oversight likely caused the need to extend the Enterprise Infrastructure Solutions deadline, according to the General Services Administration Office of Inspector General.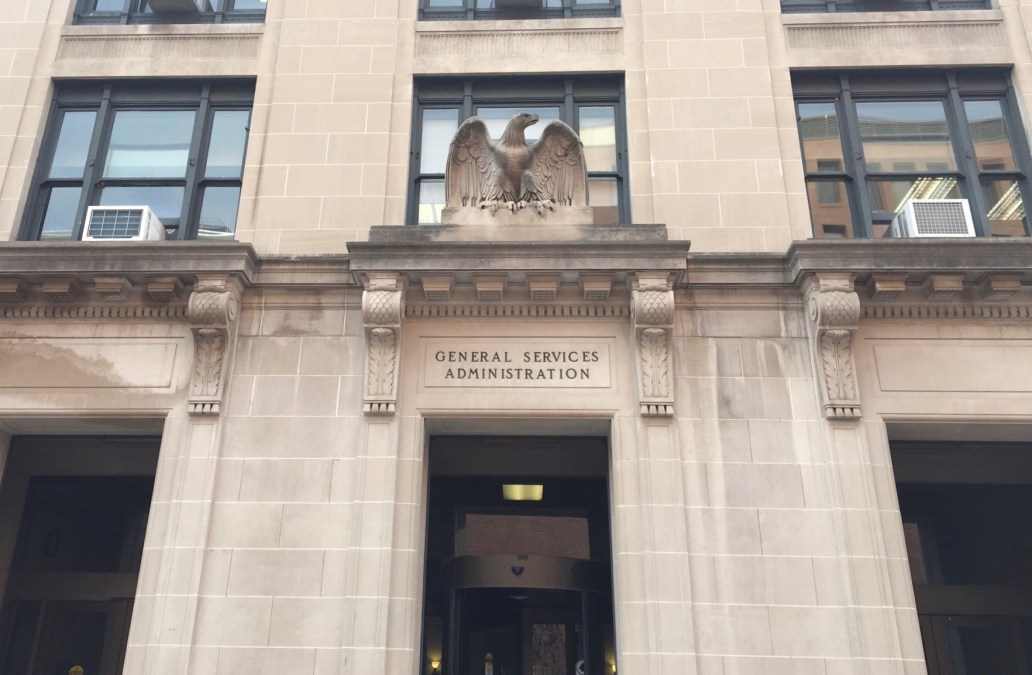 The Federal Acquisition Service improperly managed a task order supporting the governmentwide move to a new network services contract, according to a recent audit.
A hotline complaint was placed to the General Services Administration concerning FAS's oversight of the Transition Ordering Assistance (TOA) task order, meant to assist agencies' adoption of Enterprise Infrastructure Solutions (EIS).
EIS is a 15-year, $50-billion contract allowing agencies to place task orders modernizing information technology and telecommunications infrastructure. CenturyLink Inc. won the first such task order in April.
GSA's Office of Inspector General audited FAS and found the agency spent excessively while TOA contractor, Redhorse Corp., made "minimal" progress — largely due to shortcomings in planning and management and oversight of performance and invoicing.
"These deficiencies likely contributed to the need to extend the transition deadline, resulting in missed cost savings and repeating similar problems from the prior telecommunications transition," reads the audit report. "Since we began our audit, FAS has made changes in an effort to improve the management and administration of the TOA task order."
OIG recommended FAS establish a metric linking spending to work completed, include a readiness assessment and schedule of deliverables in future interagency agreements, and ensure contracting officers have the right information to monitor performance.
Additionally, the report advises FAS to consider adding personnel changes and TOA contractor onsite charges to the task order, seek reimbursement for unqualified contract employees and improperly approved travel claims, and standardize the invoice review process for timeliness.
FAS agreed with the recommendations.
"Upon issuance of the final audit report, FAS will establish a Corrective Action Plan which will outline the specific actions to be taken in support of the implementation as well as the estimated dates for completion of those actions," wrote Alan Thomas, commissioner of FAS, in his response.
This isn't the first time a FAS-led, governmentwide move to a new telecommunications contract has been delayed — EIS's predecessor Networx went almost three years over schedule and $400 million over budget.
FAS awarded the $105-million-ceiling TOA task order in September 2016, but a protest stalled work until March 2017.
In the first quarter of fiscal 2018, FAS spent $8 million on TOA with only one agency exceeding 55 percent of the acquisition planning phase, according to the audit report. The Networx contracts were originally set to expire in March 2020 but were extended to March 2023 because agencies had only issued 22 of 147 expected EIS solicitations by November.
Mid-audit, FAS was found to have spent $675,000 on contract employees who failed to meet TOA's background investigation provisions. The agency tasked some of its own employees with producing TOA deliverables to pick up the slack and in doing so "effectively double paid," according to the audit report.
Redhorse Corp. was found to have billed agencies — some of which quickly exhausted their budgets — for work, despite them being unprepared to receive TOA support due to a lack of interagency agreements. The contractor further billed two to 10 times more hours for senior-level labor categories, and far less for several junior-level labor categories, than proposed in its staffing plan.
"While the staffing plan was only a projection of the TOA contractor's anticipated use of labor categories to satisfy task order requirements, it also served as the basis for annual task order funding," reads the audit report. "As a result, significant variances — especially in higher priced senior-level labor categories — contributed to the high spending pace."