Federal Communications Commission CIO Francisco Salguero departs
Salguero takes up a private sector role as a digital acceleration architect at Salesforce.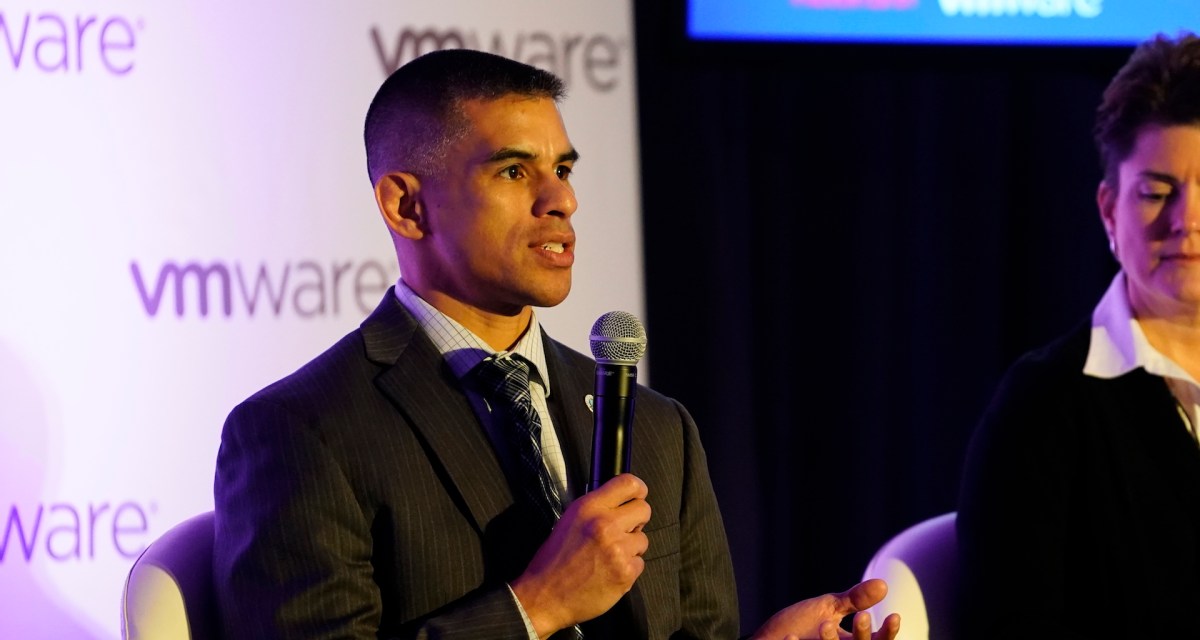 Francisco Salguero has stepped down from the post of CIO at the Federal Communications Commission to take up a position in the private sector.
Salguero joins Salesforce as a digital acceleration architect for its federal business, after two years at the department. Previous roles held over the course of his 16-year federal career include that of deputy CIO at the Department of Agriculture.
His last day at the Federal Communications Commission (FCC) was Friday, according to a LinkedIn post.
"While I am leaving federal service, I will continue to work with the public sector in looking to advance government IT forward," he wrote, adding that he will be "working with and helping federal executives and CIO's on their IT Modernization journey by leveraging the Salesforce ecosystem."
Deputy CIO Shaun Costello will act as CIO until a permanent selection is made by FCC leadership.
Salguero joined the Daily Scoop podcast Tuesday to recount his time in government as FCC CIO and formerly deputy CIO at the Department of Agriculture.
He started just a few months before the pandemic and almost immediately had to tackle the challenge of moving the agency workforce to a remote environment.
"That's one of my proudest achievements there is, to be able to not only pivot and very quickly move into a pandemic mode and fully remote, but we were able to do so by not missing a step in all the mission work we had to do at the FCC, which included auctions, which, for those that are involved in that area, know it's very, very detailed. It's also very much reliant upon being on-premise."
For those auctions, Salguero and his team created a hybrid-type solution that allowed necessary in-person interaction but also provided virtual options as well.
On top of that, Salguero led the agency to move its virtual desktop infrastructure into the cloud, a project he said is set to be completed this week. Moving to the cloud, he said, provided "the elasticity and sustainability that we didn't necessarily have with on-premise type solution."
As he departs, Salguero said he has passed the torch to acting CIO Costello to complete the development of the FCC's IT modernization plan, which will have a strong emphasis on cloud adoption.
"We were already working towards that," he said of the move to the cloud. "But now this is get the rest of the applications there."