Fiscal Service launches new data visualization site based on USAspending.gov
Data Lab aims to provide a comfortable point of entry to USAspending.gov's wealth of government expenditure data.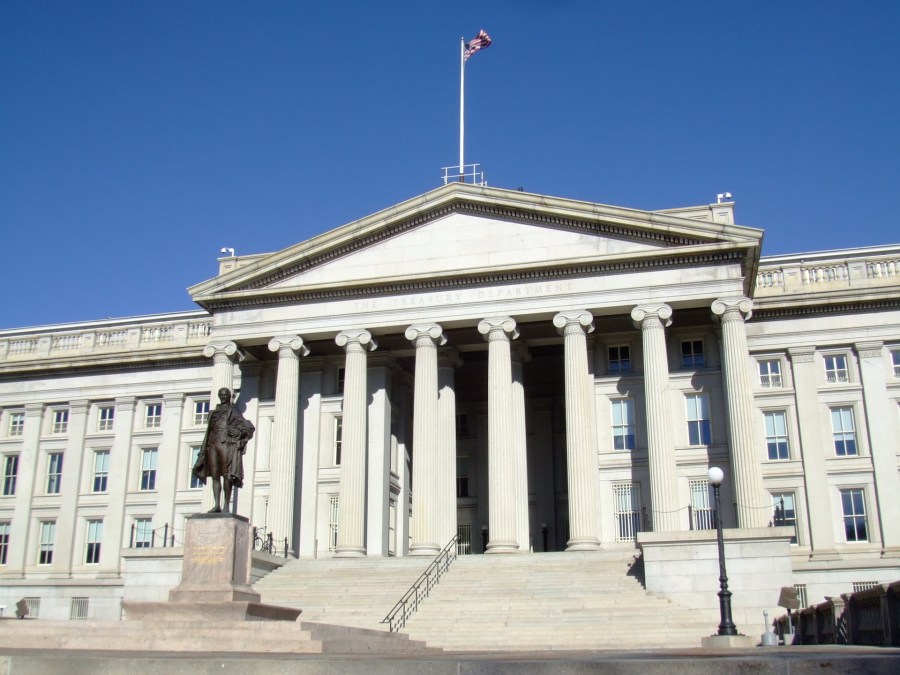 USAspending.gov, the one-stop shop for government spending data created by the 2014 Digital Accountability and Transparency Act (DATA Act), is a veritable treasure trove of information on how the government spends its money. It's also a little overwhelming.
The U.S. Department of the Treasury's Bureau of the Fiscal Service wants more people both inside and outside government to start using this data, and it's got a plan for making things much easier.
The Data Lab, which officially launched Thursday, is a home for data visualizations based on USAspending.gov data. It is, in the words of a press release, "a platform designed to help generate public understanding of government spending through interactive data visualizations and analyses."
"There's just really been a lot of work that's gone into creating this dataset," Justin Marisco, a senior analyst at the Fiscal Service, told FedScoop. "And one thing that we want to make sure of is that people are actually using it and that we're lowering the hurdles that people need to cross in order to use it and solve problems."
The site launched with six visualizations, including a federal accounts dendrogram showing the nearly 2,000 federal bank accounts and a sunburst diagram looking at "how nearly $500 billion is spent each year on contracts."
"We have about $4 trillion of federal spending every year that occurs, and the data that we have in our system reflects all of that spending," Marisco said. "And so we recognize that sometimes that can be a little overwhelming. We want to come up with really interesting slices of the data, or stories that we can tell with the data, that can help show federal agencies and members of the public why this data is important and how it can be used to solve their problems and ultimately lead to a better government."
His team has a saying — "data plus use equals value."
The site is a "living organism," and Data Lab will get additional visualizations as time goes on, Marisco said. The team, which uses agile methodology, already has "a lot more ideas," and it wants to hear from the public on what could be helpful or interesting as well. It's also posting the code for each visualization to GitHub to encourage other developers to use it for their own projects or purposes.
As the site launches, Director for Data Transparency and USAspending.gov product owner Renata Maziarz said she's excited to see new users discover and engage with the data. "This is just the beginning," she told FedScoop.
"With Data Lab and USAspending, we further enhance the ability of citizens to examine and track federal spending data," Fiscal Service Commissioner Sheryl Morrow said in a statement. "One of the agency's key goals is to promote the transparency of government spending and provide users with tools that make this data easy to access, navigate and use. With better data, we can make better decisions, and enable government to better serve all citizens."