FedScoop's Top Women in Tech 2017: Deb Diaz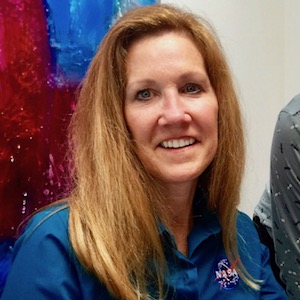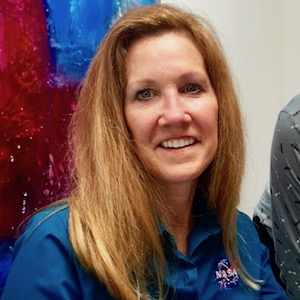 Deborah Diaz, Principal, Deep Water Point
There's no doubt about Deborah Diaz's impact at NASA, particularly in building programs that helped other women advance their careers at the space agency or break into the fields of science, technology, engineering and mathematics. Now a principal at consultancy Deep Water Point, she leaves a track record of service and mentoring over her federal career.
She recalls participating in the first Girls Science Sleepover at NASA's Goddard facility: "Staying overnight, looking through the Goddard telescopes at Mars and doing science experiments together opened their minds to new possibilities," she says. Another high point for NASA's first woman CTO: creating and launching the second Datanaut class of volunteers who collaborated on data projects with agency experts.
At Deep Water Point — which she joined in January — she says she will provide "strategic advice, innovative technology expertise and market intelligence" to startups and established businesses that are trying to expand.
What would you say to young women who are thinking about a career in technology or related fields, or just starting out in their careers? What's the best advice you could offer for success?
Being open to learning new skills and exposing yourself to as many internships or job shadowing opportunities. … Push yourself outside your comfort zone and widen your interest areas both professionally and personally. With each new person I encounter, I try to learn from them and have meaningful exchanges. … In order to be successful, you have to be a risk-taker and not be afraid of mistakes. Learn from each mistake or barrier and constantly course correct."
What/who inspired you to get into your field of work?
Several successful entrepreneurs and agency administrators — especially former Apple's Dave Barram — inspired me to innovate and develop IT initiatives. … Having positive role models or a strong network of professional colleagues is one of the most important aspects of advancing yourself. Volunteer for trade associations, continually learn your craft, participate in meet ups, and attend mentoring conferences to build your networks.
Why is it important to you to empower women and other minorities to join more technical and technology-related fields?
Having three daughters and having to break down many barriers in my own career, I have always tried to participate and organize STEAM activities to educate, encourage, and offer opportunities to young women and minorities. Our world is changing so quickly and we need everyone to actively participate, advance together and impact our automated intelligent future.