FedScoop's Top Women in Tech 2017: Minh-Hai Tran-Lam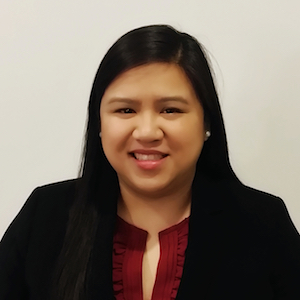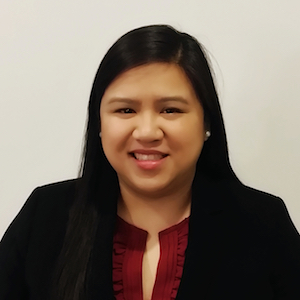 Minh-Hai Tran-Lam, Senior Adviser to the Chief Information and Privacy Officer, FDIC
Minh-Hai Tran-Lam has seen the federal IT landscape from quite a few different viewpoints — working on policy at OMB, "revitalizing" business management operations as deputy CIO for business management and planning at the Department of State, and most recently as an adviser at FDIC. During her tenure at State, Tran-Lam said, she helped introduce "a new international cloud computing policy, stood up a cloud governance board, approved four commercial cloud services, and launched key transformational initiatives to rethink IT investment selection, acquisition, and technology modernization." Fairly new to FDIC, she's "excited to learn more about how we can use IT to further our core mission of maintaining stability and public confidence in the nation's financial system."
"I find that no matter where you go, IT is omnipresent and at the forefront of efforts to make the workforce more agile, mobile, and successful," she said.
Can you talk about the biggest challenge you've faced in your career? How did you conquer that challenge?
During my time at the Office of Management and Budget, I led the oversight of the federal government's $80 billion-plus IT portfolio and introduced strategies in business management, data-driven program evaluations, shared services, and health IT that cut across a number of agencies. Leading these White House initiatives posed a significant challenge — how to mobilize and coordinate different groups across the Executive Branch to work together. Whenever you're launching a national program or policy, there are many complexities that must be accounted for — from differences in organizational culture to how legislation is interpreted. It can be daunting, but I found that collaborating with senior leaders, as well as staff on the ground, yields the best results. By working up, down, and across, I learned a lot about past and current challenges, organizational cultures, and potential issues — all of which helped me to form foundational strategies to drive consensus. I learned so much about every executive department and agency and have great appreciation for how each agency is unique and, whether anyone wants to admit it, how they are similar.
What would you say to young women who are thinking about a career in technology or related fields, or just starting out in their careers? What's the best advice you could offer for success?
From what I've seen, there is an unprecedented demand for talent in the technology industry. Given how fast technology is changing, organizations need the best people, so it's a great time for those entering the workforce. My advice is age-old: If you want some respect, go out there and get it for yourself. It is up to you to own your career. Think strategically about what you need to do to be successful from all angles — focus on your technical skills, but also remember that soft skills are essential as you move up in the ranks. Also keep in mind that your career path won't necessarily be linear, so aim to always add value, learn from your setbacks, and be flexible.
What/who inspired you to get into your field of work?
I am a first-generation American, so there were a lot of expectations growing up. Math and science were core subjects my parents expected their children to master. I remember taking timed math tests that were created and administered by my parents. Feverishly answering math problems with the kitchen timer ticking, hoping to beat my older brother, and flipping the test over to indicate completion before the timer went off. Believe it or not, I didn't hate those tests! I was also a semifinalist in the Intel Science Talent search and that's what made me think about focusing my education on STEM.
Why is it important to you to empower women and other minorities to join more technical and technology-related fields?
Homogeneity and rigidity can hamper creativity and the introduction of new ideas that drive technological innovations. I want to encourage women and minorities to consider career paths they normally wouldn't have pursued because, whether they know it or not, they bring valuable new perspectives that can help us tackle problems, build better solutions, and offer better products.