FedScoop's Top Women in Tech 2017: Rep. Suzan DelBene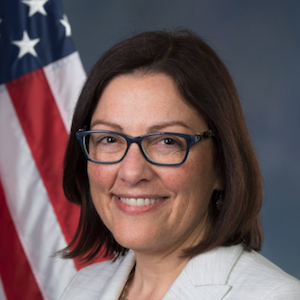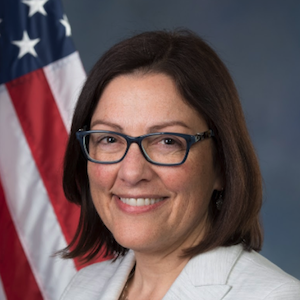 Suzan DelBene, Democratic Congresswoman, Washington
Suzan DelBene had a long career in technology before coming to Congress. The Washington state Democrat served as CEO and president of Nimble Technology, a business software company, and spent 12 years at Microsoft.
"Updating our laws to reflect the way the world works in the 21st century has been one of my top priorities in Congress," she says. "When current law affords more protections for a letter in a filing cabinet than an email on a server, it's clear our policies are woefully outdated."
That's why she is working on bills that would update the Electronic Communications Privacy Act. One of them, the Email Privacy Act, "is an overdue step forward for protecting Americans' civil liberties in the digital age and I'm glad to see the House act so quickly this year in passing it," she said. "Now it's up to the Senate to act and ensure Americans are guaranteed the privacy protections most think they already have."
She also helped introduce the Computer Science for All Act, to increase K-12 computer science education funding.
Can you talk about the biggest challenge you've faced in your career? How did you conquer that challenge?
I know what it's like to be the only woman in the board room, but I was lucky enough to be a part of a program called Springboard, which brings women investors and innovators together to help more women succeed. Until we have more women leaders in the technology industry, these supportive communities are important places where ideas and partnerships can grow.
What would you say to young women who are thinking about a career in technology or related fields, or just starting out in their careers? What's the best advice you could offer for success?
As a former businesswoman and entrepreneur, I know firsthand that when women get the tools and the opportunity to succeed, America's economy is stronger. The technology sector is a challenging and fascinating industry to be a part of, yet less than 20 percent of computer science undergraduates are women. When I graduated from college that number was actually higher — 37 percent — so we're moving backward. We also must ensure that when women break into traditionally male-dominated fields, they have access to the highest levels of leadership once there.
Why is it important to you to empower women and other minorities to join more technical and technology-related fields?
I supported the STEM Gateways Act so that schools can do more to promote STEM education among young women and underrepresented minorities. As technology has become involved in more aspects of day to day life, diversity is key as the best solutions and products can only be developed with a real understanding of customers. Women are 50 percent of the population, so that means we need future innovations that address the needs of women, and we need diverse perspectives to understand and successfully meet the needs of different populations and cultures around the globe.