USASpending.gov data improving, but limitations remain, GAO says
USASpending.gov should do a better job disclosing known limitations to data in a transparent way to users, GAO found.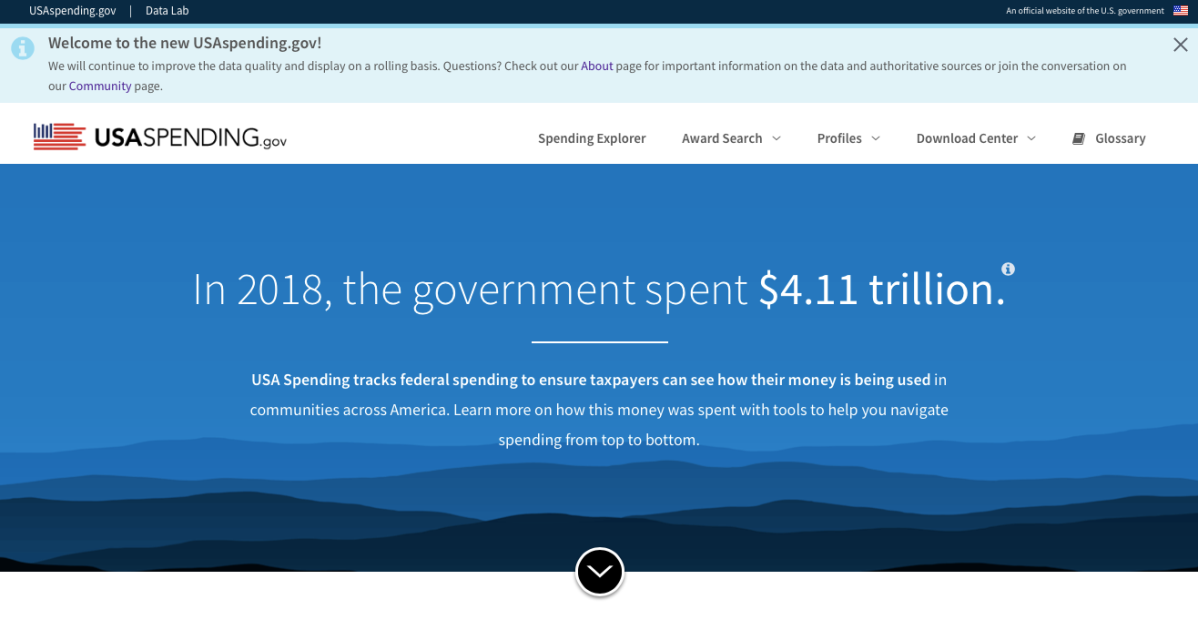 The accuracy and completeness of agency spending data reported to USASpending.gov has improved in recent years, the Government Accountability Office finds. However, the watchdog maintains that there is room for improvement in how data limitations are disclosed on the website.
These are the top-line findings of a recent GAO audit, which concludes with two new recommendations for the Secretary of the Treasury.
The Digital Accountability and Transparency (DATA) Act of 2014 requires that federal agencies submit "accessible, consistent, reliable, and searchable data" for publication and use by policymakers and the public. It also requires that the Government Accountability Office independently assess the "timeliness, completeness, accuracy, and quality" of that data in a report to Congress.
This most recent report is a follow up to one from November 2017 in which GAO found that reported government spending data needed to be both more accurate and more complete. Since then, GAO says, there have been "improvements in overall data quality." Agencies generally submit data in a timely fashion, and the accuracy of that data has improved.
However, some issues remain.
For one, known limitations to the data aren't disclosed in a transparent way to users of USASpending.gov. Department of Defense procurement data, to cite just one example of this issue, is only made available after a 90-day delay. This fact is not "presented prominently" to users of USASpending.gov, though. Medicare spending data from the Department of Health and Human Services presents another example of this issue — agency idiosyncrasies in how the data is presented are not disclosed to users in an obvious way.
These situations, GAO warns, could lead users to inadvertently draw inaccurate conclusions from incomplete data. Treasury has taken "some steps" to address this issue, the watchdog says, but "work remains for Treasury to develop a more systematic approach for disclosing known data limitations on its website."
In addition to two recommendations focused on transparency around data limitations, the GAO report also reinforces some recommendations from 2017 around creating a "robust and transparent data governance structure."