Army deputy CIO headed to DISA
Garrett Yee will serve as individual mobilization augmentee to the director.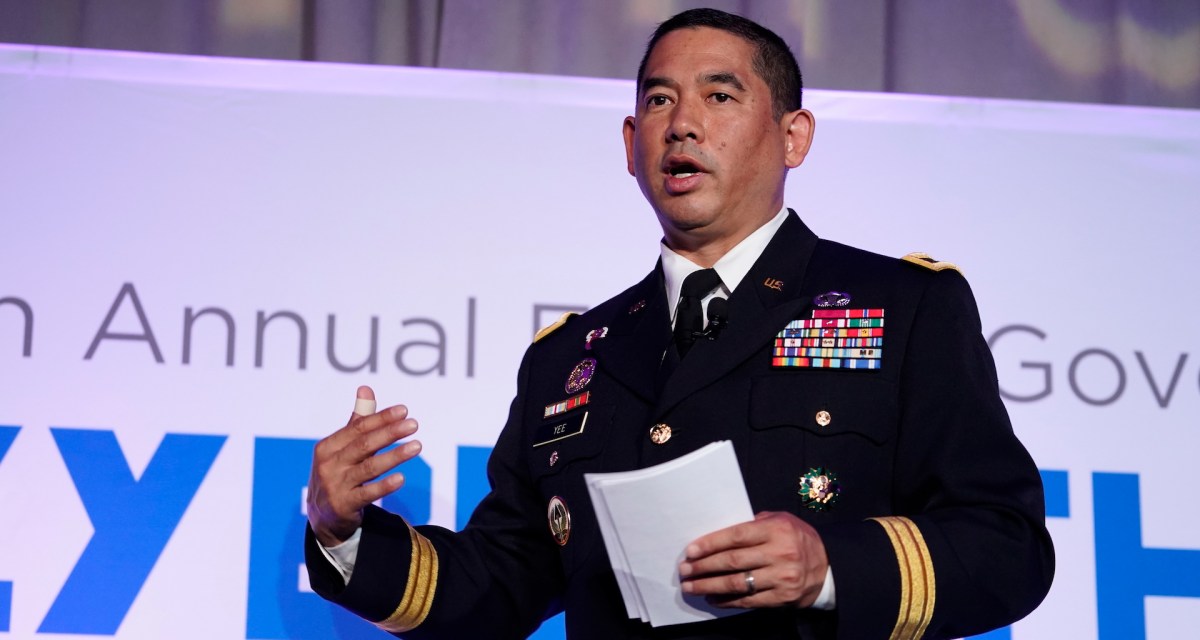 Army Maj. Gen. Garrett Yee is leaving the Pentagon to join the Defense Information Systems Agency starting Monday in Fort Meade, Maryland.
Yee's title will be individual mobilization augmentee to the director of DISA.
Since June 2015, Yee has served as military deputy to the chief information officer/G-6 for the Army, having previously been deployed in Iraq and Afghanistan.
In the deputy CIO role, he oversaw Army network modernization and security.
"While the work at times can be very interesting, I'll say the best part of this assignment has been the opportunity to meet and work with so many dedicated professionals," Yee wrote in his farewell letter. "Whether military, civilian, or contractor, we have an amazing workforce that day-after-day gets after our nation's hardest problems."
DISA conducts Department of Defense Information Network operations for both warfighting and cyberdefense of the warfighter.
Yee recently told FedScoop leadership is critical to information technology modernization.
"I believe we need technical, analytical, and IT leadership to optimize the modernization effort within federal IT," he said. "I add the IT leadership piece because it's more than just technical skills that we need to move forward."