Open source standard bill advances in House, but doesn't ditch the DUNS
The House Oversight Committee voted to advance a bill for open source-tracking of grant data, but not without a tit-for-tat about its lasting impacts.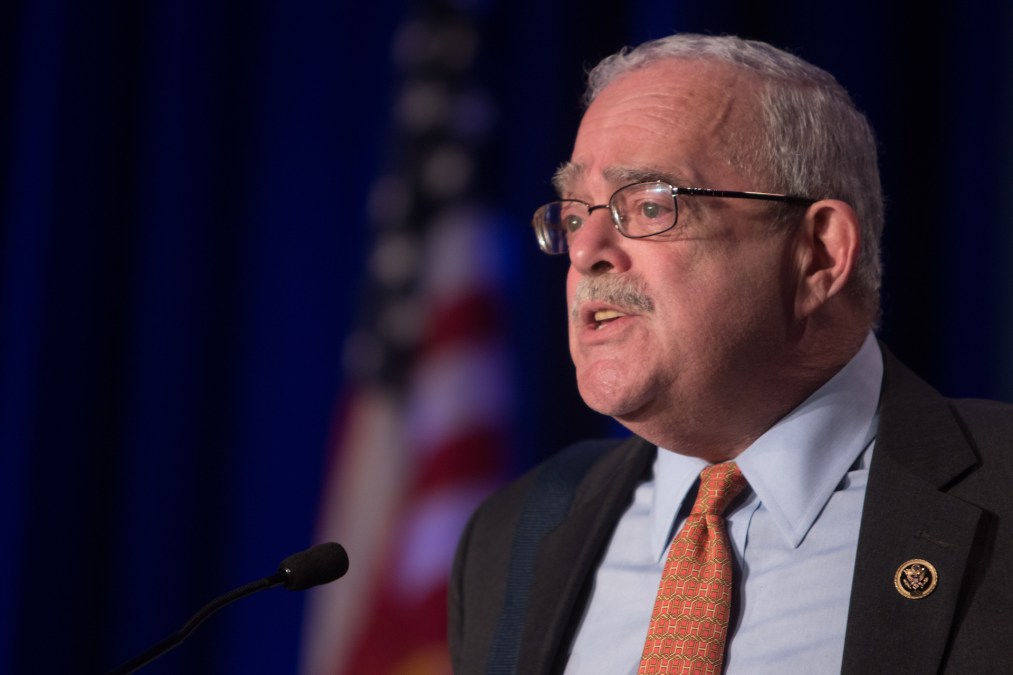 The debate over how the federal government processes its spending data continued Tuesday, as the House Oversight Committee approved a bill that would allow agencies to use open source elements for the electronic tracking of grant information. The markup also included a tit-for-tat about the bill's potential long-term impact.
The committee advanced the Grant Reporting Efficiency and Agreements Transparency (GREAT) Act by voice vote after tacking on an amendment by Gerry Connolly, D-Va., to give the executive branch more latitude in implementing the legislation. The bill would overhaul the government's reporting structure for grant and cooperative agreements by requiring that agencies use nonproprietary, or open source, data taxonomies and identifiers for grantees.
The current identifiers, maintained by contractor Dun & Bradstreet, are known as the data universal numbering system, or DUNS. Users of that system must have a DUNS Number, but can request one for free from Dun & Bradstreet.
The legislation — sponsored by Virginia Foxx, R-N.C., and Jimmy Gomez, D-Calif. — follows in the footsteps of the Digital Accountability and Transparency Act, which required open source data taxonomies for agency spending and included a Department of Health and Human Services pilot program for grant tracking.
Connolly expressed concerns about whether the bill could result in unintended accessibility and costs issues resulting from a blanket adoption of a nonproprietary system. His amendment would require the Office of Management Budget director and the HHS secretary to evaluate whether open source identifiers are the most beneficial option before determining to choose them over DUNS.
"Any action taken to switch to nonproprietary identifiers should be done only after careful consideration. It may be a good idea, but we need to know that," he said. "My amendment would require OMB and HHS to consider factors such as accessibility and cost to recipients of federal awards, agencies that issue federal awards, private sector experts and members of the public, including privacy experts and advocates."
Foxx took issue with Connolly's assessment, reminding the committee that the legislation is designed to make the data more transparent and less attached to one company's system.
"I will say that it's passing strange that members who publicly profess to want transparency and restoration of [constitutional] Article One authority are willing to allow a monopolistic operation to continue," she said. "That being said, the debate over a nonproprietary standard for identifiers is central to that of any debate over government data and transparency in our government's procurement process."
But Steve Russell, R-Okla., agreed with Connolly, saying that a wholesale shift to a nonproprietary system could require outside entities to pay to re-register into the new system, duplicating costs and excluding potential contractors from the system.
"A nonproprietary option has varying costs that grantees could have to pay anywhere from $75 to $128 for each new registration and it doesn't end there," he said. "Those costs could continue to increase on the user from $50 to $91 a year for annual renewals. That, in sum, means whoever this new entity providing the services would be raking in $50 million-plus in fees that are currently not garnished."
Dun & Bradstreet praised Connolly's amendment.
"This was an important step to ensure that robust private sector innovation can be evaluated when the government takes on the important task of increasing transparency and providing efficiencies," said spokeswoman Allison Schwartz. "Dun & Bradstreet is proud to be a part of the current process, supporting data driven award management decision-making, transparency and accountability in the award management system at no cost to the awardee."
Hudson Hollister, executive director of the Data Coalition — which has advocated for open source legislation, including the GREAT Act — said in a statement that he looked forward to a House vote on the bill, despite Connolly's amendment, and would be advocating for the use of nonproprietary identifiers.
"Currently, the grant system requires a grantee to obtain a DUNS Number to be eligible to receive federal awards. This identifier is key to making sense of federal grant spending across the government," he said. "Federal agencies and the public are prohibited by a license on the data from bulk downloading a complete copy of this data without paying royalties to Dun & Bradstreet."
Correction: This story has been corrected to explain that users of the DUNS system can obtain a DUNS Number for free from Dun & Bradstreet.