GREAT Act gets another chance in 2019
The open data taxonomy bill is back after time ran out on it in the Senate in the 115th Congress.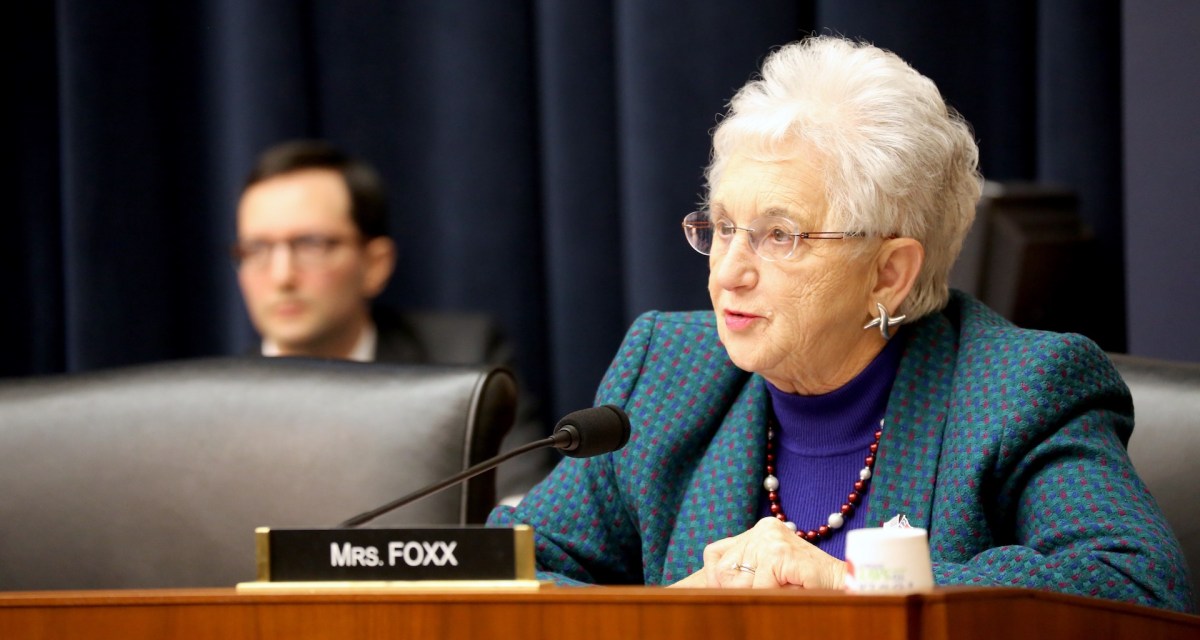 After time ran out to move her bill through the 115th Congress, the primary sponsor of the Grant Reporting Efficiency and Agreements Transparency (GREAT) Act has brought it back to the House floor.
Staffers for Rep. Virginia Foxx, R-NC, told FedScoop Wednesday that she reintroduced the legislation last week, with the hopes of repeating its 2018 success in the House and securing bipartisan support.
Once again cosponsored by Rep. Jimmy Gomez, D-Calif., the bill aims to make the reporting process for the government's $600 billion in annual grant spending more efficient by requiring agencies use nonproprietary data taxonomies and identifiers for grantees. The plan is to standardize how the government reports its grants data much in the same way the DATA Act did for agency spending.
The current identifiers, maintained by contractor Dun & Bradstreet, are known as the data universal numbering system, or DUNS. Users of that system must have a DUNS Number and can request one for free from the company.
Foxx, as well as open data groups like the Data Coalition, have argued in the past that by moving to an open source, nonproprietary identifier system, the government can gain more visibility into how agencies manage their grant spending.
The original GREAT Act passed the House in September in a voice vote and even saw a companion bill develop in the Senate. That Senate bill reported out of its Homeland Security and Governmental Affairs Committee in November but never drew a floor vote in a crowded legislative calendar.
The GREAT Act follows other bills introduced last year that didn't make it out of Congress before the legislative session ended. Last week, Reps. Will Hurd, R-Texas, and Robin Kelly, D-Ill., reintroduced their Federal CIO Authorization Act, which aims to codify the federal CIO position in law.
Jessica Yabsley, the Data Coalition's senior director of communications, said in an email that the GREAT Act was one of several reintroduced bills the organization is supporting in 2019, including the Financial Transparency Act, which directs eight financial regulatory agencies to set specified data standards for information collected from the financial industry, and the Searchable Legislation Modernization Act, which calls for "nonproprietary, machine-readable data standards" to be applied to congressional documents to make them more accessible to the public.
The GREAT Act has been assigned to the House Committee on Oversight and Reform.