Kelly, Hurd reintroduce federal CIO authorization bill in new Congress
"We need to get this done in the 116th Congress," Rep. Robin Kelly said.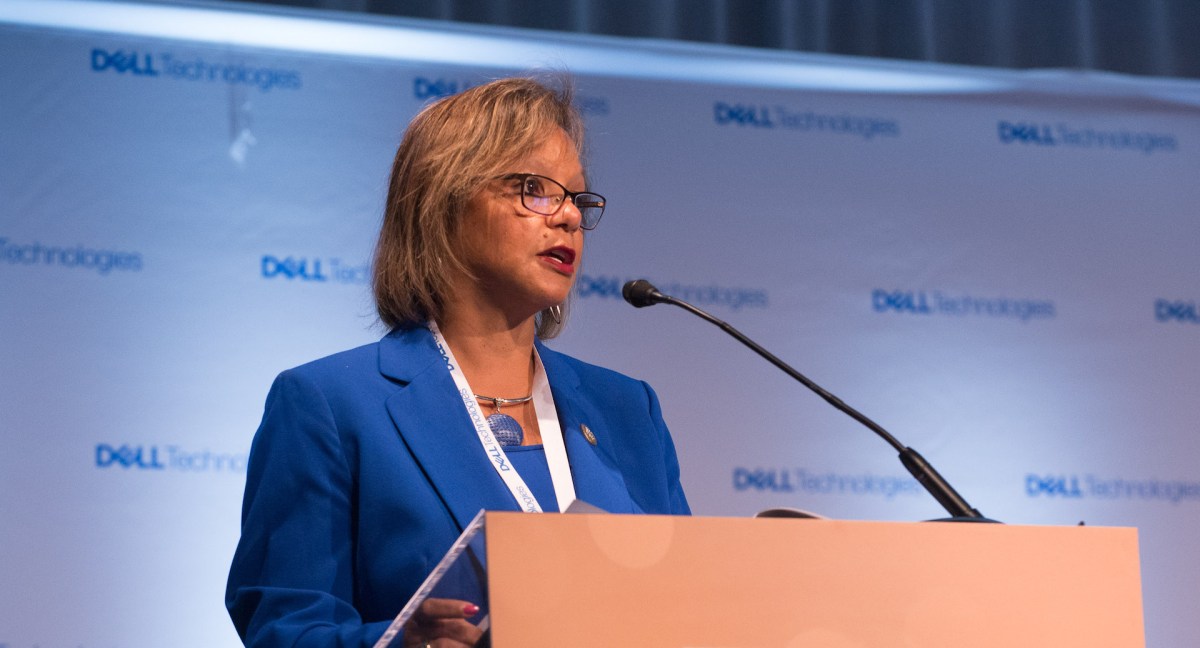 The bill to elevate the authority of the federal CIO didn't make it out of the 115th Congress, but that doesn't mean its authors are giving up on it.
Reps. Robin Kelly, D-Ill., and Will Hurd, R-Texas, reintroduced legislation Friday that would make the federal CIO a presidential appointee who reports directly to the director of the Office of Management and Budget. It would also codify the federal CISO position as a presidential appointee who reports directly to the federal CIO.
"Every single minute of every single day, hackers are trying to steal Americans' information. From credit card numbers, to social security numbers, our personal information is targeted by bad actors around the globe. Americans should be able to trust their government to keep their information safe," Hurd said in a statement on the reintroduced bill. "This bill helps keep the vast information stored by the federal government secure from hackers by making clear that the Federal CIO is in charge of the security of our data across the government."
The original bill, the Federal CIO Authorization Act of 2018, made it through the House and was referred to the Committee on Homeland Security and Governmental Affairs in the Senate but was stopped short of passage before the 115th Congress ended this week.
"Reauthorizing and codifying the roles of the Federal CIO and CISO will help streamline government IT processes and advance modernization efforts to bring government into the 21st century. This commonsense, bipartisan legislation to increase government effectiveness, efficiency and responsiveness unanimously passed the House during the 115th Congress; we need to get this done in the 116th Congress," Kelly said.
The bill would also formally reauthorize and rename OMB's Office of E-Government as the Office of the Federal Chief Information Officer and require the federal CIO to "submit a proposal to Congress for consolidating and streamlining IT across federal agencies."