Greg Touhill steps down from federal CISO role
Retired Brig. Gen. Gregory Touhill has stepped down from his role, despite being appointed to the position just in September.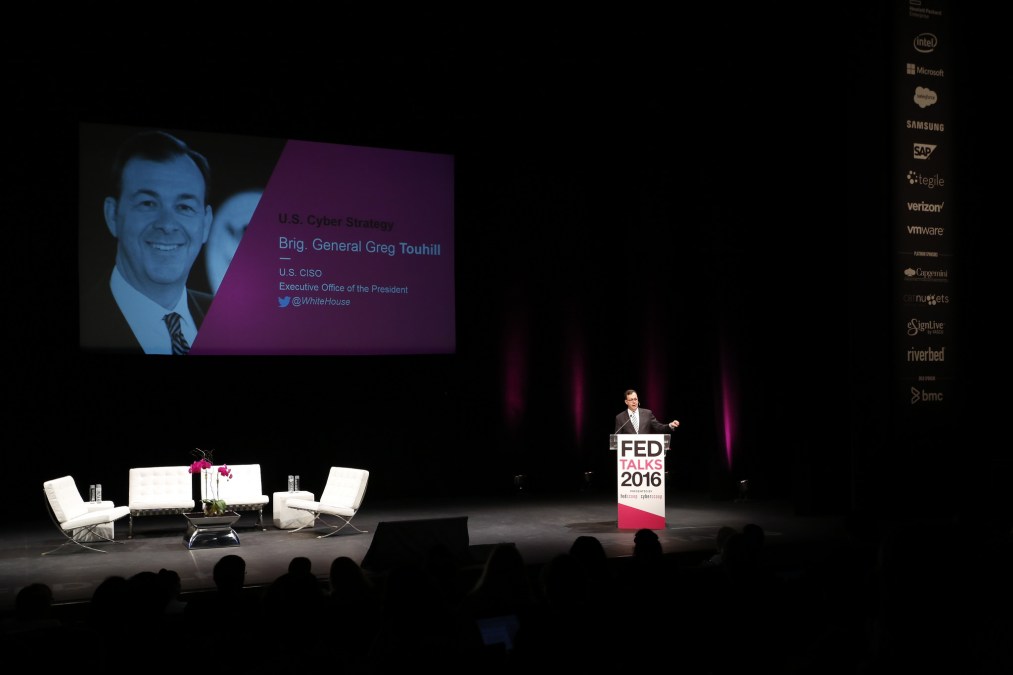 The tenure of the nation's first federal chief information security officer was a short one.
Retired Brig. Gen. Gregory Touhill has stepped down from his role, despite just being appointed to the position in September.
A White House source confirmed with CyberScoop that Touhill's last day was Tuesday.
Touhill was hired as CISO six months after the White House's Office of Management and Budget created the position as part of the Cybersecurity National Action Plan. In his role, Touhill was slated to lead cyber practices across federal agencies, including those that conduct "periodic CyberStat reviews with federal agencies to insure that implementation plans are effective and achieve the desired outcomes."
Up until his appointment, Touhill had been serving as deputy assistant secretary for cybersecurity and communications in the Department of Homeland Security's Office of Cybersecurity and Communications. At DHS, Touhill has spent time defending the department's $6 billion governmentwide cybersecurity system known as Einstein. While in the past he has admitted the technology is outdated, he said earlier this year the program was beginning to fulfill its potential as a vital security tool.
The move comes as federal CIO Tony Scott also stepped down from his position Tuesday.
It is unclear if the incoming Trump administration will fill either vacancy.