GSA to launch e-commerce marketplace prototype later in 2019
GSA issued its Phase 2 report to Congress on key decisions it's made about the launch of a governmentwide e-commerce marketplace.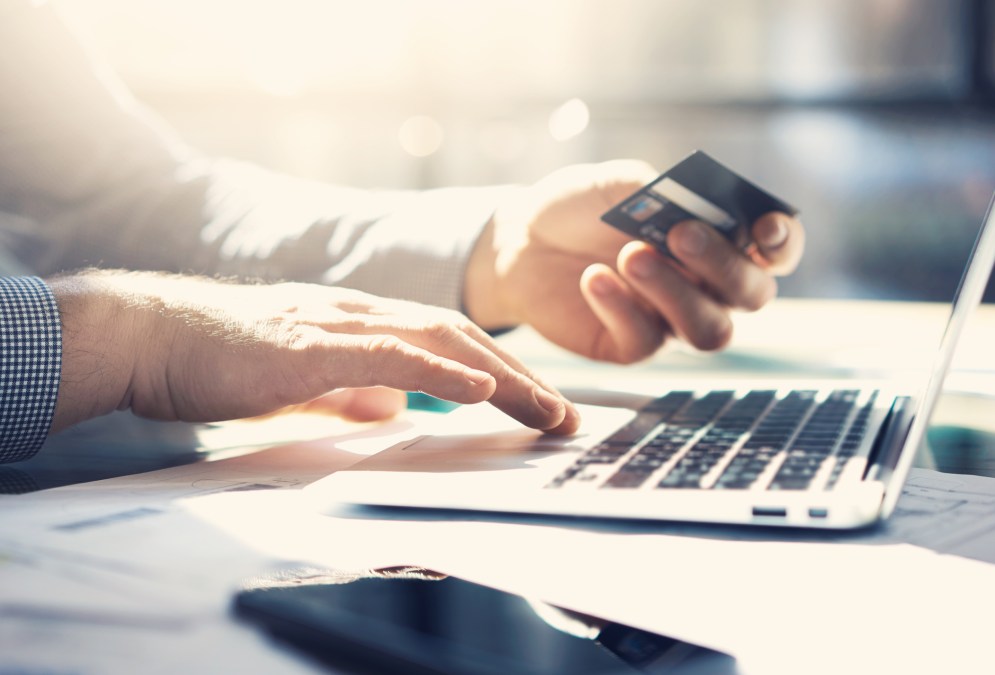 After extensive market research, the General Services Administration later this year plans to launch a prototype, with multiple awardees, of an e-commerce marketplace for agencies to buy common goods in a more streamlined manner.
It's the latest step in GSA's plan to implement a commercial e-commerce portal — similar to Amazon, Overstock or Jet.com — as required by the 2018 National Defense Authorization Act. Thursday, GSA submitted a report to Congress as part of Phase 2 of the program, providing a summary of decisions the agency has made based on the feedback it's received from several industry days, requests for information and other vendor engagements over the past year.
"GSA is focused on continuously improving the federal buying and selling experience through the commercial platform program as a part of our broader federal marketplace strategy," GSA Administrator Emily Murphy said in a statement. "GSA has received valuable feedback from a wide variety of stakeholders throughout this process and we look forward to continuing our work with our partners in Congress, industry, and across federal agencies as we move towards an initial proof of concept. By creating a modern buying experience for commercial items, GSA will reduce the burden on small businesses and our customer agencies. Ultimately, this will create greater value for taxpayers."
In its Phase 2 report to Congress, GSA announced three key decisions that will influence the implementation of the e-commerce prototype, which will serve as the program's third phase. Namely, the agency has decided it will start small "so that it can evaluate results and impacts with actual purchases and spending data before making more significant investments and before issuing any regulations," the report says.
Additionally, GSA has decided, as expected, that it will limit purchases to the government's micro-purchase threshold, meaning agencies can't spend more than $10,000 on any one order. But with that, the micro-purchase law allows contracting officers to sidestep the traditional procurement process and use a government-issued credit card for instant purchasing.
Market-minded
GSA was weighing a variety of models for the e-commerce portal but ultimately decided to go with what it's calling an e-marketplace. The agency chose this, at least for the initial prototype, because it "enables GSA to implement an initial proof of concept quickly while minimizing Government burden and costs" and "keeps the user experience as close to existing commercial practice as possible for the commercial e-commerce portal providers, suppliers, and buyers."
The report defines an e-marketplace as one where "providers offer multiple suppliers on one platform and can rapidly onboard new third-party vendors, thus offering increased competition at the supplier level." GSA will likely add to this model after testing it during the pilot, officials said Thursday.
On top of those key decisions, GSA officials are also asking Congress to temporarily raise the micro-purchase threshold from $10,000 to $25,000 specifically for the e-commerce portal for a five-year pilot.
"[A]uthorizing a $25,000 micro-purchase threshold for this program, on a test basis, would give GSA the opportunity to provide a higher-value proof of concept and better evaluate the full potential of streamlined buying," the report says, because about "a quarter of all current open market transactions above the micro-purchase threshold are $25,000 or less (yet this only accounts for less than 1% of total spend)."
As GSA moves into Phase 3, officials will continue to engage industry, looking to issue a draft solicitation around the third quarter of fiscal 2019 before launching the initial proof of concept with several vendors sometime later in calendar 2019.
"We're planning to start small, test and refine as we go, and really to see how we can grow this program in an informed manner," said Keil Todd, manager of the commercial platforms initiative in GSA's Office of Information Technology Category.
Jeff Koses, a senior procurement executive, emphasized that GSA is looking to issue multiple awards for the proof of concept.
"This needs to be multiple-award," he said. "If we don't receive at least two good offers that we're comfortable with, we're not going to award it. At that point we'd take a step back, redraw the requirements and try to figure out what happened. We cannot be locked into a single provider."
That willingness to go back to the drawing board applies throughout the program. Though GSA is nearing the pilot phase, that doesn't mean things are nearing finality — the agency may need to reconsider its decisions if this planned model doesn't work as intended during testing.
"The lesson we get from that [prototype], the data we get from that, that's going to inform where we go and how we approach" next steps, Todd said. GSA can name additional phases, per the legislation, but at this point, "we're going to focus on the proof of concept," he said.