Air Force teams with GSA for $5.5B '2nd Generation IT' contract
GSA and Air Force officials are calling for industry input on a potential five-year, $5.5 billion contract to provide IT capabilities to the service.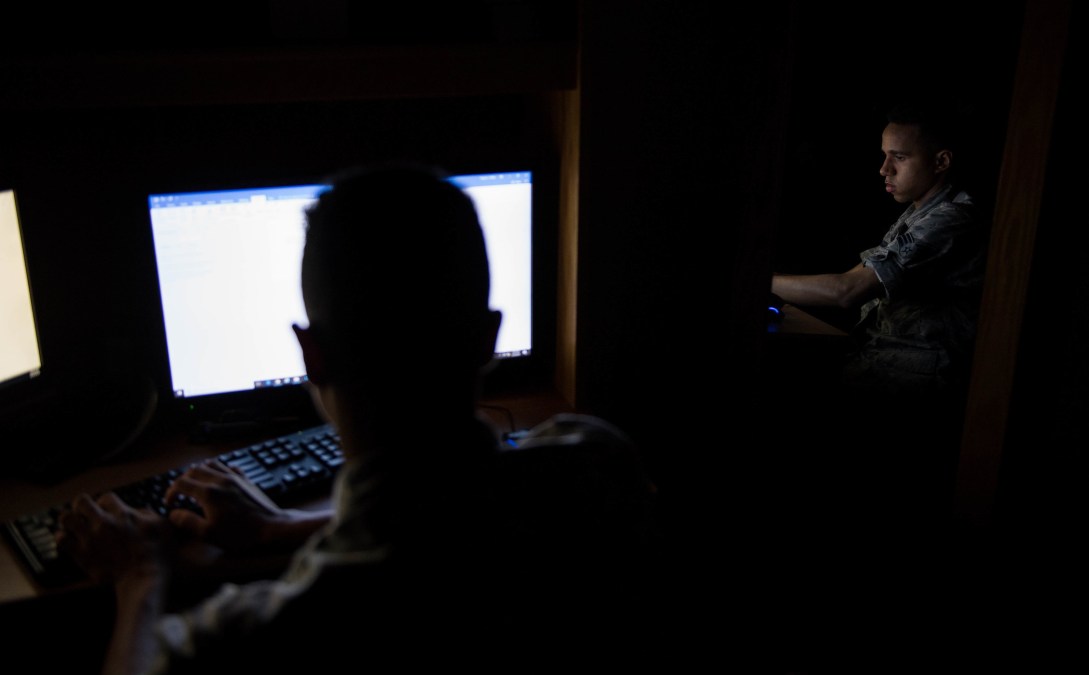 The General Services Administration and the Air Force are teaming up for a new five-year, $5.5 billion contract to provide IT capabilities to the military service.
Acquisition officials held an industry day Wednesday in Atlanta to discuss the 2nd Generation Information Technology (2GIT) contract, which they said is currently targeted for award early 2019 and will replace the Air Force's primary IT contracts, the Network-Centric Solutions-2 (NETCENTS-2).
"We need your feedback. This is a big effort for us," said Charles Wingate, branch manager of GSA's IT Commodity Program.
The 2GIT contract is a blanket purchase agreement that will provide IT hardware and software commodities, including services, to Department of Defense and Air Force, as well as federal, state, local, regional and tribal governments buying from GSA's IT Schedule 70 program.
GSA officials said 2GIT would provide agencies with five BPA pools to draw from — allowing them to procure data center equipment, end-user hardware like laptops and tablets, network and radio equipment, plus a total solutions pool for vendors who can provide all four line items on a single BPA — to help secure IT hardware and software at a discounted rate.
In each pool, vendors will have an opportunity at what officials called an open competition for what could be between three to five BPA awards, or perhaps more depending on the feedback GSA receives on the draft solicitation.
Alongside the broad buying power that the contract can provide, acquisition officials are also calling for vendors to demonstrate stronger supply chain risk management, namely through better reporting of vendors' suppliers.
Because NETCENTS-2 is set to expire next year, GSA officials are planning to release a formal request for proposals by February, followed by a scheduled award to take place in April or May.
The contract is expected to have a 12-month base period, followed by four 12-month option periods.
Interested stakeholders have until Nov. 7 to submit questions. GSA officials said Wednesday they anticipate holding another 2GIT industry day in March.