HHS blockchain, AI pilot to test with live data
The pilot combines blockchain, artificial intelligence and automation technologies.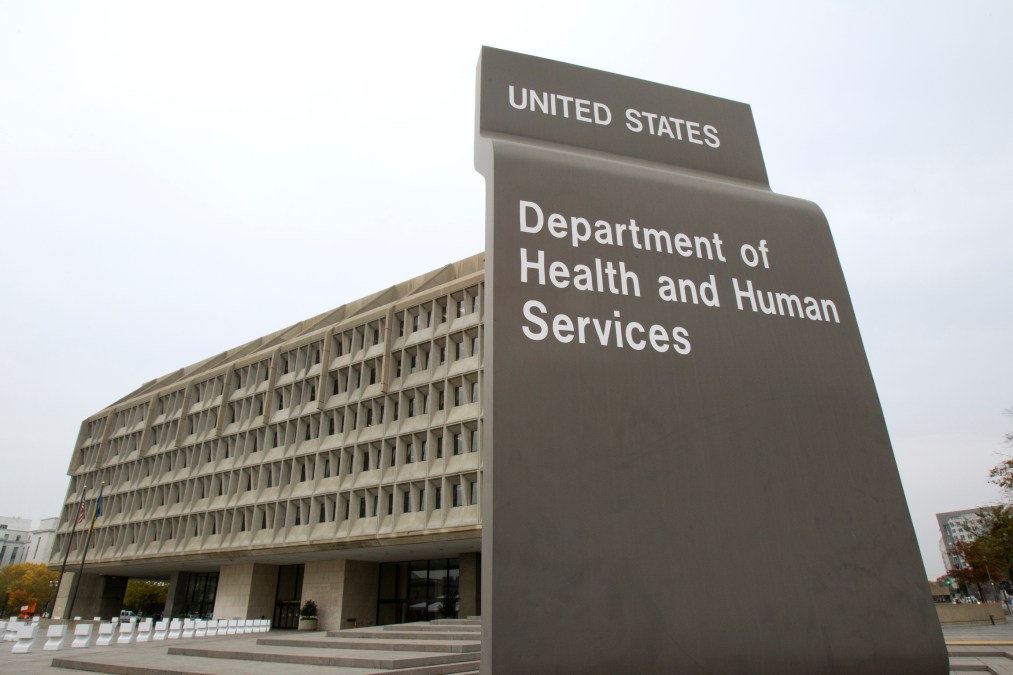 A pilot program underway at the Department of Health and Human Services using a spate of emerging technologies will soon test its skills on live acquisition data, FedScoop has learned.
Agency officials confirmed Monday that the ReImagine HHS Accelerate initiative, which uses a combination of blockchain, artificial intelligence and automation, has obtained a full authority to operate (ATO) with current acquisition data sets.
The ATO has been anticipated since this fall when Jose Arrieta, HHS associate deputy assistant secretary for acquisition, said officials would pursue an opportunity to scale up the program with data from the agency's contract writing systems, and possibly beyond.
"We think the model that we've built is the operational model for administrative management functions across the department," Arrieta said on a panel at the Red Hat OPEN FIRST Road Tour in September. "We are currently going to start to implement it in other areas. So this just isn't a model for acquisition."
The Accelerate program has been testing with static data sets for much of the year to see if it could leverage AI, automation and blockchain technologies in collaboration to craft a series of microservices to find cost savings, design better contracts and slash buying time.
Here's how it works: Machine learning algorithms cleanse the data of five separate contract-writing systems and put it in a structured data taxonomy to track through blockchain technology. The blockchain automatically updates transaction information in a secure, compartmentalized cloud infrastructure.
From there, the project uses microservices to prepopulate acquisition and market research documents from the structured data layer. The microservices also can analyze historical prices-paid data from the agency's product categories to find better price comparisons for contract negotiations. The system is coupled with a human-centered design interface HHS tested with employees to make sure it was easy to navigate.
Arrieta has said the goal is to trim the average acquisition's lifecycle down from 200 days to just 90 and provide enterprisewide visibility into a spending process that operates across the federated agency. HHS officials have said by testing the program with live data, they anticipate generating at least $720 million in annual savings as part of its overall BuySmart program.
The project began with a $150,000 pilot, but it has provided enough interest that it could potentially scale past acquisition programs for other use cases.
Arrieta said other agencies have begun to take interest in the Accelerate project as well, including the Air Force, Army, Department of Commerce and the U.S. Agency for International Development.
By having the authority to test its skills on live data sets to see if it will generate real savings, the Accelerate program essentially moves its pilot into full production now. Time will tell how it can be applied.
HHS official will hold a live demo of the program Thursday, Dec. 13.
Editor's note: A previous version of this story identified the program as the HHS BuySmarter initiative. It is the HHS Accelerate initiative.