GOP lawmakers introduce two bills targeting VA electronic health record system rollout
The proposed legislation is focused on halting further implementation of the health records system until all functionality issues are resolved.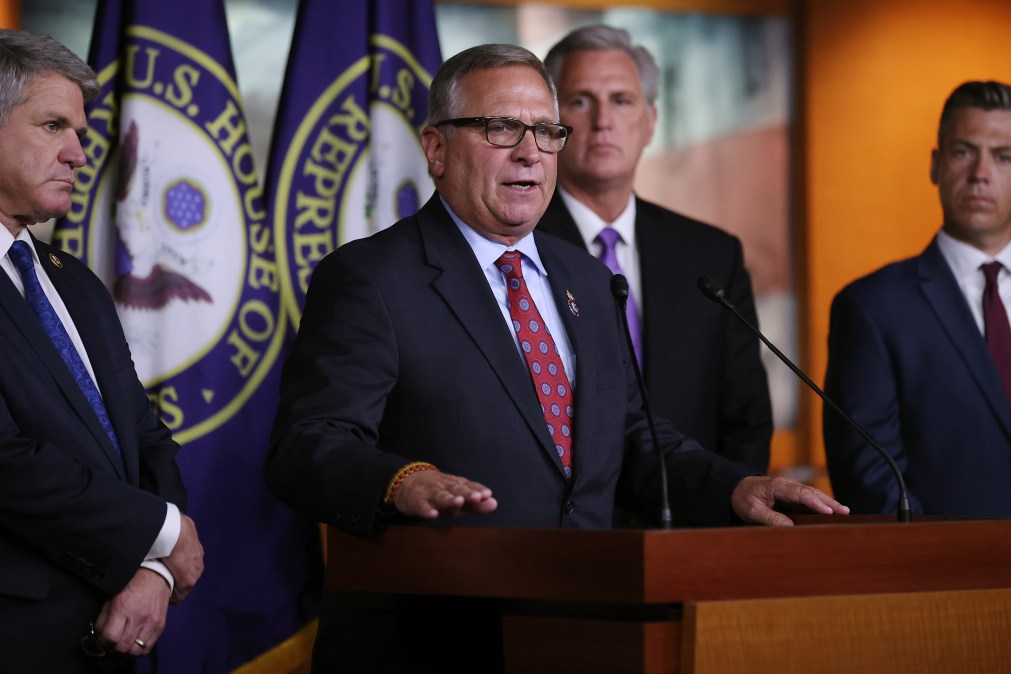 House lawmakers have introduced two bills intended to substantially amend or to scrap entirely the Department of Veterans Affairs' electronic health record modernization program.
House Committee on Veterans' Affairs Chair Rep. Mike Bost, R-Ill., on Friday introduced the Department of Veterans Affairs' Electronic Health Record Modernization Improvement Act, which is intended to fix the agency's handling of the Oracle Cerner electronic health record system.
If enacted, the proposed legislation would prevent the Oracle Cerner electronic health record (EHR) system from being implemented at any further location without sign-off from senior clinicians.
Details of the new legislative proposals come after the system last week was hit with further network issues at VA locations, as well as at Department of Defense and Coast Guard medical centers, which also use the platform.
According to the draft bill's language, the director, chief of staff and network director at every VA medical center would have to certify that the EHR is correctly configured and that staffing levels and infrastructure are sufficient to support its use before the technology is deployed.
In addition, frontline medical leaders would be required to certify that rolling out the EHR will not adversely affect safety, quality or current wait times.
Audits of the platform by the Department of Veterans Affairs' watchdog have previously uncovered instances of serious harm caused to patients as a result of the system's failure.
The legislative proposal would also require VA and Oracle Cerner not to commence go-live preparations at any further sites until the agency secretary certifies that the system has achieved 99.9% uptime and that technical fixes have been made.
The Department of Veterans Affairs is currently working with Oracle Cerner, lawmakers and the White House to set out a new timeline for the continued implementation of the platform after the rollout was halted last year amid major safety concerns.
The bill is co-sponsored by nine other Republican lawmakers: Reps. Matt Rosendale, Mont.; Cathy McMorris Rodgers, Wash.; Mike Carey, Ohio; Troy Balderson, Ohio; Dan Newhouse, Wash.; Mike Simpson, Idaho; Cliff Bentz, Ore.; Jim Banks, Ind.; and Richard Hudson, N.C.
Commenting on the new legislation, Rep. Bost said: "I have traveled across the country and seen and heard firsthand the impact the Oracle Cerner product has had on VA providers and veterans. It has crippled the delivery of care, put veteran patient safety at risk, and stressed an already overwhelmed healthcare system."
"While I commend the Secretary for pausing deployment of the new EHR at future sites, I am not confident that will be enough," he added. "It's simple: the Oracle Cerner system should not be implemented at any more VA sites until the VAMC leadership certifies that the medical center is ready. That's exactly what our bill would do. I hope to get this legislation passed out of the House and signed into law as soon as possible."
According to legislative briefing notes from lawmakers, a recent survey by health care IT research firm KLAS Research found that 78% of Oracle Cerner EHR users at the VA disagreed or strongly disagreed that the system enables them to deliver high-quality care.
Reps. Bost and Rosendale also on Friday introduced a complementary bill in the House, co-sponsored with Rep. Matt Rosendale, R-Mont., which would entirely scrap the EHR system if sufficient progress to the system is not made.
Late last week, Montana Republican Rosendale was appointed chairman of the House VA Subcommittee on Technology Modernization, in which role he will lead scrutiny of the agency's IT programs including the EHR.