How to work with DARPA, according to DARPA
"Do your homework beforehand."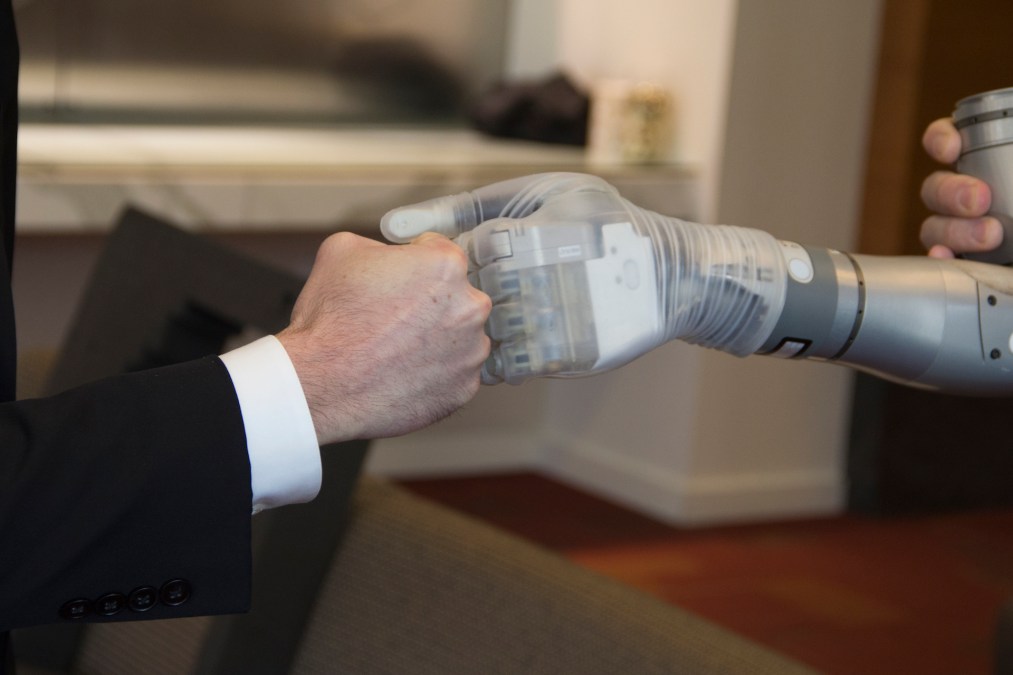 Entrepreneurs and startup companies wishing to work with the Defense Advanced Research Projects Agency (DARPA) would be well-advised to do a little homework prior.
In a presentation at a pitch day for the most recent cohort of federal technology accelerator Fed Tech on Tuesday, DARPA's senior adviser for commercial strategy, David Henshall, offered this and other tips.
"The key is — be familiar with the opportunities of national security," Henshall said. "The first thing is what are the problems we're trying to solve, and become familiar with that." He suggested that a bit of good old-fashioned internet sleuthing can go a long way. "Read our website and find out what we're working on. Find out who's there. And then find out the program manager that's interested in the technology space you're dealing with."
Once you've identified a program manager in your area of expertise, Henshall said, contact that person. Most will be very willing to take a short meeting with an entrepreneur or company working in their subject matter area. But don't waste that time.
"Make sure you're not asking him questions that you could have read on the website because your 30 minutes is being used up," he said. "Do your homework beforehand."
And lastly, be patient. "People say it's like dating," Henshall joked. You won't walk out of a first meeting with research grant money in hand, so that shouldn't be the goal. Use the first meeting to get to the second meeting, and so on.
Follow these tips, and partnership with DARPA presents the opportunity to work on some big and interesting research challenges. For example, in September the agency announced that it plans to spend $2 billion on research into so-called "third wave" artificial intelligence capacities over the next few years.
The initiative, called "AI Next," is concerned with moving AI beyond the mode where it needs lots of high-quality training data in myriad situations to develop an algorithm. The goal is to get the technology to a place where machines adapt to changing situations the way human intelligence does.