Data science, machine learning and AI: Incoming PIF class skews more technical
A peek at what's coming in 2019.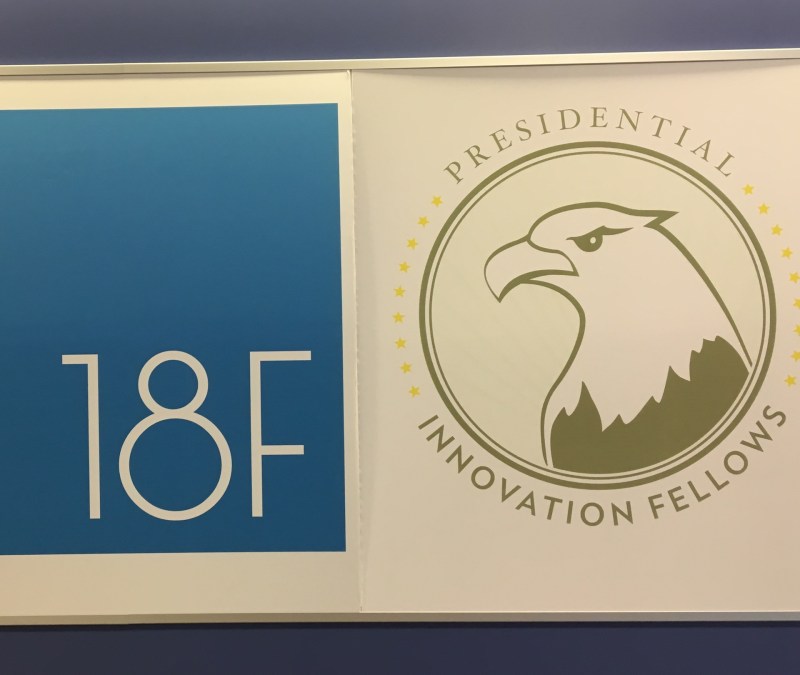 A new cohort of Presidential Innovation Fellows is set to arrive in the new year, and many of the incoming fellows are distinct from past participants in one key way: They're more technical.
As the 7-year-old program continues to grow, leaders are noticing new trends in what skills agency partners are looking for.
"There's a big demand for data scientists," Executive Director Josh Di Frances told FedScoop in a recent interview. Di Frances and team are preparing to welcome the 2019 cohort of fellows — 16 individuals from diverse backgrounds in tech, consulting and even venture capital who will start their new jobs as government innovation fellows Jan. 7, 2019.
Who are these fellows, broadly speaking?
"I think [the class] skewed a little more technical, which is exciting," Di Frances said, adding that this is "in response to agency demand." In addition to data scientists, the class includes fellows with expertise in artificial intelligence, machine learning, customer experience design and more. It's a bit of a departure from the past, when PIFs, as the fellows are colloquially called, have generally focused on high-level tech strategy or product design.
"We haven't typically brought in as many engineers," Di Frances said. "It's been kind of a more high-level strategic role. And now I think it's a coupling of kind of strategic and some more technical roles. It's been interesting to see."
Why the shift? Agencies are facing "new challenges" around emerging technologies, Di Frances said, and they see the PIF program as an opportunity to access talent that is "extremely savvy" in such areas.
With data science specifically, Di Frances sees the government trying to catch up to the private sector. "Data science has kind of exploded in industry over the last 10 years, and I think it's starting to happen in government as well," he said. Data also opens the door to other popular emerging technologies, like artificial intelligence. "Agencies are starting to realize that if their data isn't in very digestible and usable format, it's harder to do things like artificial intelligence."
The new PIFs will work with 11 different agencies on a total of 13 different projects. These include a fellow who will work on the Farmers.gov initiative at the U.S. Department of Agriculture (a project that was awarded $10 million from the Technology Modernization Fund this summer), a fellow who will focus on digital transformation logistics at the Marine Corps and two fellows who will join a new team at the Office of the CTO at the Department of Veterans Affairs. That office is currently led by Charles Worthington, a PIF alum himself.
The new PIFs, who will be formally introduced in the new year, won't be the only ones in Washington in 2019 — nine from the past cohort, which began in November 2017, have chosen to stay on for various additional amounts of time.