Inside Social Security's move to modernize by being 'cloud smart'
"Just because we're considering cloud first doesn't mean that's where it goes," said SSA senior adviser John Foertschbeck.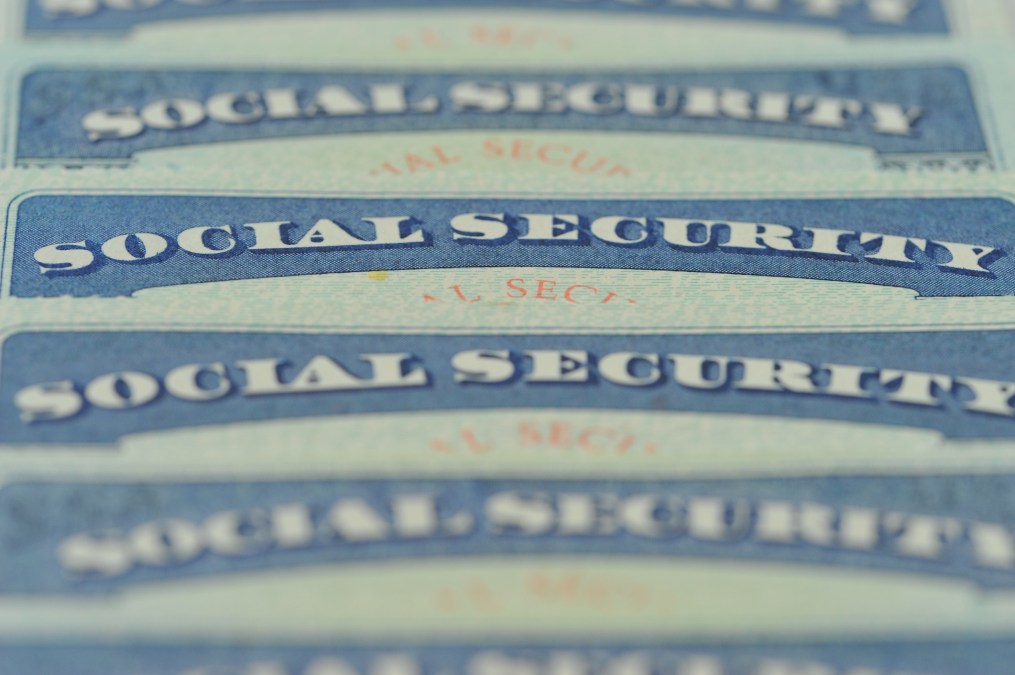 The Social Security Administration is in the first year of its five-year IT modernization plan, and a large part of that is moving to the public cloud. But rather than pushing blindly into it, the agency is trying to be "cloud smart."
"What that means is consider cloud first but be aware of where things run the best," said John Foertschbeck, senior adviser in SSA's Office of Systems Operations and Hardware Engineering. "So just because we're considering cloud first doesn't mean that's where it goes. We want to make sure that we look holistically at applications and make the best determination for where they fit in our environment."
Foertschbeck detailed SSA's infrastructure and platform migration efforts during a recent virtual industry day focused on the agency's ongoing IT modernization plan. And while the agency currently uses an off-premise cloud service for some of its workloads, it's not looking to move completely in the commercial direction. SSA is looking instead to expand its private, on-premise cloud portfolio for special requirements.
This hybrid cloud environment allows SSA "to reduce our footprint on the mainframe where it makes sense," Foertschbeck said. "We want to be able to put applications in the appropriate location where they run the best."
More than anything, the SSA CIO shop wants to be there to provide what its developers need.
"We're looking to provide support for software-, platform- and infrastructure-as-a-service, so we're not limiting ourselves," Foertschbeck explained. "We want to leverage the cloud model as an IT services brokerage, so we want our customers to be able to come to us and we help facilitate where they need to go and what they need to get to the resources they need to accomplish their tasks."
The goal, Foertschbeck continued, is to "provide the building blocks that are necessary for our customers to meet their business needs. We want to look to the future. As we all know, IT changes fairly rapidly. We need to be constantly looking forward. If we implement what's hot today or what' at the forefront today as we go forward, we're going to fall behind and not stay ahead."
Bimodal for a few more years
Where it can, SSA is moving mainframe and back-office applications to the cloud, which can free up developers to work on other modernization challenges, Foertschbeck explained. That said, the 2017 modernization plan admits that "Our major reliance on mainframe will likely continue for the next five years, or so. Migrating to the cloud and shared services have been identified as the highest cost-benefit infrastructure modernization initiatives."
CIO Rajive Mathur described this sort of bimodal IT with the metaphor of re-engineering a plane while in flight. As cliche as that is, he said, "it really means something to us, because it means delivering on the mission while we're modernizing. We can't let either suffer, there's no hiccups. We focus heavily every day on delivering that daily mission while we're also modernizing."
The agency faces a daunting and growing challenge on a daily basis in providing Social Security benefits to eligible Americans. Each year, Mathur said, SSA receives something like 36 million calls to its toll-free line, 42 million visits in field offices, 278 million letters and 418 million visits to web pages. On top of this, it projects it will have to process benefits for an additional 70 million Baby Boomers over the next decade.
"To meet these continued service obligations, we must modernize our IT infrastructure, our data, our application interfaces that are used by our employees and our business partners and, of course, the public," Mathur said.
SSA awarded $7.8 billion in IT modernization contracts last August to Lockheed Martin, Northrop Grumman and CGI Federal Inc.