PMA's IT modernization plans largely on track after second quarter
In its most recent assessment of the President's Management Agenda's IT modernization goals this week, OMB said agencies are largely keeping pace.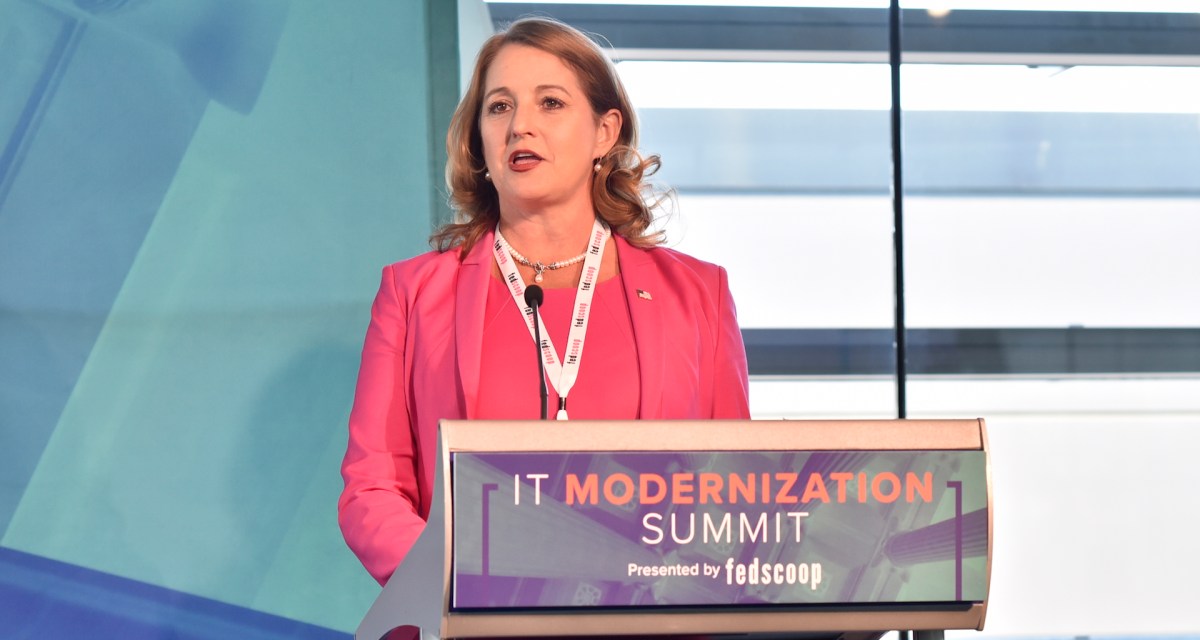 The Office of Management and Budget has said early and often that it will be watching the progress agencies make in implementing the President's Management Agenda.
The office offered its latest assessments of the PMA's cross-agency priority goals this week, and IT modernization appears to be keeping a good pace.
The quarterly report, posted on Performance.gov, shows that several of the goals the White House tasked Federal CIO Suzette Kent and Department of Agriculture Deputy Secretary Steve Censky with in March to improve the federal government's IT infrastructure are on target for their various deliverable timelines.
The report highlights the recent announcement of Technology Modernization Fund awards, the implementation of a paperless submission and review process at the Small Business Administration, continued adoption of Continuous Diagnostics and Mitigation tools, and other milestones as indicators of progress of the modernization plans.
The administration is specifically making solid progress in its work centered around cloud authorization and adoption, IT financing, identity management, and high-value asset modernization, the report said, particularly with OMB's new guidance on how to classify and protect agencies' most valuable assets.
OMB also said cost savings initiatives are gaining ground, with 45 percent of the Chief Financial Officer Act agencies adopting cloud-based email solutions. The administration also pointed to the progress made on CDM adoption as a highlight of its shared services strategy, with 60 percent of the federal government having acquired Phase 1 network asset tools and 30 percent of its Phase 2 user management tools.
But in other areas, agencies have struggled to maintain the same momentum. Software asset management was actually rated worse than in the previous assessment, with officials saying delays in "implementation of governmentwide tools have led to uneven implementation" of continuous monitoring tools.
Likewise, the report showed the goals to require 100 percent of privileged users to utilize personal identity verification cards or multifactor authentication had not improved. Small numbers of privileged users are still awaiting appropriate credentials and that the milestone was on track to be completed by the fourth quarter of fiscal 2018.
Project goals for modernizing the IT workforce, on the other hand, have progressed, the report said, touting recent moves by OMB and the Office of Personnel Management to classify IT and cyber positions, and reform pay structures for those positions.
Kent said previously the quarterly CAP reports would be crucial to ensuring that agencies accountable for their modernization efforts but also driving more efficiency across government.
"What's different now is the critical linkage of the modernization goals, and our commitment to workforce development, in a lockstep path forward," she said in April. "And, very important, the expectation of accountability and delivery of quarterly results."
The delivery timelines for the IT modernization goals range from late this fiscal year to the end of fiscal 2020.