Justice Department exploring generative AI to overhaul IT service desk
In an interview, CIO Melinda Rogers paints a portrait of how generative AI tools could make the DOJ IT service desk program less cumbersome and frustrating.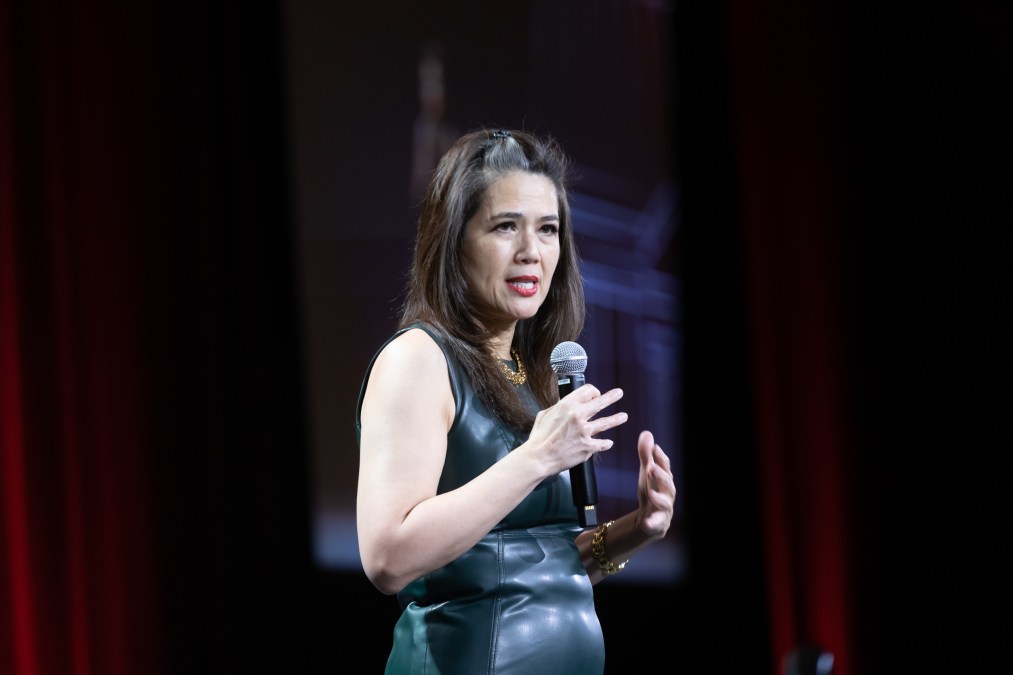 The Justice Department's chief information officer said one of her first priorities in experimenting with generative artificial intelligence will likely be to use it to overhaul the department's IT customer service desk to make it smoother, faster and more customer-friendly.
Melinda Rogers, who oversees the Justice Department's $3.1 billion IT portfolio and leads the agency's tech and cybersecurity programs, told FedScoop recently that she hopes to make significant improvements to DOJ's IT service desk program through new and recompeted contracts that will deploy cutting edge AI technologies.
"I think something as basic as our service desk, that's an area where we can have lots of opportunities for improvement [using AI]. And our IT service desk is just one of those areas where it's hard to get it smooth and clean and so if I would start anywhere with AI, I would probably start there to help improve our user experience," Rogers told FedScoop during a wide-ranging interview at the Justice Department headquarters earlier this month.
"So we're recompeting our IT service desk contract … but I want to be very intentional on how we go about deploying our service desk so that I can have the opportunity to bring in some artificial intelligence and make it a better customer experience," Rogers said.
Rogers said that the Justice Department could look to certain companies in the private sector that have excelled at IT customer service as examples of how to successfully overhaul its own program.
"For example, American Express, they have a pretty well-honed, good customer IT experience where you can chat with their reps easily online and it's fast and super responsive. So that's one area where we need to be more like American Express," said Rogers.
"I could do a great job on the backend IT infrastructure stuff or our analytics or whatnot, but if I can't get the basic customer-facing customer service desk stuff right, then I don't think I can build the trust with people," she added.
Rogers, who has been CIO at the Justice Department since 2020 and was CISO within the agency for eight years prior to that, started her career with Bank of America and Equifax in the private sector. She has a bachelor's degree in economics from George Mason University and an MBA focused on marketing and finance from Emory University.
As Justice recompetes its IT service desk contract, Rogers wants the resulting contract to be more intentional and broken apart into smaller pieces rather than "a lot of different services all sort of swept into one master vehicle, which is how we've typically done it."
Leidos is the incumbent holding the current contractor to support Justice's service desk work.
She added that some sub-departments or components within the Justice Department have had success in deploying AI or other cutting-edge technologies when choosing to work with a smaller contractor.
"We've often had success going with smaller firms in the Beltway because maybe they have a little bit more attention to detail and a little more skin in the game, they push for that good customer experience," said Rogers.
"Sometimes with larger firms, it's more of a body shop, right? They just want buttcheeks in seats. And for me, it's not just cheeks in seats. You need to know who the VIPs are when they call our phones and the system has to have gold stars next to that person so they don't have to say can you spell 'Garland' for me," Rogers said referring to Attorney General Merrick Garland. "You can't have that."
Rogers pointed out a frustrating personal experience she had with the need to constantly change her network password within the DOJ a few years ago, which she said was tiresome, didn't work and pushed her to make customer experience a top priority as CIO.
"I've had some not-pleasant user experiences internally. And I work in IT and I thought it was, you know, cumbersome, right? It was not elegant. So my desire is to take our service desk to a place of elegance," Rogers said.
Justice isn't the only federal agency making customer experience — whether that's internal or external customers — a top priority. The White House issued an executive order in late 2021 directing agencies that provide high-impact public services to make CX a top priority.
Just this week, the Navy announced a new initiative by which it — similar to what Justice is planning to do — will use AI to power a chatbot to support its IT help desk.