Exclusive: Kelly Olson lays out her priorities as new leader of GSA's TTS
Empowering leadership, improving cross-team alignment and sharing stories of success are just a few of her early guideposts.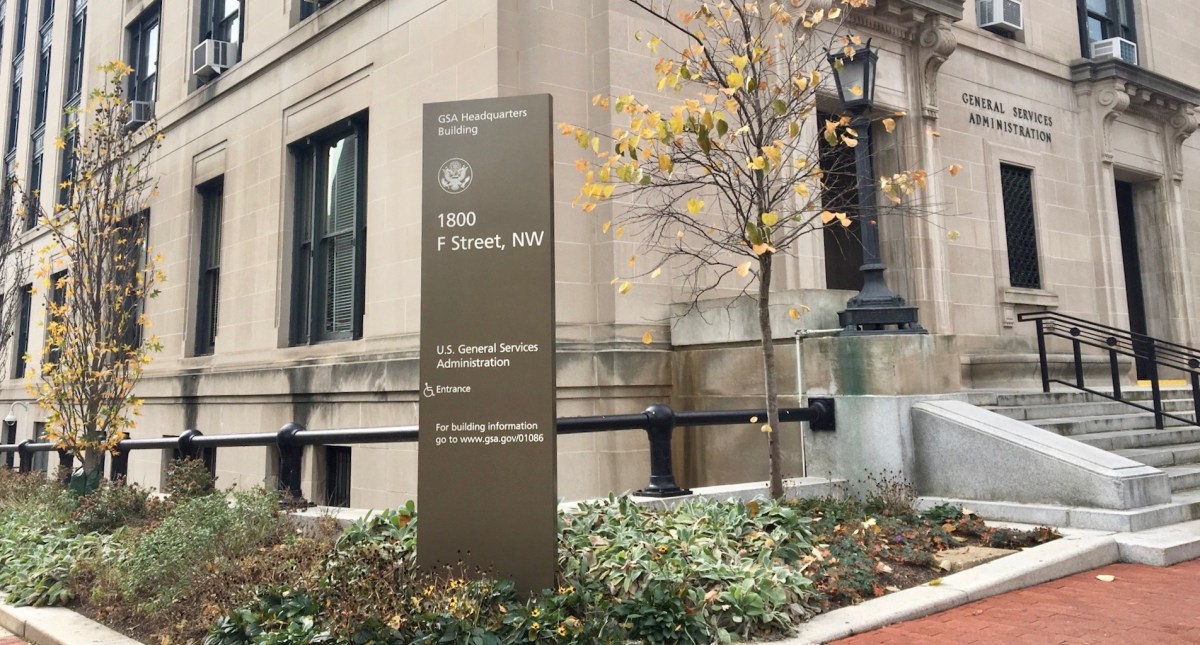 The mission and structure of the General Services Administration's Technology Transformation Service have evolved immensely over its two years of existence — from a digital-services-oriented startup to an organization on its way to becoming the government's champion for tech modernization.
And now that TTS has a solid foundation under the guidance of the Federal Acquisition Service after a mid-2017 reorganization, the time has come for the organization to scale and sustain the momentum and progress made in the past year as a driver of federal IT modernization, Kelly Olson told FedScoop in her first interview as TTS's acting director.
"I think that we've built a very valuable and unique capability here through the years. We're really at a point where we have established, I feel, a foundation for long-term change," said Olson, who is the first GSA insider to take the helm of TTS since its startup phase.
Olson is hardly two weeks into her tenure as acting director, but she has a short list of priorities she's eager to target in the early going of her new role: She wants to support and empower her leadership team, "operate and deliver as one unified and collaborative business unit" across TTS, sustain modernization momentum, recruit top talent, and do a better job of sharing "the work that we're doing with our partner agencies and our customers."
"We are all so heads-down working, driving into the ground that we forget to tell the stories of what we're doing," Olson explained.
Centers of Excellence
Perhaps the biggest story TTS has to tell is of its success in launching the IT Modernization Centers of Excellence. Under the leadership of Joanne Collins Smee, GSA kicked off a "positive cultural intervention" around IT at the Department of Agriculture, the so-called "lighthouse" agency for the CoEs, Olson said. That program, she said, "has already demonstrated a value and real progress at scale at USDA."
"I think that that's really powerful because a lot of the work that we're doing, we are really changing and transforming things at a scale I've never seen before," Olson said.
She couldn't talk yet specifically on the metrics that detail that success, but GSA will reveal more soon, she said. "We are planning an announcement very soon in the next month to really showcase and highlight the amazing progress at USDA," which took bids for the second phase of the program last month. "I know we haven't talked much about it yet, but we just wanted to be cautious and wait and really see the data and have a really solid story to tell about what we've been able to change there and modernize, and how that's going to impact the service delivery for USDA."
Around the same time, GSA should announce the next agency at which it will launch CoEs. That will be a critical test for the Centers of Excellence program — USDA will eventually be left to continue its modernization progress on its own and the TTS team will work to replicate that progress at the next agency.
"I think that as we move from agency to agency, it is very important to capture what are we learning, what are the best practices, ensuring that what we're learning at USDA transfers to agency two and agency three," Olson said. "And we do have a process in place on how we are capturing those things and actually moving into agency two, we have some things that we will be talking about that we will be incorporating into our strategy at agency two that has just incredible insights that we've learned from USDA that we know that will apply really well to agency two."
Olson's past with GSA, advice from Collins Smee
Unlike her two predecessors when they took over TTS — Collins Smee and, before her, Rob Cook, both of whom spent only about a year in the role — Olson has a long history with GSA, most recently serving as chief of staff for TTS.
She has about eight years of experience serving the agency in various digital-focused capacities, including directing GSA's innovation portfolio. She joined GSA in 2010, "and really from the beginning I had to quickly learn how to get a lot done with less in a super fast-changing environment," Olson said.
"We had very limited resources, very limited budget, a small staff and I had to learn how to get things done pretty quickly and pretty effectively," she continued. "I learned how to work kind of across government to build sort of these coalitions of the willing and across GSA to put together these cross-functional teams to get things done."
Olson also placed emphasis on building strategic alliances and relationships across government "to help reach influencers and help bring people to decisions." Two key skills she said she's picked up in her time at GSA are diplomacy and consensus building, and she thinks they will be critical during her leadership of TTS, particularly as the organization continues to build itself as a model of "the change that we wish to see in government."
Though Collins Smee led TTS for less than a calendar year, as she departed, she served as a well of experience and expressed great confidence in Olson's ability to continue the organization's progress, Olson said.
"She said, 'I have no doubt that you will keep the momentum and pace going,' although it's hard to keep up with her," Olson said. "But I am committed to seeing that through. And she said, 'Just really continue to trust the TTS team. They are talented, intelligent, passionate. They truly care about the mission. We're all here to make a difference, and they trust you.'"
Where Collins Smee set the framework and capacity to grow, Olson wants to continue that progress with a solid commitment to building a body of evidence that justifies TTS's value as a mission partner to agencies across government.
"The past year, I've seen incredible progress in work that I never even thought was possible," Olson said. "So I think as an organization we just need to build on the current momentum and position ourselves to scale at a sustainable pace. I think that's being realistic. And on the other side of that, I feel very strongly that we need to have metrics that demonstrate the value of our work as well as the business volume to justify our growth. So I think it's just a very measured approach moving forward for the organization."
Alignment and talent
The mission for TTS, Olson said, "remains the same as it has for the last couple of years, which is really to help agencies build, buy and share technology that allows them to better serve the public. So simply put, today I feel like we are better positioned and diversified in the services and solutions that we can bring to agencies."
But a critical component of being successful in that mission will be aligning all of the teams within TTS — like 18F, the Office of Products and Programs, and the Presidential Innovation Fellows — around that central goal, she explained.
"They're part of the TTS family and I think my focus is really making sure that our newer efforts are really integrated with our existing efforts and as we move in, for example, to the next CoE agency, having 18F and having some of the products and programs from OPP and having the PIFs as part of our strategy moving in to the next agency for CoEs, which I think is an incredible kind of coming together of all of our capability and expertise," Olson said.
In total, TTS has something like 250 members, "with a capacity for more," Olson said, stressing her commitment to continue to recruit more world-class talent. (This is TTS's recruitment website for those interested in joining.)
"Government is hard, technology is hard," she said. "The work we do, there's nothing easy about it — the staff that we are trying to recruit, the expertise that we want here, the culture that we want here. That in itself is challenging to build and I'm always focused on making sure that the staff have what they need to do great work, that they feel valued and that they feel like they have the opportunity to learn and grow."